Betting NBA Games through a COVID Season
January 21, 2021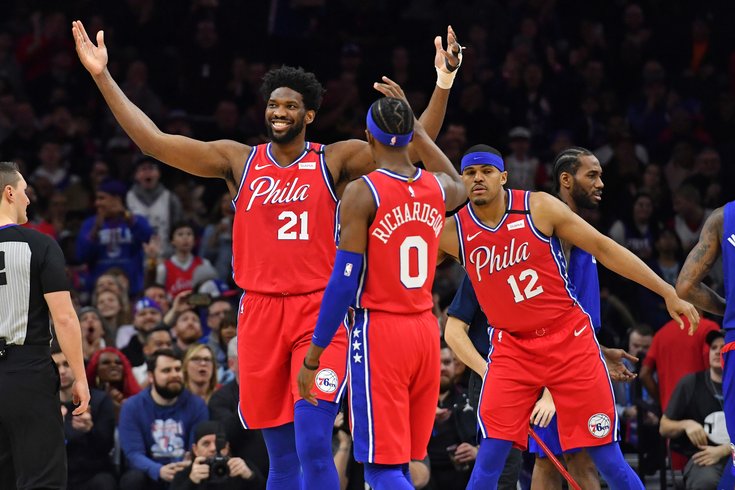 We're still not quite fully in the clear yet. The coronavirus still looms over the U.S.'s collective heads and it still has an impact on our daily lives. The NBA is no exception.
The league has developed its own protocols to keep coaches, players, and fans safe throughout the 2020-21 season. It has been a challenge so far as the league has had to postpone games. In a tight 72-game season, those games need to be made up making that tight schedule even tighter.
Dealing with the effects of the virus on NBA play, bettors have found it challenging as well. How can you get out ahead of the virus and be prepared to improve your winning percentage?
Understand the League Protocols
The NBA developed its COVID-19 protocols prior to the 2020-21 season. In mid-January, the league actually added to its list of rules governing players regarding the coronavirus. Everything in the league's set of health and safety measures is designed to prevent a massive outbreak of the virus. Such an outbreak would lead to a shutdown like last year and commissioner Adam Silver wants to avoid that.
Any player testing positive will miss at least 10 days. Players that come in contact with others that test positive will also enter a quarantine period. This has happened to a number of players already. It's important for bettors to know that any player out due to anything COVID-related is going to miss several games.
The Injury Report
NBA injury reports are released three times a day with the final report coming at 5 p.m. ET. This year, it is of utmost importance for bettors to check the report. In addition to players being listed on the report for physical injuries, those players in COVID protocols are also listed.
The injury report will also list the expected return date for any player that tests positive for the virus or entered into the health and safety protocols because of contact with the virus.
Load Management
Bettors also have to pay attention to certain players' load management. The 2019-20 season ended late and the 2020-21 season started just two months later. This year's schedule, full of games on consecutive nights, will be grueling.
Bettors will have to pay attention to players – especially stars – that may miss the first or second game of a back-to-back. Philadelphia likes to sit Joel Embiid, the Nets have been careful with Kevin Durant, and the Lakers Anthony Davis is another key player that sits from time to time. That can have a huge effect on betting a certain game.
It's also worth noting that bettors should watch some players' minutes. Boston's Kemba Walker, for example, is one. Walker just recently returned from an injury and the Celtics are watching his playing time. He played 20 minutes in his first game back and 22 in his second. Again, this information can influence how bettors wager on certain games.
Who's Out & Who's In?
Obviously if a player like James Harden or LeBron James misses a game, it will be much different than if Kyle Kuzma or Kentavoius Caldwell-Pope misses a Lakers game. The other thing to consider before making a wager is the replacement for the missing player.
Here's where you might consider betting on individual player props. If James is resting for a game, Kuzma is likely to see more minutes. Bettors should consider playing Overs on Kuzma who will likely take more shots and grab more rebounds than he normally does.
The Depth Factor
With one player out, keep in mind that it is not really a one-for-one swap. Yes, another player will step into the starting lineup, but what player will take on that new starter's backup minutes? Every time a player is out it has a domino effect on the roster.
You see a team with a key bench player in the starting lineup. He does a great job in the first quarter. Further down the bench though, there's no one to take that bench player's backup minutes. Bettors that get this might look to some form of second quarter play.
Bet Early
Lines are going to move constantly as players enter COVID protocols, some sit due to load management, and others miss due to injury. When you see an opening line you like, jump on it before the line shifts and takes away your value.
You won't always be right especially with this season being so unpredictable, but that comes with the territory. Ultimately, stay on top of the information available in order to make the best betting decisions this NBA season.
To see a list of top ranked sportsbooks where you will never have to worry about getting paid, click here