Super Bowl 55 Betting Action Report
January 30, 2021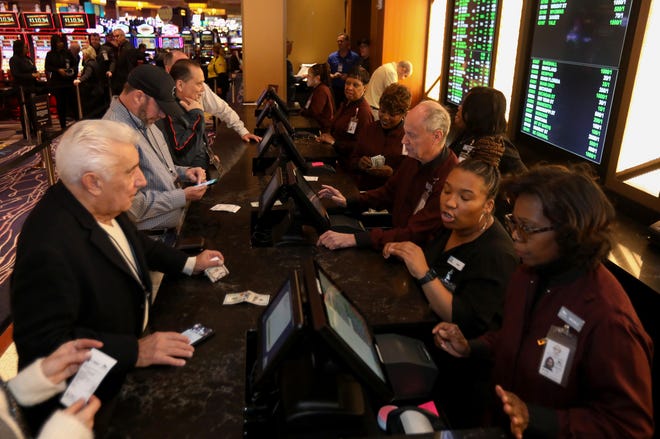 A week from now the country will be witnessing Super Bowl 55 featuring the Tampa Bay Buccaneers vs the Kansas City Chiefs. Tampa will be the first team in history to play in the Super Bowl at their very own home stadium.
The betting world has had a full week to lay down their action on the side, total, moneyline and various prop bets. In this article we will be exploring the current betting balance on Super Bowl 55.
Most of the action will be arriving at sportsbooks the day of and the day before the actual game. But looking at trends now can give you a good idea as to what the betting public is thinking.
Offshore
For those people who don't have access to a sportsbook in their state, there is the offshore sportsbook. Offshores are also used as an "out" or sportsbook alternative by people who have sportsbooks in their state.
With an average line of KC -3 & Tampa +3, the offshore sportsbooks have received about 62% of the action on KC minus the points.
Vegas
William Hill at Caesars is reporting that 75% of the action received has been on the Chiefs. In fact, the two largest bets the sportsbook has taken in so far has been a $120,000 bet on KC -3 (-120) and a $95,000 wager on the Chiefs moneyline (-165).
---
In-State Sportsbooks
DraftKings and FanDuel, fantasy football apps turned sportsbooks, have taken in around 75% of action on the Chiefs as well. DraftKings currently has KC -3.5 (-103) whereas FanDuel has not come off the number and has stayed at -3 but has moved the moneyline: KC -3 (-122).
---
Biggest Bet
There is one very large bet that has dwarfed others at this point. A man placed a $2.3M wager on the Tampa Bay Buccaneers +3.5 (-115). Apparently the bet came into BetMGM via their mobile app. How you can get a multi-million dollar bet on a mobile app is beyond me. I have never seen it done. That is the kind of bet you usually go into the location for so they can see you are for real and are not out of your gourd.