Mattress Mack at it Again – Places Huge Super Bowl Bet
February 4, 2021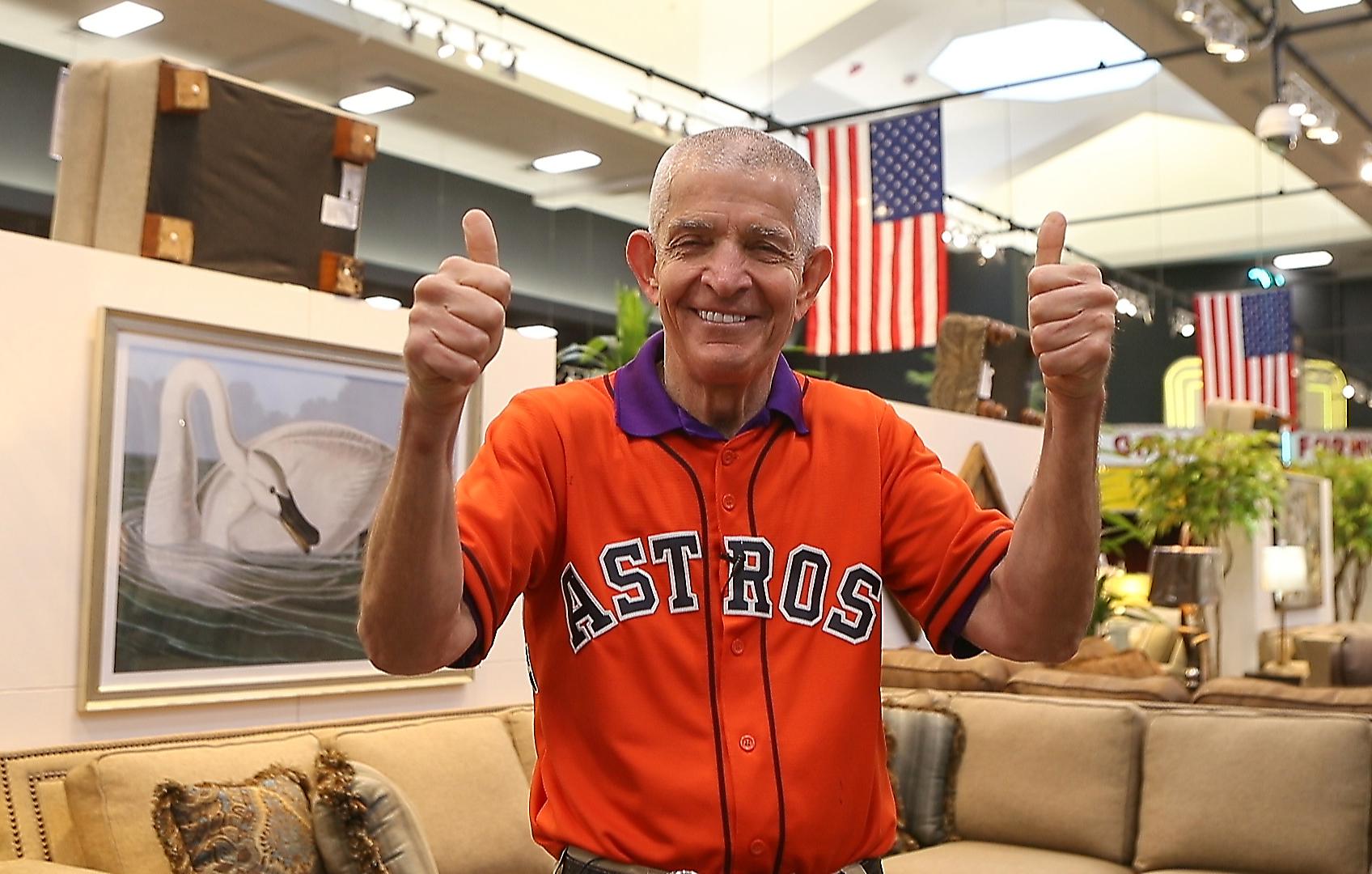 Fans of sports and sports betting are probably aware of who Jim "Mattress Mack" Ingavale is. He is the guy that owns a furniture store in Houston who ended up making some promotions which revolved around the Astros winning the World Series. He had promised so much money in deep discounts that year that he wanted to hedge is bet in case the Astros ended up winning. So, he placed a large (seven figures) bet on the Astros to win the series. They lost and he lost his bet. But the amount of press he received was worth millions as well.
The guy didn't stop on just betting World Series futures. He started betting the individual games and the media would often pan their cameras to Mattress Mack during the game, showing him cheering on the Astros. He was placing hundred of thousands of dollars in bets on each game too. He ended up losing a total of $13 million on the World Series at the sportsbook.
With his betting beak wet, he moved on to football. Last year he bet $1M on the underdog San Francisco 49ers in last Super Bowl. He lost. But that is OK because it was just another hedge apparently. Here is the promo he was running in Houston:
"Buy $3,000 or more of Gallery Furniture or Tempur-Pedic mattresses and if the team from San Francisco WINS, receive 50% of your money back or 100% back in in-store credit!"
He's Baaackk
Mattress Mack is back! He has a new offer at his furniture store and he also placed a huge bet at the sportsbook. The current offer located at Gallery Furniture, Mack's shop, looks like this:
"TO PARTICIPATE, SPEND $3,000 OR MORE ON A NEW TEMPUR-PEDIC, SEALY, OR STEARNS & FOSTER MATTRESS/BOX SPRING AND/OR ADJUSTABLE BASE FROM GALLERY FURNITURE, AND IF THE TEAM FROM TAMPA BAY WINS THE BIG GAME AGAINST KANSAS CITY ON FEBRUARY 7, 2021, YOUR NEW MATTRESS IS FREE FREE FREE!"
And since it was written in all caps you know it must be a big deal.
Mack flew to Colorado Springs last week to place his hedge bet. He wagered $3.46M on the Tampa Buccaneers +3.5 (-117). He placed the wager with DraftKings, a fantasy football company turned sportsbook.
His wager is the second largest in Super Bowl history, second only a $4.8M bet placed on the Rams to beat the Patriots way back in 2002 at Super Bowl 36. Spoiler alert: That bet lost. And if you look at Mack's track record, the Bucs bet might probably lose as well. He doesn't care because the amount of publicity he is receiving plus the hedge means that he will be fine. And it is reported that Mattress Mack is worth over $300M, so there's that too. Have fun Mack!