Odds Where Russel Wilson Will Play Next
February 26, 2021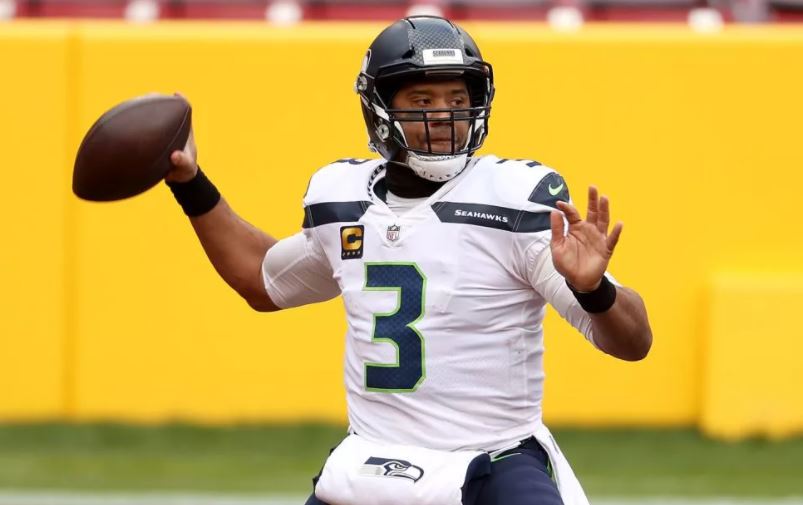 Its that time of the season for NFL fans where not much is happening at all. So, we create "what if" scenarios to keep ourselves entertained.
The ultimate version of these 'what if' scenarios is guessing where a top player will play next, even if there is no real reason to believe he is leaving where he currently is.
This is the case with star QB Russel Wilson of the Seattle Seahawks. Wilson has two years remaining on his 2019 contract extension which is for $35M per year. This is one of the highest salaries in the league which also makes the possibility of another team trading for him that much more unlikely.
There have been a bunch of speculative articles and hearsay of where Russel Wilson says he wants to play next. The teams which come up in those articles and memes are Miami, Las Vegas and Dallas.
SportsBetting.ag has posted their own odds on the subject matter. The very first odds offering is indicative of how realistic it is that Wilson will be playing anywhere else this year.
Russell Wilson takes Seahawks first snap in Week 1 of 2021 reg. season
Yes -500 (1/5)
No +350 (7/2)
Russell Wilson Next Team
Las Vegas Raiders 4/1
Miami Dolphins 7/1
Washington Football Team 8/1
Dallas Cowboys 10/1
New Orleans Saints 12/1
New York Jets 12/1
Denver Broncos 15/1
Chicago Bears 15/1
Carolina Panthers 15/1
New England Patriots 15/1
San Francisco 49ers 20/1
Jacksonville Jaguars 25/1
Philadelphia Eagles 40/1
Minnesota Vikings 40/1
Cleveland Browns 40/1
New York Giants 50/1
Houston Texans 50/1
Pittsburgh Steelers 50/1
Atlanta Falcons 50/1
Tennessee Titans 50/1
Detroit Lions 50/1
Los Angeles Chargers 70/1
Cincinnati Bengals 70/1
Los Angeles Rams 70/1
Arizona Cardinals 70/1
Indianapolis Colts 80/1
Baltimore Ravens 100/1
Tampa Bay Buccaneers 100/1
Green Bay Packers 200/1
Buffalo Bills 200/1
Kansas City Chiefs 500/1