The Biggest Offseason MLB Moves 2021
March 10, 2021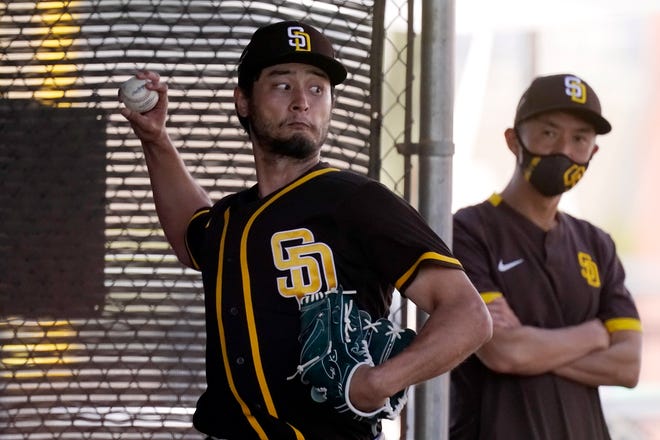 The 2021 MLB season is scheduled to begin April 1, but the race to this year's World Series began in the offseason. Teams made a number of moves with a single goal in mind – win the 2021 World Series.
Here's a look at the biggest offseason MLB moves of 2021.
Dodgers Make Moves
Even when you're good; you can always get better. That is exactly what reigning World Series champion Los Angeles did this offseason. How do you make the best pitching rotation in the majors better? You add another Cy Young award winner; that's how.
The Dodgers signed last year's NL Cy Young Award winner Trevor Bauer to a three-year, $102 million deal. Somehow, Bauer becomes just the third-best pitcher in the Dodgers rotation behind three-time Cy Young winner Clayton Kershaw and Walker Buehler (14-4 in 2019). He might even be the fourth-best behind another Cy Young winner, David Price who took the 2020 season off.
Regardless, the Dodgers will have a lineup that scored the most runs in the majors last year to marry up with MLB's best pitching staff. Don't forget, L.A. was able to re-sign 3B Justin Turner too.
Padres Counter Attack
The second-best record in the National League last year was held by the San Diego Padres. G.M. A.J. Preller has built a team that can hang with the Dodgers and potentially win the World Series. Fernando Tatis Jr. is the game's next great star. He hit .277 with 17 homers and 45 RBI last season and teammate Manny Machado hit .304 with 16 homers and 47 RBI.
The Padres are loaded on offense and built up the pitching rotation with an outstanding offseason. San Diego traded away three minor league prospects plus catcher Francisco Mejia to Tampa Bay for 2018 AL Cy Young winning pitcher Blake Snell. The Padres followed that up with a trade to the Chicago Cubs which netted them last year's NL wins leader Yu Darvish. That wasn't all. San Diego also snagged a solid prospect in Joe Musgrove in a trade with Pittsburgh.
The bottom line is now the Padres have a pitching rotation that can rival the best in the majors. With Tatis, Machado, Eric Hosmer, and the rest of the bats; the Padres are ready to make a run to winning the first World Series in franchise history.
Mets May Surprise
The New York Mets pulled off one of the best trades of the offseason when they landed All-Star shortstop Francisco Lindor and underrated right-handed pitcher Carlos Carrasco. Lindor, who struggled in Cleveland last year, will make an immediate impact in a lineup that also features 2019 NL Rookie of the Year Pete Alonso.
Alonso broke the MLB record for homers by a rookie in 2019 when he hit 53. He had 16 in the shortened season last year. The switch-hitting Lindor is a career .285 hitter who had three straight 30-plus home run seasons before 2020. With guys like Michael Conforto (.322) and Dominic Smith (.316, 10 HR, 42 RBI); the Mets could sneak up on Atlanta in the NL East.
St. Louis Signs Arenado
The Cardinals went all-in on former Colorado 3B Nolan Arenado trading five prospects and $50 million for the eight-time Gold Glove winner. Not only is he good in the field, but Arenado has led the National League in home runs three times (2015, 2016, and 2018).
St. Louis will have Arenado at one corner and perennial All-Star first baseman Paul Goldschmidt at the other. The Cardinals also re-signed P Adam Wainwright and veteran catcher Yadier Molina. Even at 39, Wainwright is still a solid MLB starter. He went 5-3 with a 3.15 ERA in ten starts last season.
Molina, a 17-year MLB vet, is a solid dependable catcher who is a career .281 hitter. He's no young buck either at 38, but he was an All-Star as recently as 2018. Keeping both Wainwright and Molina will only help a Cardinals roster that is the only one that got better this offseason. St. Louis finished 30-28 last season to finish second in the NL Central behind the Chicago Cubs.
The Cubs, Cardinals, Cincinnati Reds, and Milwaukee Brewers all made the playoffs last season. St. Louis was the only club to make any significant offseason moves.
-photo from USA Today