NCAA Elite Eight Predictions
March 11, 2021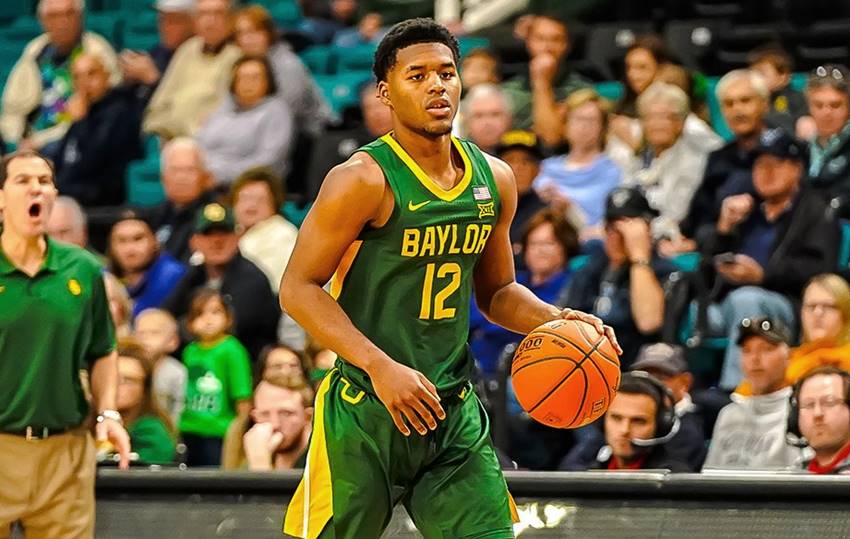 Yes, it is finally that time of year. Selection Sunday is on the horizon and soon it will be time to fill in the NCAA tournament bracket. It's always fun to pick first- and second-round upsets, but where it really counts in any bracket challenge is near the end.
Who will play for the four regional championships? What eight teams will make up the 2021 Elite Eight? Let's take a look at how this year's Elite Eight will shape up.
Elite Eight History
When predicting the Elite Eight, it helps to understand its history. In each of the last three NCAA tournaments, a No. 1 seed has been crowned champion. In fact, if you go back to 2000 you will find that 14 of 20 champions were No. 1 seeds and 19 of them were either a 1, 2, or 3 seed.
What this all means is that in the final eight there are likely to be a number of top seeds remaining. There will likely be at least one surprise. In three of the last four tournaments, two No. 11 seeds (Loyola in 2018 and Xavier in 2017) and one No. 10 seed (Syracuse in 2016) have made the Elite Eight.
With this in mind, we can predict this year's Elite Eight.
The Top Two
There are two teams that are simply better than all the rest – No. 1 Gonzaga and second-ranked Baylor. The Bulldogs (24-0) are incredibly difficult to beat. Four players average 11 points or more, including a pair of All-American candidates in Corey Kispert (20.2 ppg) and Drew Timme (18.7 ppg). Freshman Jalen Suggs (14.3 ppg) might be the best first-year player in the country and the rest of head coach Mark Few's lineup is outstanding as well.
Gonzaga averages 92.1 points per game, second nationally, and the Bulldogs rank third in shortest average offensive possession. The bottom line is Gonzaga can score and can score a lot. For those wondering if Few's team has played anybody this year, they have beaten Kansas, West Virginia, Iowa, and Virginia. The Bulldogs will advance to the Elite Eight.
The same can be said of Baylor. The Bears are led by Big 12 Player of the Year Jared Butler (17.1 ppg) and, like Gonzaga, can score almost at will. Baylor is fourth in the nation in scoring at 85.3 points per game. What separates the Bears is that they are just as good on defense. Head coach Scott Drew's team allows 65.6 points a game for an average scoring margin of nearly 20 points. That is why Baylor will be in this year's Elite Eight.
Real Money Bracket Contest Click here
The Big Ten's Big Three
Both Michigan and Illinois are likely No. 1 seeds in the upcoming NCAA tournament. The Illini knocked off the Wolverines just before the Big Ten tournament and did so without leading scorer Ayo Dosunmu (21.0 ppg). With Dosunmu back, there is no question Illinois advances through its bracket to the Elite Eight.
To see current basketball game lines and NCAA futures odds click here
Michigan struggled down the stretch with a pause due to COVID and then a pair of losses to Illinois and in-state rival Michigan State. Still, it's hard to see the Wolverines getting beat in their half of their regional bracket. Michigan is a top ten team in both two-point offense and defense and that will punch their ticket to the Elite Eight.
The Big Ten could have four teams in the Elite Eight as both Ohio State and Iowa are likely No. 2 seeds. Iowa's Luke Garza repeated as Big Ten Player of the Year, but the Buckeyes have the better supporting cast. Plus, Ohio State has more experience and that is a key factor when it comes to advancing in March Madness. The Buckeyes will be the third Big Ten team in this year's Elite Eight.
Real Money Bracket Contest Click here
The Surprises
The reigning NCAA champion is Virginia, which won the 2019 tournament. The Cavaliers have flown under the radar in 2021, but they are once again one of the top 20 teams in the country. As usual, they are outstanding defensively. Head coach Tony Bennett's Pack Line defense allows an average of just 60.1 points a game. Sam Hauser (15.8 ppg, 6.8 rpg) and Jay Huff (13.1 ppg, 6.9 rpg) are outstanding players and both are seniors. That leadership will take Virginia to the Elite Eight.
In just two short years, Eric Musselman has built Arkansas into a winner. The Razorbacks are 21-5 and ranked eighth in the nation. They get up and down the floor and are 10th in the nation in scoring (83.3 ppg). Plus, they are experienced. Musselman's team is a likely No. 3 seed and will surprise many in advancing to the Elite Eight.
The final entry in this year's Elite Eight will be another surprise – Houston. The Cougars (21-3) very quietly dominated the American Athletic Conference. Coach Kelvin Sampson's team is another that is made up of experienced upperclassmen that have been to the Big Dance before. This year, Houston takes another step in advancing the Elite Eight.
Real Money Bracket Contest Click here
Betting Advice
The way to take this information and make it useful from a betting perspective is if at any point you see one of these teams as an underdog, bet the moneyline that they will win. Unless of course they are playing one another at some point. It should be easy money. To see current basketball game lines and NCAA futures odds click here