How Gonzaga Compares to Undefeated Champions of the Past
March 16, 2021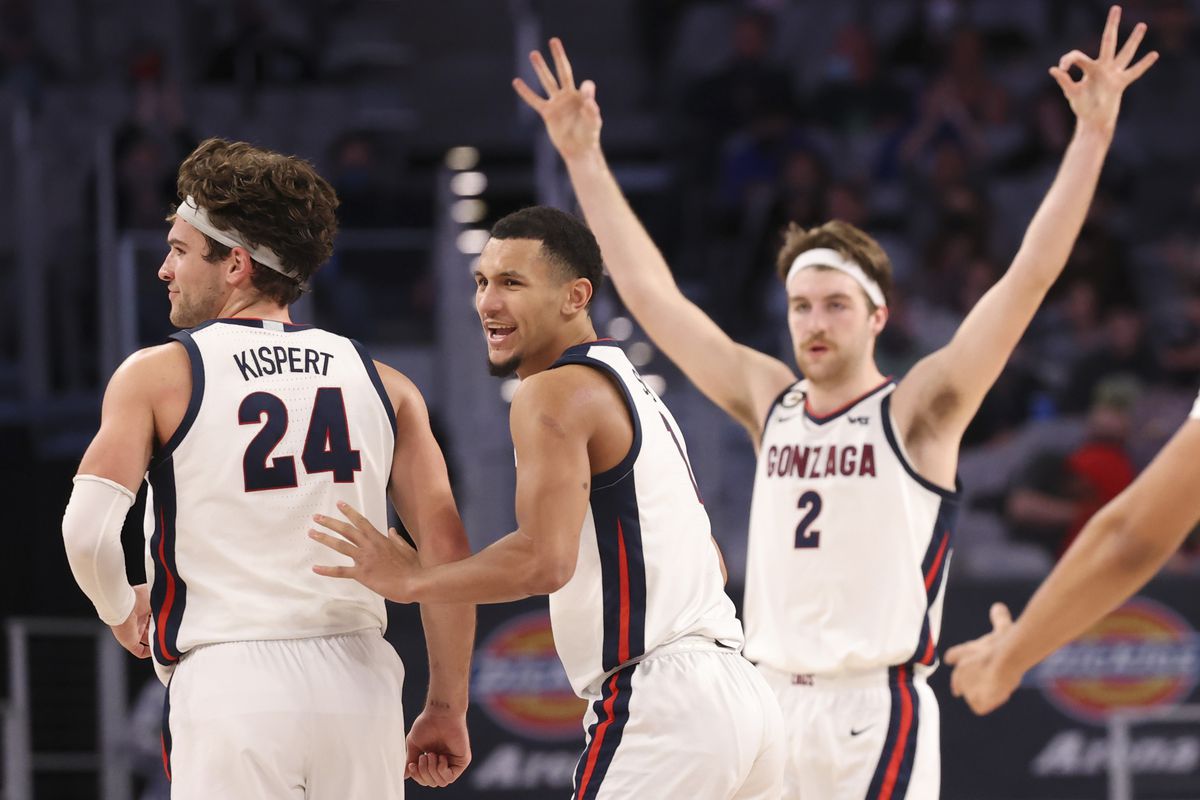 Winning all of your games in a single basketball season is difficult. Winning them all and then winning the NCAA tournament is even harder.
With its win over BYU in the West Coast Conference championship game, No. 1 Gonzaga will become the 20th team to enter the NCAA tournament with an unbeaten record. The Bulldogs finished the season 26-0.
College basketball has not seen an undefeated national champion since 1976. In fact, only seven times has a team finished the regular season unbeaten and gone on to win a national title. How does Gonzaga compare to these champions of the past?
Perfect Hoosiers
It was 1975-76 and Bob Knight was the young head coach of the Indiana Hoosiers. In the 1974-75 season, Knight took the Hoosiers to the first-ever 32-team NCAA tournament. Indiana entered that tournament as an unbeaten but lost in the Elite Eight to Kentucky.
Indiana would return in '75-'76 with National Player of the Year Scott May, Quinn Buckner, and Kent Benson. There was no seeding yet in the tournament, but the Hoosiers would go on to beat St. John's, Alabama, Marquette, UCLA, and Michigan to finish a perfect 32-0. No team has pulled off this feat since.
CBB's First Dynasty
The 1955-56 NCAA tournament had just 25 teams. One of them was San Francisco which featured a tall, lanky center named Bill Russell. The Dons entered that tournament unbeaten and would go on to face Iowa in the championship game.
Russell had 26 points and 27 rebounds in San Francisco's 55th straight victory. The Dons capped the perfect season at 25-0.
Next Year
The very next season ('56-'57), North Carolina head coach Frank McGuire guided the Tar Heels to an unbeaten regular season. North Carolina, led by Lennie Rosenbluth's 28 points per game, would go on to beat Kansas in the title game in triple overtime. The win was significant as the Jayhawks were led by one Wilt Chamberlain.
To this day, the 1956-57 national final is the only one to ever go to triple-overtime. North Carolina finished that season 32-0.
The UCLA Dynasty
Seven times has a team finished a perfect season with an NCAA title, but only four teams have accomplished the feat. In addition to San Francisco, Indiana, and North Carolina; UCLA did it four times.
On all four occasions, the Bruins went 30-0 – 1963-64, 1966-67, 1971-72, and 1972-73. The Bruins would win every national championship from 1967 to 1973. Bill Walton led the final two unbeaten national championship teams during which the Bruins set an NCAA record for winning 88 games in a row.
Unbeaten Losers
So, 19 times has a team entered the NCAA tournament undefeated. With seven unbeaten national champs, that means 12 lost their first game in the tourney. Some of the more memorable of those defeats happened in the Final Four.
UNLV had won the 1990 national championship and was 34-0 before it took on Duke in a national semifinal. The Runnin' Rebels had won 45 straight games up to that point and were facing a Blue Devils team that they had annihilated in the national championship game the year before. Duke won 79-77.
In 2014-15, Kentucky won its first 38 games of the season. The Wildcats won their first four tournament games before losing to Wisconsin 71-64 in the national semifinals, but there are two other even more notable losses.
Just twice in NCAA tournament history has a team entered the national final unbeaten and lost. It first happened in 1960-61 when Bob Knight was a player at Ohio State. Led by future NBA Hall of Famers John Havlicek and Jerry Lucas, the Buckeyes were 27-0 when they played Cincinnati for the national title. Ohio State would lose 70-65 in overtime to finish the season 27-1.
The most recent occurrence of a team making the national final with an unbeaten record is also the game that really put college basketball on the map. It was 1978-79 when Earvin "Magic" Johnson led Michigan State up against the 33-0 Indiana State Sycamores who were led by French Lick, Indiana's finest – Larry Bird. Johnson and the Spartans would go on to win that title game 75-64 and end ISU's perfect season.
Can Gonzaga Do It?
There is no question the Bulldogs can get to the Final Four. In their West Regional bracket are Virginia, Kansas, and Iowa, and guess what? Gonzaga has beaten each one of them handily this season. The bigger question has to do with the Final Four.
There Gonzaga would have to face the likes of a Michigan or Alabama, possibly Texas in a semifinal. The Wolverines might give them some trouble if Michigan can get that far. In a national title game, the Bulldogs would likely face either Baylor or Illinois.
Having played just 26 games this season because of the coronavirus, Gonzaga would still need to win six more to win a title. Their offense is nearly unstoppable. Corey Kispert (19.2 ppg) and Drew Timme (18.7 ppg) are outstanding as is super-freshman point guard Jalen Suggs (14.3 ppg). The Bulldogs lead the nation in scoring and their bench play has improved throughout the season.
If there is a team that really has a shot at an unbeaten national championship season, it is the 2020-21 Gonzaga Bulldogs.