Five Reasons Why Betting Offshore Is So Attractive
April 8, 2021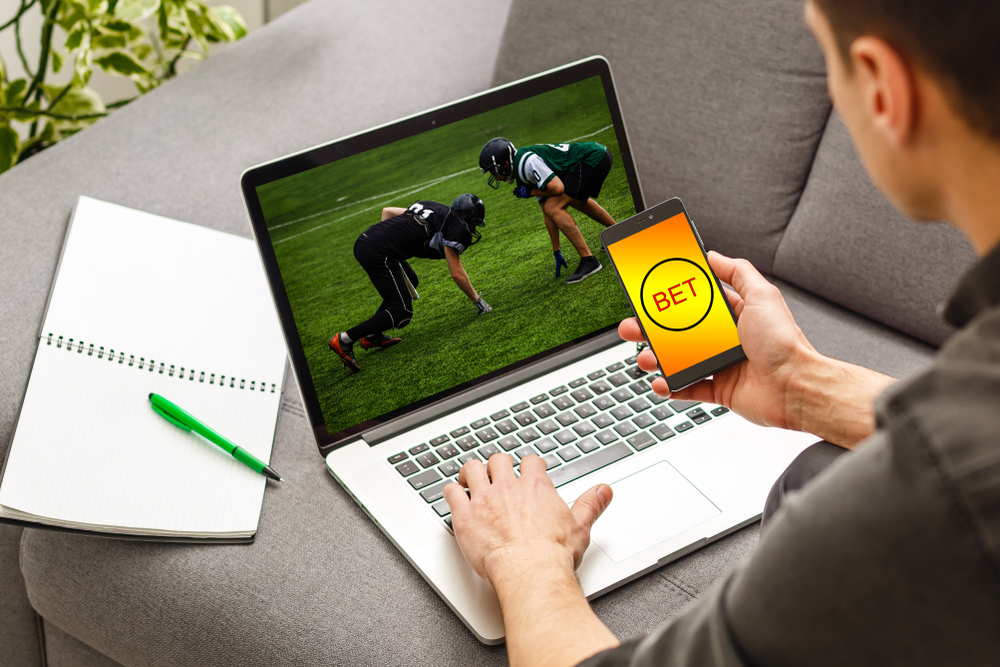 When the U.S. Supreme Court overturned the Professional and Amateur Sports Protection Act in May of 2018, it opened up legal sports gambling in the U.S. Nevada was the only state in the country where sports betting was legal, but soon after the Supreme Court decision state after state began passing legislation to join Nevada.
As of the end of last year, 20 states have approved sports betting with another six states having passed a bill to make sports gambling legal. Of the remaining states, only three have not introduced a bill in their state Congress to legalize sports betting.
Remarkably, all of these U.S. states have legal sports betting, but bettors still flock to offshore sportsbooks. Why?
Experience Matters
Most legal sportsbooks in the U.S. are new. Offshore books have been around for decades. With those decades in the business comes a multitude of things that benefit bettors. Legal betting markets in the U.S. are now subject to the regulation of state and local governments. That has its downfalls.
Offshore sportsbooks and their looser regulatory frameworks are able to deliver more competitive odds across more diverse markets. There are bets out there that you just cannot find at a sportsbook housed in the U.S. Bettors find more markets, more bets, and, on many occasions, better odds at offshore books. That may change as U.S. books learn the business and municipalities ease restrictions, but for now offshore sportsbooks continue to look attractive to bettors.
Show Me The Money
A big reason why offshore sportsbooks will be the preferred choice of many bettors has to do with deposits and withdrawals. Sure, there are legal U.S. sportsbooks that will offer bettors any number of ways to make deposits into their accounts. Many U.S. sportsbooks will offer fast payouts too, but offshore sportsbooks allow bettors to deposit and withdrawal in cryptocurrencies like Bitcoin.
Over the past several years, Bitcoin and other digital currencies have become part of the mainstream in sports betting. There are many bettors out there who love the added security and anonymity provided by using Bitcoin. There are some bettors out there throwing around some large bets and they do not necessarily want to be scrutinized when making those bets, or when they are cashing out on a huge win.
Technologically savvy sports bettors can move their money around much quicker and can benefit from the extra security provided by Bitcoin's blockchain technology.
Quality of Service
To many, betting with an offshore sportsbook may seem ridiculous when you can simply sign up for an account with a sportsbook located in your own state. In many instances, bettors can go to a physical location and interact face-to-face with someone regarding their betting account. It's a comforting feature for some, but there is really no difference in the quality of service that an offshore sportsbook provides in relation to a U.S. book.
In today's era of modern technology, people do their banking online forgoing the trip to the bank to make deposits or pay bills. Instead of spending time searching for a product that is in need at your local retailer, people go online to any number of stores, find what they are looking for and make the purchase online. A few days later, said product shows up on your doorstep.
It's the same with betting at offshore sportsbooks. They have been doing it for so long that offshore sportsbooks can offer the same level of service – many times more – than the local bookie. And, because of competition, reputable offshore sportsbooks have no interest in trying to scam bettors. That hurts their reputation and sends bettors elsewhere.
College Sports
Betting on college sports like football and basketball is big business. However, there are issues in the U.S. with betting on college sports. Of the 20-plus states that have some form of legalized sports betting, 11 of those states have put restrictions on college betting.
There will always be issues with the amateur status of athletes in the U.S. Betting on those amateurs will always be a concern on American soil, but offshore sportsbooks are not tied down by those same regulations. Bettors can always find action on college sports offshore.
Creatures of Habit
As humans, we become set in our ways and change is difficult. For many bettors, the idea of using offshore sportsbooks is just what they do. Why change something that isn't broken? Despite all of the new betting opportunities at legal U.S. sportsbooks, many bettors will remain reluctant to change.
Sure, there will be bettors that will want to use U.S. sportsbooks, but there are still plenty of good reasons why offshore betting is so attractive.
Disclaimer: SBA does not encourage or condone sports betting where it may be prohibited. We are a sportsbook review website with the mission to help people from getting ripped off by scammers.