Steelers Extend Head Coach Tomlin
April 22, 2021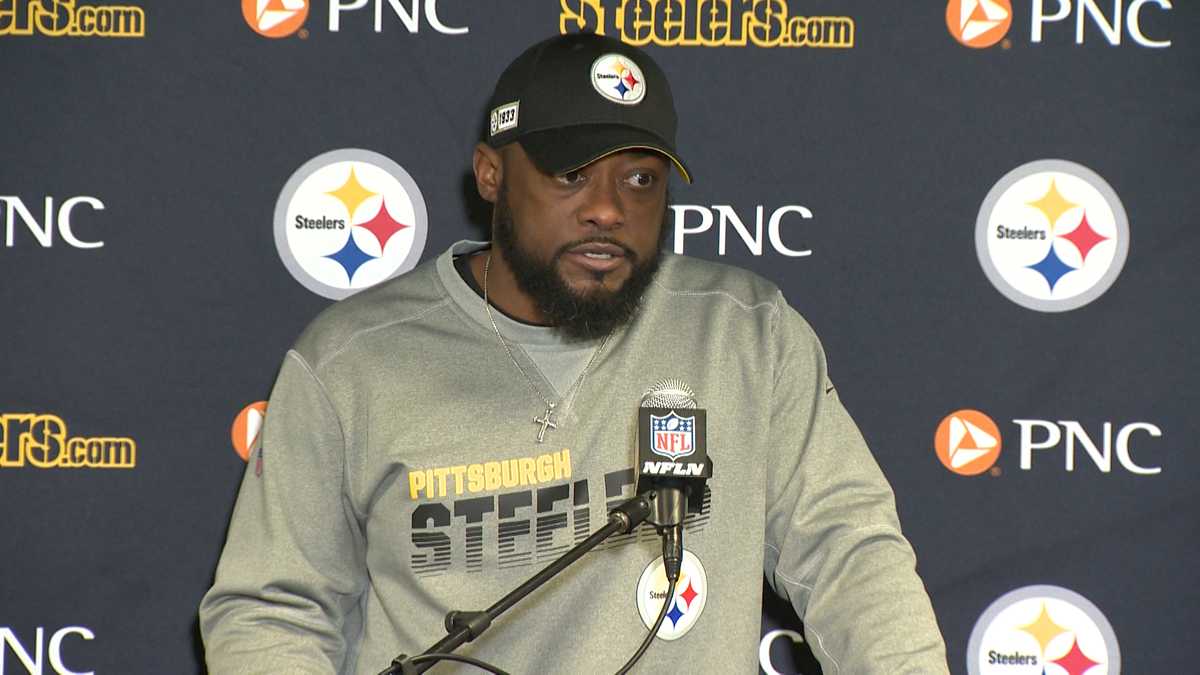 The Pittsburgh Steelers love to have continuity at the top of their coaching staff. Since Chuck Noll was hired to coach the Steelers in 1969, only two other men have held the position — Bill Cowher, who was hired in 1992, and Mike Tomlin, who was hired in 2007.
And Tomlin is sticking around at least through the 2024 season after signing a three-contract extension on Tuesday.
Steelers president Art Rooney II said of the extension, "Mike is one of the most successful head coaches in the National Football League, and we are confident in his leadership to continue to lead our team as we work to win another championship."
All three of the Steelers head coaches since 1969 have won Super Bowls, but unlike both of his predecessors, Tomlin has never finished a season below .500. Even in 2019, when Ben Roethlisberger missed nearly the entire season and 14 quarterback starts were made by Mason Rudolph and Devlin Hodges, Tomlin still managed to get his team to 8-8.
Entering his 15th season, Tomlin is the third-longest tenured head coach in the NFL. He trails New England's Bill Belichick (22 years) and New Orleans' Sean Payton (16 years). Despite the long-term stability at the coaching position, the Steelers still have quarterback issues keeping them as underdogs just to win the AFC North division at +250, behind both the Baltimore Ravens (even) and the Cleveland Browns (+175).
The Tomlin Legacy
As one of only three black head coaches heading into the 2021 season, even more of a spotlight shines on Tomlin and the outstanding job he has done leading the Steelers.
He is the youngest coach in NFL history to win a Super Bowl, doing it at 36 years and 323 days old. He is third in the NFL in active career wins, only trailing Belichick and Andy Reid.
And if Tomlin wins at least six games this season, something he seems a cinch to do, he will pass Cowher on the all-time wins list and move into the top 20.
If Tomlin finishes the upcoming season at .500 or better, it will be his 15th straight such season, which would be an NFL-record streak to begin a head coaching career. Currently, only he and Marty Schottenheimer accomplished that feat through 14 straight seasons.
Buccaneers Re-Sign Backup Quarterback
The defending Super Bowl champions have been able to keep their entire starting 22 intact from last season's championship run, and now they are working on the backups.
Last year's third quarterback, Ryan Griffin, has agreed to stay in Tampa Bay on a one-year deal, and, with only he and Tom Brady on the roster, he is now the default backup quarterback.
Griffin has been with the team since 2015, so he provides stability at the backup position. He also can provide stability if the Bucs have another championship boat parade after the season.
It was Griffin in the now infamous viral video who was helping a rather unstable Brady walk away from reporters' cameras. So, in case Brady imbibes on a little too much avocado tequila a second time, his fellow quarterback and part-time chaperone will be available to assist.
Blaine Gabbert was also in the Buccaneers quarterback room a year ago, and it still remains a possibility that he returns to the team. However, head coach Bruce Arians hasn't ruled out the possibility that the team might draft the eventual heir apparent to Brady and make that future rookie addition the third quarterback on the team.
Allen, Bills Talk Extension
Last season's breakout star, Bills quarterback Josh Allen, is in line for a handsome pay raise. He and the Bills have been discussing the inevitable extension that is to come, but general manager Brandon Beane says there is no specific timetable.
"There's no rush. We're all on the same page," Beane said. "Josh wants to be here."
Allen has indeed expressed his desire to spend his career in Buffalo, so perhaps he'll give the Bills a hometown discount. Right now, the contract gurus at Spotrac estimate that Allen's worth is a four-year contract worth $168 million.
Kansas City's Patrick Mahomes signed a 10-year extension a year ago, but the length of the Dak Prescott extension signed this year with the Cowboys seems to be more in line with what Allen will ask for.
In just his fourth year in the league, Allen's cap number is only $6.9 million for 2021. If the Bills pick up Allen's fifth-year option without an extension in place, his 2022 salary will be $23 million.
Last year's playoff Cinderella Bills sit second on the odds board to win the AFC championship in 2021-22, tied with the Baltimore Ravens and trailing the Kansas City Chiefs, to whom they lost the previous AFC championship game last January.