Pre-Draft NFL Futures
April 26, 2021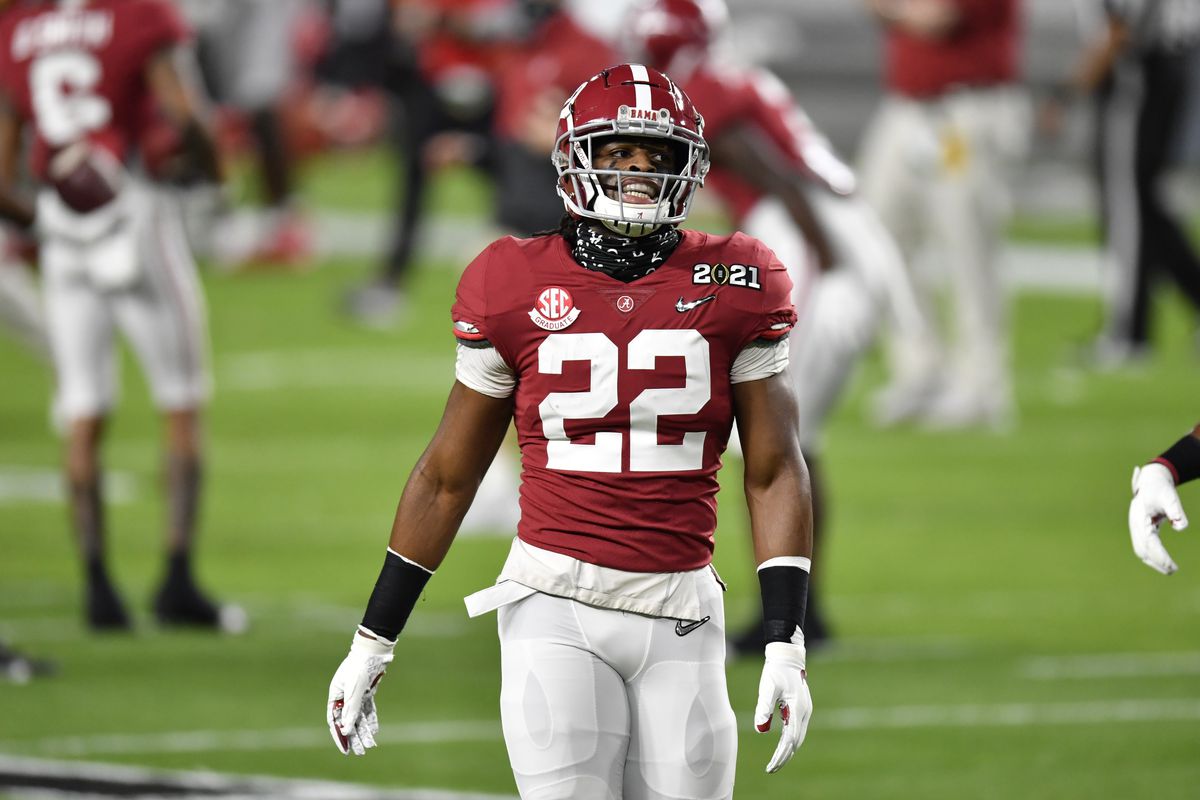 It's NFL Draft week, as football fans are counting down the hours until Roger Goodell takes the stage in Cleveland on Thursday. While some draft bets are obvious, like Trevor Lawrence going first to the Jacksonville Jaguars, there are many others that are interesting toss-ups.
Here are some of the more interesting NFL Draft futures where anything can happen.
Who Will Be Selected with the Third Overall Pick?
Mac Jones -175
Justin Fields +225
Trey Lance +300
According to the latest reports, the San Francisco 49ers know who they are picking with the third pick of the draft. However, experts, fans, and bettors alike are still left to try to guess what direction they're heading in.
Right now, Alabama quarterback Mac Jones is the favorite at -175. When San Francisco made a deal with the Miami Dolphins to secure the third pick, Jones was the first name mentioned as to who they were targeting.
While there has been some talk regarding Ohio State's Justin Fields and North Dakota State's Trey Lance since then, Jones remains the favorite.
ICYMI: A Look Back at the 2021 NCAA Tournament
Who Will Be the First Defensive Player Drafted?
Patrick Surtain II -150
Jaycee Horn +275
Micah Parsons +300
Kwity Paye +800
With four or perhaps five quarterbacks taken in the first 10 picks, it's easy to see that offense rules this draft. Beyond them, a couple of wide receivers and offensive lineman could hear their names called very early as well.
But as of now, there isn't a runaway favorite for who the top defensive player will be, or even if they'll go in the top 10.
Alabama cornerback Patrick Surtain II is the favorite as of now, perhaps going to a team like the Dallas Cowboys at pick number 10. But intrigue grows around Jaycee Horn, the cornerback from South Carolina, who could end up leap-frogging Surtain.
Micah Parsons is the ultimate wild card, as some could see the Penn State linebacker go as high as seven or eight to the Lions or Panthers, respectively.
Who Will Be the First Running Back Drafted?
Najee Harris -155
Travis Etienne +150
Of all the bets available for anyone betting football props for "who of this position will get drafted first," this one is by far the closest. Right now, it's anyone's call as to which one of these two dynamic backs gets drafted before the other.
Najee Harris, the back from Alabama, is the slight favorite right now at -155. Rumors are swirling around teams like the Dolphins and Pittsburgh Steelers considering him with their late first-round picks. However, don't discount Clemson's Travis Etienne being the top back on multiple teams' boards as well.
Draft Selection Number – Penei Sewell
Over 5½ Draft Number -140
Under 5½ Draft Number +100
So it seems more and more of a sure thing that Oregon offensive tackle Penei Sewell will be the first offensive lineman drafted. However, his long-assumed spot in the top five is now extremely debatable.
With many draft experts originally pegging Sewell at number five to the Bengals, more and more people think Cincinnati will instead opt for the LSU receiver Ja'Marr Chase. As a result, Sewell could fall to six or seven, where the Dolphins or Lions would have to consider selecting a potential tackle for the future.