Is It Finally Time to Let Pete Rose into the Hall of Fame?
May 22, 2021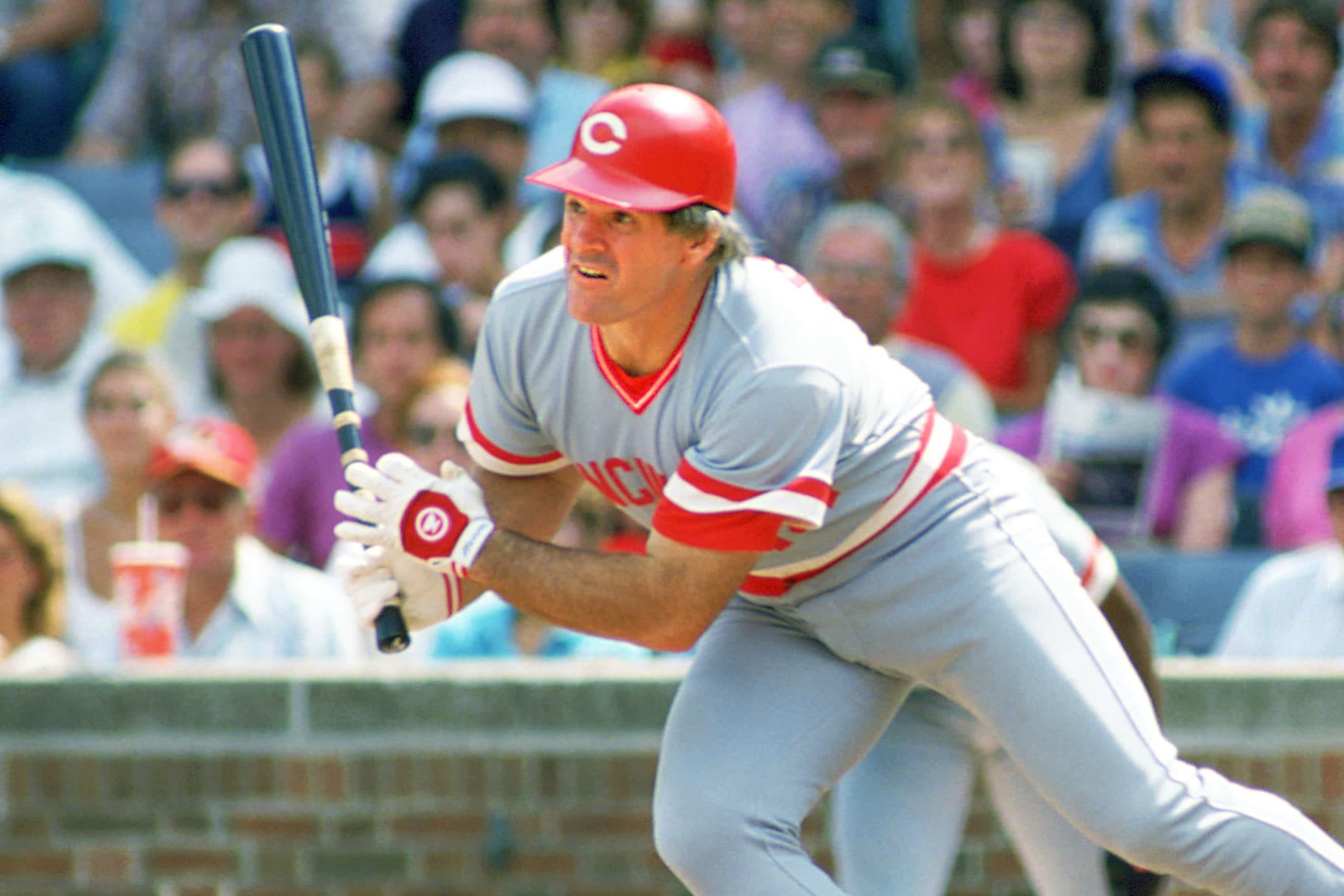 Essentially, it's a very simple question. Should Pete Rose be inducted into the Baseball of Fame?
Rose was placed on the MLB's permanent ineligibility list in 1989 after accusations arose that he had bet on baseball games. The bigger issue was that Rose not only bet on MLB games, but he bet on his own team, the Cincinnati Reds. Rose was a player/manager at the time and had allegedly bet on the Reds.
"Charlie Hustle," as he was known during his playing days, denied the allegations, but MLB went ahead and permanently banned him from baseball. Two years later, the Baseball Hall of Fame committee voted to ban anyone on that permanently ineligible list from ever being inducted into Cooperstown.
As we fast forward to 2021, times have changed significantly. For one, sports betting is now legal, in one form or another, in 22 of 50 states. Betting on MLB games is now commonplace. So, if it's not as a big a stigma anymore, why shouldn't baseball's all-time career hits leader with a list of honors a mile long not be in the Hall of Fame?
MLB Hypocrisy
On November 27, 2018, Major League Baseball announced that MGM – you know, the sportsbook – would become its official gaming partner. MLB commissioner said "there's been a huge change in public opinion on sports gambling."
That's interesting. There has been a shift in public opinion on sports gambling, yet a three-time World Series winner, Rookie of the Year, and MVP is still locked out of the Hall of Fame. MLB loves taking MGM's sponsorship money – made from GAMBLING – but can't overlook the fact that one of the game's best players bet on some games in the 1980s.
But It's Sacred
Sure, betting on baseball is a no-no for major league players. The message is loud and clear in every dugout in the majors. Don't bet on games!
It all goes back to the Black Sox scandal in the early 1900s. Eight members of the Chicago White Sox, including "Shoeless" Joe Jackson, were involved in a conspiracy to throw the 1919 World Series. Ironically, their opponent was the Cincinnati Reds, but ever since that incident gambling on baseball has been a big deal and something that no player should ever do.
You know what else MLB players aren't supposed to do – drugs. More specifically, performance-enhancing drugs. There is a list of them probably a mile long. MLB players are prohibited from using any of them and there are rules in place for offenders.
One of those offenders was Jenrry Mejia, a pitcher from the Dominican Republic who was signed by the New York Mets in 2007. He made his MLB debut in 2010 and became the Mets' closer in 2014. Mejia tested positive for a banned substance and received an 80-game suspension to open the 2015 season. He failed another test that season and received another 80-game ban. When he tested positive a third time in February 2016, Mejia was placed on the MLB's permanently ineligible list.
In 2018, Mejia submitted an application for reinstatement to the MLB to Manfred. Mejia was reinstated leaving just one name on that permanently ineligible list – Rose.
So, if MLB fans are to understand correctly…it's okay to do drugs, then do them again, and then do them one more time. It's okay to do those drugs and then ask for forgiveness, which will be granted. However, it's not okay to bet on baseball even though the MLB takes millions of dollars from the sports gambling industry. Got it.
Cheating?
It sounds ludicrous to say, but you know what else is okay according to Major League Baseball? Cheating.
Remember when the Houston Astros stole signals during the 2017 season and then went on to win a World Series? It wasn't until 2019 that anything was reported on the matter, but Houston used video cameras to steal catchers' signals to pitchers. The Astros would then relay what pitch was coming to the batter.
Houston GM Jeff Luhnow and manager A.J. Hinch were suspended for the 2020 season. The franchise was fined $5 million and the Astros lost some draft picks. Neither Luhnow nor Hinch are banned from baseball for life. Not a single Astros player received any sort of punishment. The players on that 2017 team still proudly wear their World Series ring.
A couple of managers lost a job and Houston paid a fine that's the equivalent of a drop in the bucket for an MLB franchise. Why didn't anyone end up on the permanently ineligible list? The message from MLB is clear here as well – cheating will get you a slap on the hand…but don't you dare bet on a game.
Let Him In
As mentioned, Rose is baseball's all-time hit leader with 4,256. Let's put that into perspective. Mike Trout, considered to be baseball's best player of the modern era, has 1,419 hits in 10 seasons so far. At his current rate of 142 hits per season, Trout will need to play 20 more years in MLB to catch Rose. That isn't likely to happen.
In 1976, Rose had been in the majors for 13 seasons. During a batting practice interview, Rose was asked about Fred Lynn who had won both the AL Rookie of the Year and MVP awards in the 1975 season. The topic specifically was Lynn's 47 doubles.
Rose told the reporter, "I've led the league in doubles the past three seasons…and half of them were singles." That statement sums up why Pete Rose belongs in the Hall of Fame. Baseball purist or not, Rose is one of the best – if not the best – baseball players ever and belongs in the Hall.
Odds
Although no real sportsbooks offer odds on this subject, we feel that if there were odds they would be extremely long. We are not a sportsbook so this is for entertainment purposes only, but if we were to assign odds they may look something like this:
Will Pete Rose be Allowed into the Hall of Fame by 2030?
Yes +5000
No -10000