Which NFL Head Coach Will Be Fired First in 2021?
June 17, 2021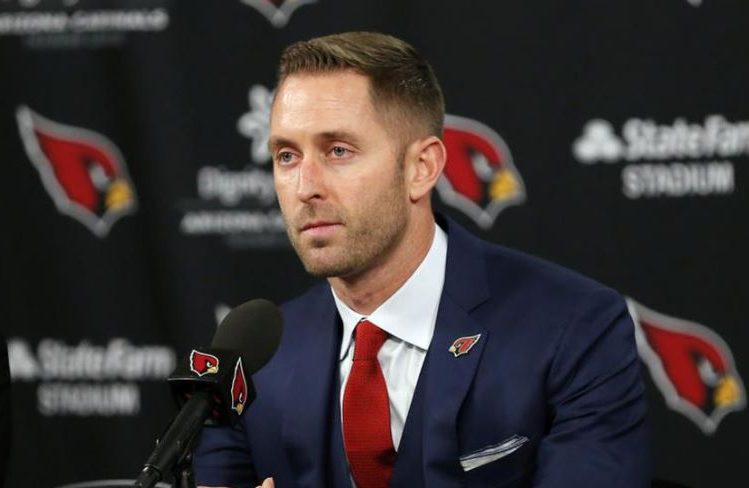 With mandatory mini-camps wrapping up on June 17, it's roughly five weeks until teams start reporting to their training camps. There are a handful of coaches, maybe more, that really need to get it right during camp and they need to do so quickly.
From Week 4 of the 2020 season up through the Super Bowl and February of this year, a total of seven NFL coaches were sent packing. Seven new head coaches will be on the sidelines this season. Those seven might be safe for 2021. Then again, in today's 'win now or else' NFL they might not be safe.
Which coach or coaches must produce in 2021 or they will be fired? Here's a look at the possibilities.
– See Live NFL Odds Now
The Favorites
Two coaches stand out among the rest of the pack and are the favorites to be fired first. One is Dallas head coach Mike McCarthy (+750). It will be just Year 2 of the McCarthy regime in Dallas, but another 6-10 campaign will not fly in Texas.
McCarthy had to suffer through a 2020 season that saw his starting QB Dak Prescott suffer a brutal ankle injury that ended his season early. The defense was atrocious, but McCarthy took care of that by firing defensive coordinator Mike Nolan in favor of former Atlanta head coach Dan Quinn.
With Prescott back under center, the Dallas offense should look more like the one that scored 31.5 points per game and averaged over 500 yards a game when Prescott was healthy.
Dallas opens the season with defending Super Bowl champion Tampa Bay and then faces the Chargers, Eagles, Panthers, and Giants. A 5-0 or even 4-1 start would be enough to get the naysayers off McCarthy's back. A 1-4 or an 0-5 start probably gets McCarthy axed early.
The other favorite is Denver's Vic Fangio who is also given +750 odds to be fired first. Denver went 7-9 in Fangio's first year and regressed to 5-11 last season. The offense struggles with QB Drew Lock and, despite being a defensive guy, the Broncos defense finished 25th in points allowed and 21st in total defense. 
The front end of the schedule favors Denver with games against the Giants, Jaguars, and Jets. A strong start will help the Broncos gain some confidence and keep Fangio employed.
– Check out the top rated sportsbooks now
The Obvious
In two seasons as the head coach in Cincinnati, Zac Taylor has just six wins. The Bengals have done a pretty good job of building the roster, but the 2021 season starts with Minnesota, Chicago, Pittsburgh, Jacksonville, and Green Bay. That won't be easy, but the Bears may struggle with whoever starts at quarterback and the Packers might not play with reigning league MVP Aaron Rodgers.
Another lousy start would probably be the end for Taylor who is given +1200 odds to be fired first. 
The Sleepers
It might be back to the FFCA for the Raiders Jon Gruden. The former Super Bowl winning coach started the Fired Football Coaches Association back when he was in the broadcast booth and not on the field.
In three seasons – yes, it's been three seasons! – with the Raiders, Gruden has a rather ordinary 57-55 record and exactly zero trips to the postseason. Gruden is listed at +1000 and anything less than a postseason trip will probably send him packing. He'll likely last through the season though.
Arizona's Kliff Kingsbury is 13-18-3 overall. Last season, the Cardinals were 6-3 and right in the thick of the NFC West Division race. Then, they finished 2-5 and missed the postseason. Kingsbury (+1200) needs the Air Raid to produce or it might be time to fly away.
The Best Bet
Smart bettors should realize that the Cowboys are going to be much better with Prescott on the field and in the locker room. Fangio is a better bet given the Denver offense is weak, but the best bet is on Chicago's Matt Nagy.
Since going 13-3 and winning the NFC North in Year 1, Nagy's Bears have gone 8-8 in back-to-back seasons. The big reason for the decline is offense. Nagy was hired after he served as the offensive coordinator in Kansas City. 
Whatever mojo Nagy supposedly had then, it's gone. His offenses of the past two seasons have been lethargic at best. Chicago has ranked outside of the top 20 teams in points scored in each of the past two seasons. 
At some point, Nagy is going to have to turn over the offense to rookie Justin Fields. Regardless of when it happens, it will no doubt be the wrong time in the eyes of Bears' fans. Plus, it won't matter anyway. 
Chicago opens the season with the Rams then has to play at Cleveland in Week 3. They'll play Green Bay, Tampa Bay, San Francisco, Pittsburgh, and Baltimore in a midseason swing that will determine their fate this season. At some point, it will include Nagy's job.