MLB Names All-Star Finalists
June 29, 2021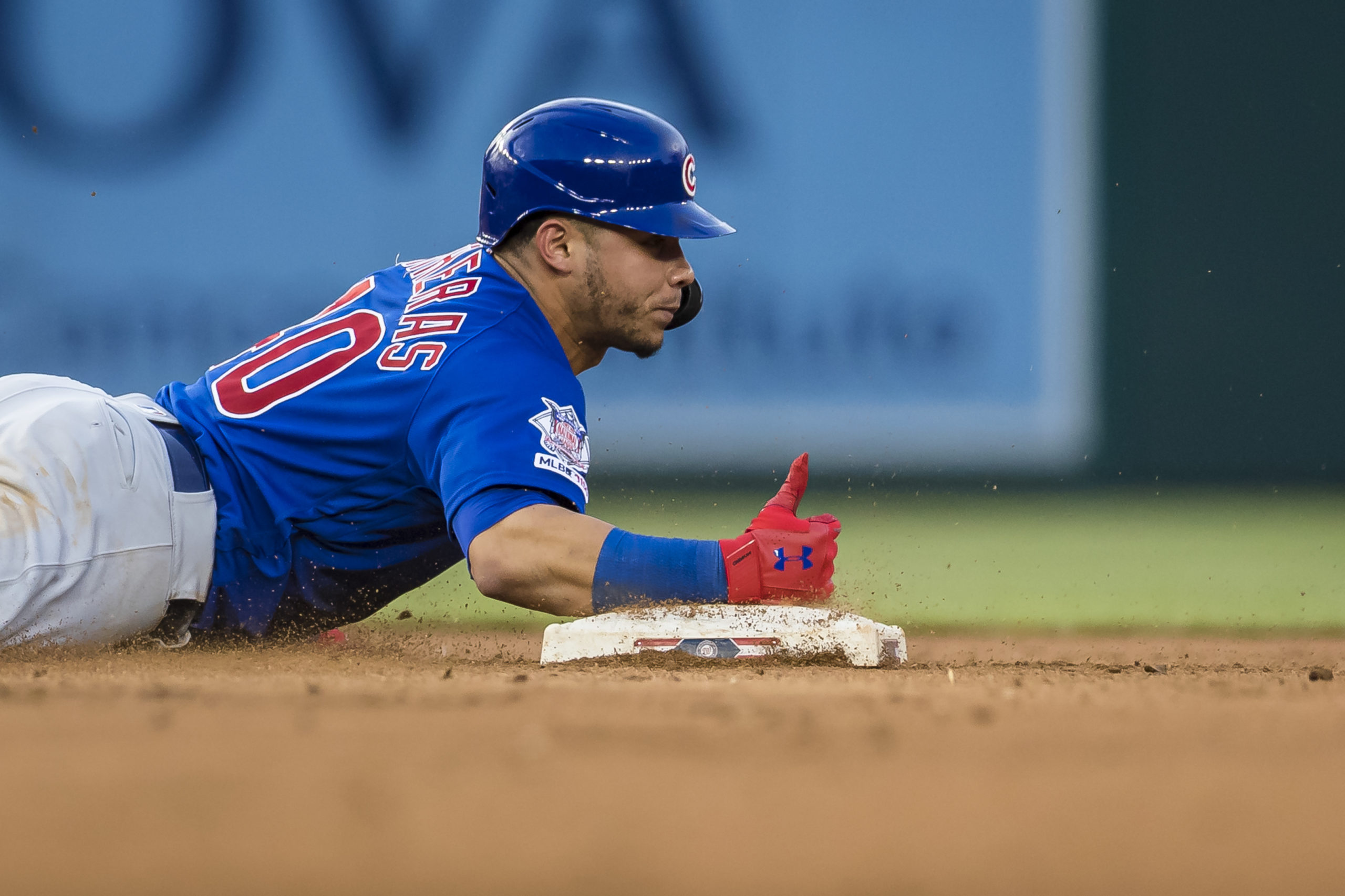 Phase one of Major League Baseball's All-Star voting is over. The field of eligible starters for the game in Denver in two weeks has been narrowed to three players per position, per league.
It is now time for phase two of All-Star voting, beginning on Monday and ending on Thursday, July 1.
Catcher
NL: Yadier Molina, Buster Posey, Willson Contreras

AL: Salvador Perez, Yasmani Grandal, Martin Maldonado
First Base
NL: Max Muncy, Freddie Freeman, Anthony Rizzo

AL: Vladimir Guerrero, Jr., Yuli Gurriel, Jose Abreu
Second Base
NL: Adam Frazier, Ozzie Albies, Gavin Lux

AL: Marcus Simien, Jose Altuve, D.J. LeMahieu
Third Base
NL: Kris Bryant, Nolan Arenado, Justin Turner

AL: Rafael Devers, Alex Bregman, Yoan Moncada
Shortstop
NL: Fernando Tatis, Jr., Javier Baez, Brandon Crawford

AL: Xander Bogaerts, Bo Bichette, Carlos Correa
Outfield
NL: Ronald Acuna, Jr., Mookie Betts, Nick Castellanos, Bryce Harper, Joc Pederson, Juan Soto, Chris Taylor, Jesse Winkler, Mike Yastrzemski

AL: Mike Trout, Aaron Judge, Byron Buxton, Michael Brantley, Adolis Garcia, Teoscar Hernandez, Cedric Mullins, Alex Verdugo, Randal Grichuk
Designated Hitter
AL: Shohei Ohtani, J.D. Martinez, Yordan Alvarez
The league-wide Astros' hate for the cheating scandal surrounding their 2017 World Series win has not translated to the voting booth. An MLB-high seven Houston Astros have made the first cut and are in the finals. The Dodgers, Cubs, and Blue Jays are all tied for second place with five finalists apiece.
The starting lineups will be announced on Thursday night, July 1. The rest of the roster spots, including both team's pitching staffs, will be revealed on Sunday, July 4.
Home Run Derby Adds Trey Mancini
For what Trey Mancini of the Orioles lacks in star power or home runs in 2021, he makes up for in inspiration. Mancini missed all of 2020 while battling Stage 3 colon cancer. Last July, he was undergoing chemotherapy. This July, he will be participating in the Home Run Derby during the All-Star festivities in Colorado.
Mancini only has 14 home runs this season, which ties him for 37th in the Majors. But the first baseman did hit 35 home runs in 2019, and no one thinks he isn't deserving of the recognition. As a recent cancer survivor Mancini instantly becomes the sentimental favorite.
The field of home run hitters competing on July 12 includes defending champion Pete Alonso of the Mets and two-way superstar Shohei Ohtani of the Angels. Ohtani is both the first Japanese-born player to ever participate in the Home Run Derby and the first pitcher.
Fernando Tatis, Jr., Vladimir Guerrero, Jr., and Aaron Judge have all declined the invitation to participate. But stars like Ronald Acuna, Jr. (41 home runs in 2019), Giancarlo Stanton (2016 Home Run Derby champ), Rafael Devers (19 home runs this season), and Kyle Schwarber (22 home runs this season) have not ruled it out.
We also might see an invitation extended to Ryan McMahon of the Rockies. With few Rockies being considered for the All-Star Game, McMahon and his 16 home runs would be a nod to the host team, and give the local fans someone to cheer for.
Umpire Sticky Substance Checks Claim First Victim
It is an ignominious distinction, to be sure. Mariners starter Hector Santiago is now in the history books as the first pitcher to be ejected for violating baseball's new crackdown on putting sticky substances on the baseball.
The ejection came in the fifth inning of Sunday's start against the Chicago White Sox and led to the confiscation of his glove. For what it's worth, Santiago says he did not violate any rules.
"All I used was rosin. I used it on both sides, trying to keep that sweat from dripping down to the hands."
Crew chief Tom Hallion tells a different story and says there was unanimous agreement among the umpiring crew that an ejection was warranted.
"What we do is we go around the whole glove, feeling for anything that would be sticky. It was very noticeable, and then the rest of the crew inspected to make sure we were all in agreement. All four agreed that it was a sticky substance."
If the glove turns out to contain a banned substance, Santiago will be suspended 10 games. If it is only rosin, he could be cleared of all wrongdoing.