2021 NBA Finals Prop List
July 5, 2021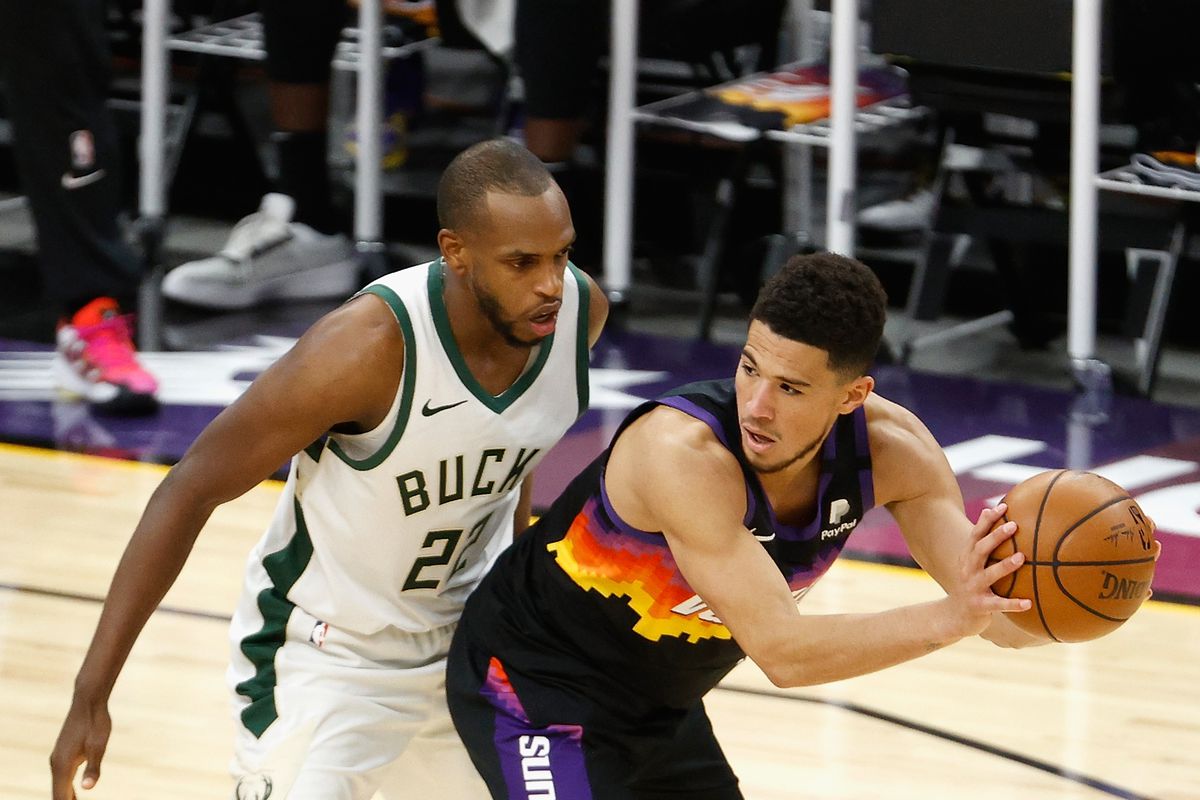 The NBA Finals are upon us and even though the NBA isn't as exciting in recent years as it was in the days of MJ and the Bulls or Kobe and the Lakers, there is still some good entertainment to be had. The fact that the Phoenix Suns have made it and are favored has the American southwest pretty excited. This is the Suns' first appearance since 1993.
If I told you at the start of the season that the Bucks and the Suns would be in the finals and told you to pick who the favorites was, there would be little doubt that you would have picked the Bucks. They have had a lot of success in recent years whereas the Suns are the upstart team. But the Bucks haven't been as dominant as years past and in fact they limped into this Finals minus their best player.
It is important to remember two things when scanning these props. 1) The Bucks' MVP Giannis Antetokounmpo is listed at questionable and is definitely not 100%. 2) The Suns have home court advantage.
Below we will list the props as available at BetOnline.ag – We will also place a blue "Like" next to props we like ourselves and may very well bet.
Props
Game 1 and Series
Suns to Win Game 1 and Win Series -135
Bucks to Win Game 1 and Win Series +400
Suns to Win Game 1 and Lose Series +425
Bucks to Win Game 1 and Lose Series +625
Exact Series Result
Suns 4-1 +385
Suns 4-3 +385
Suns 4-2 +400
Bucks 4-2 +475
Bucks 4-3 +600
Suns 4-0 +775
Bucks 4-1 +1100
Bucks 4-0 +2500
First Technical Foul of the Finals
Suns -250
Bucks +170
Giannis Antetokounmpo PPG
Over 27.5
Under 27.5
Giannis Antetokounmpo RPG
Over 12.5 rebounds
Under 12.5 rebounds
Highest Scoring Game by Any One Player in Finals
Over 35.5 (-130)
Under 35.5 (+100) Like
Highest Scoring Game by Any One Team
Over 124.5
Under 124.5
Lowest Scoring Game by Any One Team
Over 90.5 Like
Under 90.5
Total Number of Games in Series
6 Games +190
7 Games +190
5 Games +250
4 Games +600
Suns Average 3-Point Field Goals per Game
Under 11.5 (-125)
Over 11.5 (-105)