Can Ohtani Really Win The AL MVP Award?
July 14, 2021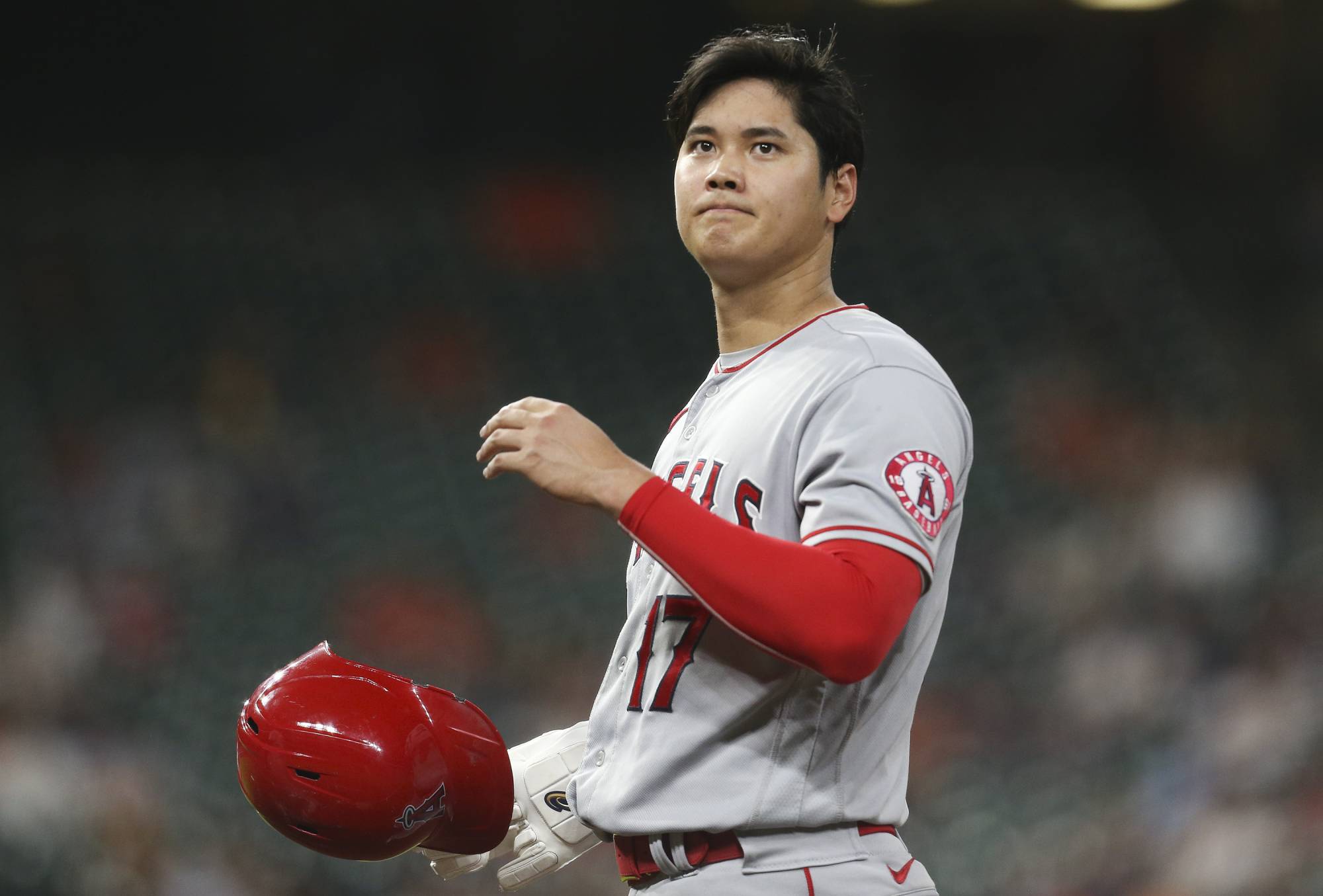 He came into the 2021 season as a curiosity for much of the fandom of Major League Baseball. A pitcher that was also a designated hitter. Interesting, but not exactly the biggest headline maker in baseball back in spring training.
But on Tuesday night, the Los Angeles Angels' Shohei Ohtani was the starting pitcher for the American League as well as the leadoff hitter, having hit a major league-best 33 home runs in the first half of the season. That's five more than Fernando Tatis Jr. and Vladimir Guerrero Jr., two highly-touted sons of former major league players.
Ohtani is, by all measurements, the most dominant all-around player in the game today, but will that translate into an MVP award at the end of the season if he keeps his current pace? It likely should, but there are a number of reasons why it's in doubt even after his fantastic first half.
West Coast Player
We can look at the stats — .279 batting average, 33 home runs, 70 RBIs (third in baseball), a 4-1 record, and 3.49 ERA — but how many people can say they've watched a game with Ohtani in it this season?
The Angels are a West Coast team, playing many of their games after much of the East Coast has gone to bed. Sure, there are highlights, but the Dodgers, Padres, and Giants are a part of that West Coast package as well, so it's not always going to be Ohtani that people are seeing.
He doesn't do it with the flash of Tatis. He's not making slick defensive plays, except maybe when he's on the mound since he's a designated hitter. Ohtani doesn't have a lot of significant plays like other players that might be in contention for the MVP.
On Monday night, with a chance to show the nation his prowess as the top seed in the Home Run Derby, Ohtani lost in the first round to Washington's Juan Soto, leaving the biggest spotlight to Pete Alonso from, you guessed it, an East Coast team.
Ohtani needs to have some signature plays that will linger in the minds of voters rather than just some numbers that they can dismiss. That leads to the next problem with Ohtani's campaign for the postseason award.
Struggling Team
The Angels are in fourth place in the AL West at the All-Star break. They're a game above .500 but still sit nine games behind the first-place Houston Astros, with the Oakland Athletics and Seattle Mariners in between them.
Maybe Mike Trout returns from injury, and Los Angeles makes a run for a postseason berth, but a return of Trout to health could take away some spotlight from Ohtani. Trout is considered the best player in the game, so Ohtani has the stigma of not being the best player on his own team to overcome.
While Guerrero and others in the American League will have high-profile games to play against other playoff contenders, the Angels aren't quite a national draw, which could leave Ohtani in the dark a little more.
Not American
It's subtle, but there is certainly going to be a bias against a player from Japan. We saw it just this week when ESPN's Stephen A. Smith went on a rant about Ohtani using a translator for many of his interviews, saying that it hurts his image as the top player in the game.
While it might not show up as outwardly as that, voters' feelings about a Japanese player winning the MVP award may end up hurting Ohtani. Ichiro helped open people's eyes about players from Japan, but that doesn't mean the bias doesn't linger at least a little bit.
The current AL MVP odds have Ohtani as the favorite for the AL MVP at -300. Guerrero comes in second at +250, while Trout is among five players tied at +3300 odds at a distant third. 
Can Ohtani overcome the obstacles and take home his first MVP award? It's hard to say, but if the MLB players had a vote, he'd have a very good chance.
"He's literally two players in one," Washington Nationals shortstop Trea Turner said. "You take any hitter here (at the All-Star Game) and any pitcher here and put them together in the same person; that's him. He throws 100, can hit the ball a mile, and he's fast. He's something special."