Latest MLB Trade Rumors
July 20, 2021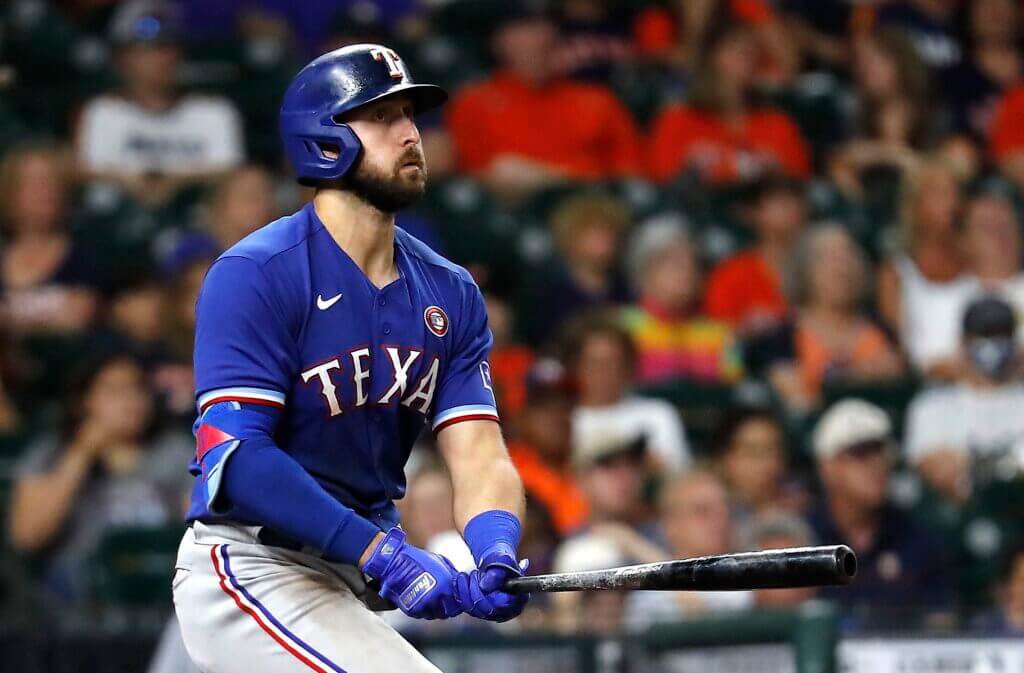 The Major League Baseball trade deadline is July 30, and with this year's return to a full season of baseball, we should see a return to the flurry of activity in the final 24 hours of trading.
Joey Gallo – Texas Rangers
With the Rangers hopelessly in last place in the American League West and more than 10 games behind the fourth-place Angels, they are considered sellers heading into the deadline. That means that they are no doubt fielding calls regarding left-handed slugger Joey Gallo.
As with most home run hitters that are available for trade, the Yankees are linked to a Gallo deal. But a late contender might be the Padres and general manager A.J. Preller. As much as Gallo would help the Padres, however, it's a matter of where he would fit. Tommy Pham, Trent Grisham, and Wil Myers have all been good in the outfield this season for San Diego.
But Preller is one of the most aggressive dealers in baseball, so if there is a will, there will be a way. No better time than the present to think about next season when the sportsbook's 2021 MLB World Series odds have the Rangers at an astonishing 4000-to-1(!) to win it all this year.
Starling Marte – Miami Marlins
The Marlins were hoping to extend Starling Marte's contract past this season. But as that becomes less likely, it becomes more likely that he will be dealt with before the deadline. And — surprise, surprise — the Yankees are considered to be a top suitor.
The Phillies and Astros are also linked to a possible deal for Marte, and he would be a good fit for both teams. But other than Aaron Judge, the Yankees outfield production has been bad this season, and they could easily find the $30 million that Marte is reportedly seeking on a three-year contract.
Trailing far behind in the division, and priced at 50-to-1 to win the NL East on the sportsbook's MLB division odds, the Marlins should wisely start looking to next year.
Trevor Story – Colorado Rockies
Another player in his walk year is Rockies shortstop Trevor Story. Post-Nolan Arenado, it's been a disappointing year in Denver, and Story has been rumored to be on the way out since his infield mate was dealt to the Cardinals in the offseason. But maybe not.
Interim general manager Bill Schmidt said after the All-Star game was over that the team might hold on to Story beyond the July 30 deadline. "It will come down to this. If we are offered something in a trade, is it good for the Rockies? If an offer is made, we will evaluate it and see if it makes sense. But we are not forced to do anything. We are not a farm system for other people."
They're also not much of a ball club this season either. Ahead of only the Arizona Diamondbacks on the sportsbook's MLB pennant odds, the Rockies pay out at an absurd 2000-to-1 if they could somehow win the National League.
Mets Looking to Deal
The first-place New York Mets want to hang on to that N.L. East lead, but injuries are making that more challenging. Both Francisco Lindor and Jacob deGrom were placed on the injured list this weekend, and a team already expected to be a July buyer is even more so now.
Top targets for the Mets include Kris Bryant with the Cubs, who just played in his fourth All-Star Game last week, and Twins righthander Jose Berrios. Depending on the health of Lindor in the next week, it's possible New York would also look at Cubs infielder Javier Baez. Both Bryant and Baez will be free agents after this season. Berrios can't be a free agent until 2023.
Dodgers Want Starting Pitcher
The Dodgers began the season with the deepest starting rotation in all of baseball. But as we near the end of July, they find themselves in need of a starting pitcher to keep pace in the three-team N.L. West race. Dustin May is done for the season, Clayton Kershaw has forearm inflammation, and Trevor Bauer is on administrative leave indefinitely.
Kyle Gibson of the Rangers is a possible fit. The Braves Charlie Morton is also a possibility. Morton is set to be a free agent in 2022, and Atlanta might be sellers following the injury to Ronald Acuna, Jr.
Max Scherzer on the Move?
Another possible Dodgers starting pitcher is Max Scherzer of the Nationals. He is in the final year of his seven-year, $210 million contract, and the Nationals are falling further behind in the N.L. East.
The Nationals could move him to L.A. to fill a couple of other holes in their team, then sign him back as a free agent before next season.