Yankees Slide Continues After Series Loss to Baltimore
September 6, 2021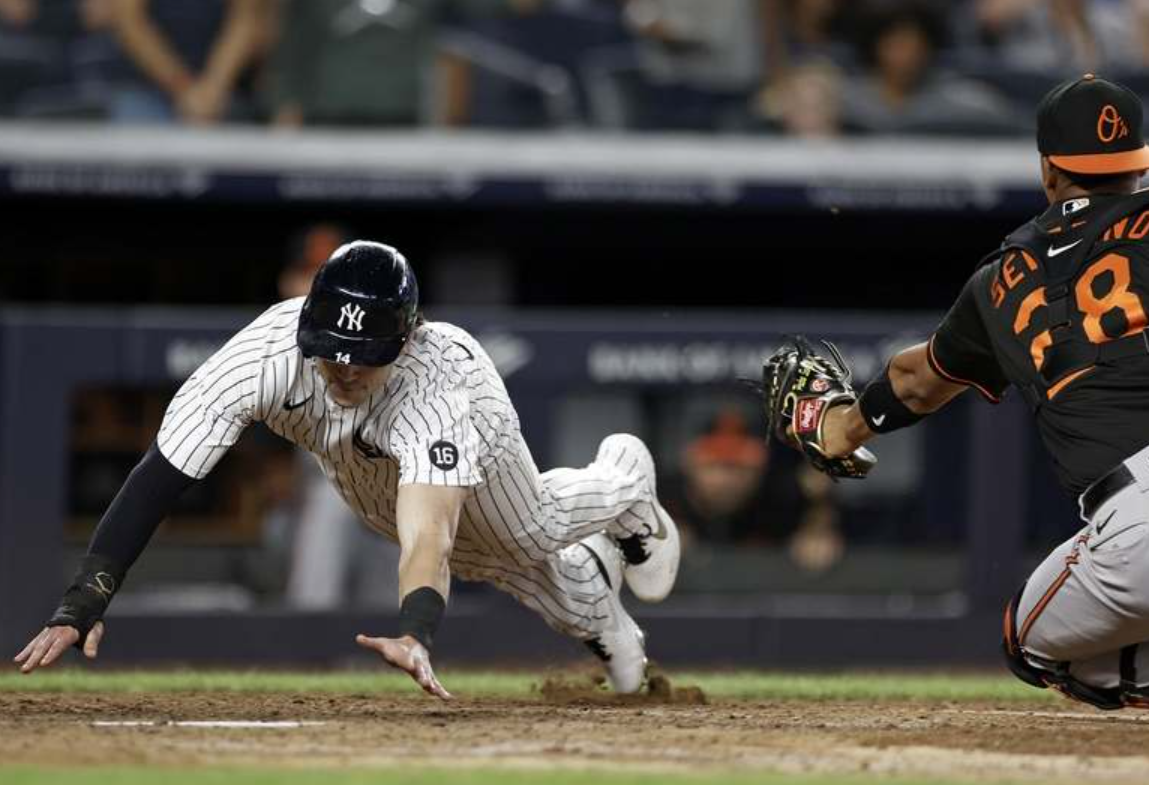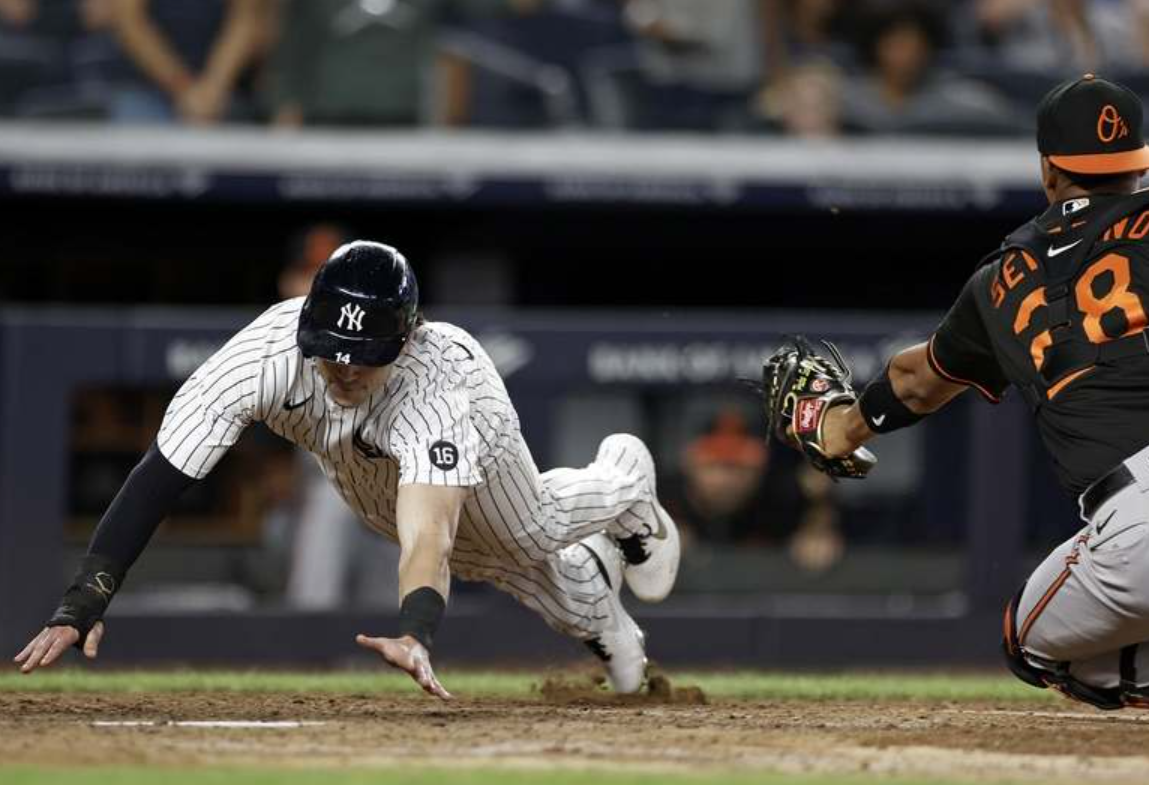 The formula for holding on to postseason berths in September is an easy one: Win the games you are supposed to.
That is not what happened this weekend for the New York Yankees, who dropped a home series to the Baltimore Orioles for the first time in almost two years. That's now six losses in eight games for the Yankees after they raced into the wild card spot with a 13-game winning streak. Heading into Monday's set of games, they remain one-half game ahead of the Red Sox and three-and-a-half games ahead of the Mariners.
It has been an ugly season in Baltimore, stuck in last place and a full 30 games behind the fourth-place Blue Jays. This is Baltimore's fourth last place finish in the last five years, and it will be the third 100-loss season since 2018.
Despite all that, they do best against the Yankees. The Orioles are now 7-9 against New York while not beating any other teams in baseball more than four times this season. Prior to winning this weekend's three-game series, the Orioles were just 2-13 in their last 15 games at Yankee Stadium.
On Monday, New York begins a four-game series with the Blue Jays, who are just four-and-a-half games behind the Yankees in the wild card race. According to the BetUS Sportsbook MLB series odds, the Yankees are favored to win both the series and the opener.
Yankees Lose Top Setup Man
Adding injury to the insult of losing to baseball's worst team is the news on Sunday that New York will be without top setup man Jonathan Loaisiga for at least a couple of weeks. He has a rotator cuff strain and won't throw for at least ten games, and maybe longer.
Injuries have been a part of Loaisiga's career, which makes a quick recovery seem less likely. He had Tommy John surgery in 2016 and has since missed time with shoulder injuries in 2018 and 2019.
This has easily been Loaisiga's best season, with a 2.25 ERA in 68 innings and a WAR of 2.8, which is second among all relievers in baseball.
As Yankees manager Aaron Boone said, "It's a big loss."
Dodgers Lose Outfielder A.J. Pollock to Hamstring Injury
The Dodgers' efforts to catch the Giants in the National League West took a hit this weekend when San Francisco clinched the season series against their rivals to the south, ten games to nine. The Dodgers also got the news that A.J. Pollock's hamstring injury is a Grade 2 strain, and he will be out of action for "several weeks."
Pollock has slashed .297/.352/.508 this season and played himself into a full-time role as the Dodgers left fielder.
The injury to Pollock will put Cody Bellinger back into the everyday lineup in center field, where he provides solid defense, even as he has the worst offensive season of his career. Chris Taylor is expected to see the majority of starts in left field.
The Dodgers still lead the MLB division odds to win the NL West at -200, followed by the San Francisco Giants at +200.
Salvador Perez Closing in on Catcher Home Run Record
Lost in the incredible seasons of Shohei Ohtani and Fernando Tatis, Jr. is the year being put together by Royals catcher Salvador Perez.
Perez set a home run record for catchers at the Home Run Derby during the All-Star break with 28, but it was largely forgotten because of the head-to-head format that had him facing, and losing to, eventual winner Pete Alonso.
The torrid home run-hitting of Perez that led him to be invited to the Home Run Derby has continued through the rest of the summer, and over the weekend, he became just the sixth catcher in baseball history to hit at least 40 home runs.
Perez is sitting at 41 home runs heading into Monday, and that is just four behind the all-time catcher record of 45, hit by Johnny Bench in 1970. Others on the 40-home run list are Javy Lopez (43 in 2003), Roy Campenella (41 in 1953), Todd Hundley (41 in 1996), Mike Pizza (40 in 1997 and 1999).
A seven-time All-Star and five-time Gold Glove winner, Perez had a career-high batting average of .333 last season and now has bested his career-high in home runs by 14. He's also passed the 100 RBI mark for the first time in his career.