Odds for Raiders Next Coaching Hire
October 12, 2021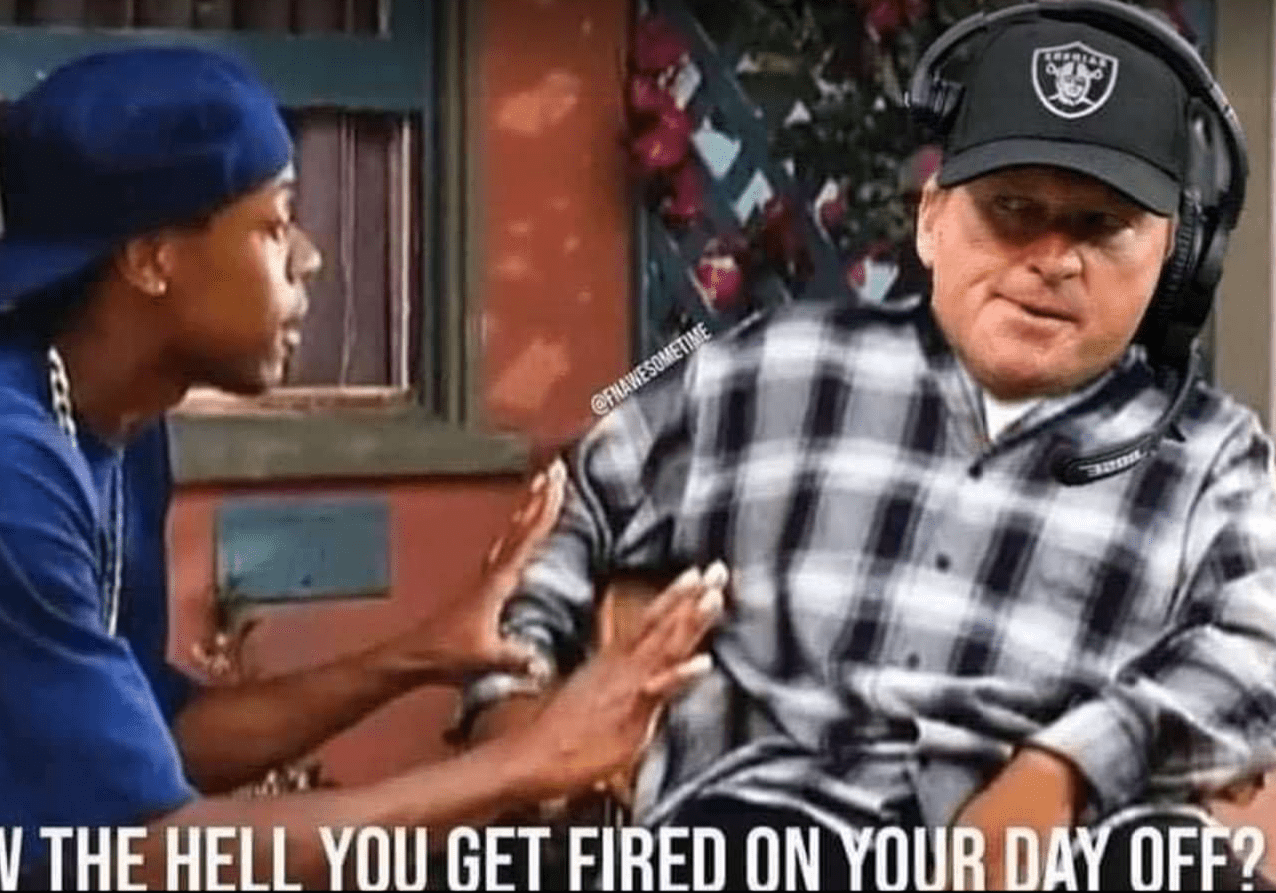 The Raiders asked Head Coach Jon Gruden to resign yesterday amidst reports of some nasty emails he sent ten years ago. The contents of the emails are said to be slanderous, racial and homophobic. Basically he wrote down in an email what everyone has said or thought at least some point in their life.
When I was 14 years old I sent a letter (snail mail) to my friend living in upstate New York. I bragged about all the shit that I was doing. I was making out with girls, drinking and smoking all this weed. Half of it was a confabulation. Well, his parent intercepted the letter and sent it to my guardian. I was in a bit of hot water. I learned that day to never send something in writing that you wouldn't say out loud. I guess Gruden never had that lesson.
Our friends at BetOnline have put together a list of possible names that could be the next HC hire for the Las  Vegas Raiders. You can bet your favorite pick right now. Below those odds are odds on what Gruden will do next, as far as occupation is concerned. I imagine he will be laying very low for a while.
Next Raider Head Coach Odds
Eric Bieniemy +600
Brian Daboll +650
Joe Brady +750
Kellen Moore +750
Byron Leftwich +900
Matt Campbell +900
Todd Bowles +900
David Shaw +1000
Gus Bradley +1000
Matt Eberflus +1000
Rich Bisaccia +1000
Doug Pederson +1200
Darrell Bevell +1800
Nathaniel Hackett +1800
Jerod Mayo +2000
Rod Marinelli +2000
Tom Cable +2000
Jay Gruden +5000
Peyton Manning +5000
Urban Meyer +5000
Howie Long +7500
Charles Woodson +10000
Lane Kiffin +10000
Tony Romo +15000
Sebastian Janikowski +50000
Jon Gruden Next Job
Host Podcast -150
Work for Fox News +300
NCAA TV Analyst +500
NFL TV Analyst +500
High School Football Coach +1200
Member of NCAA Coaching Staff +1200
Member of NFL Coaching Staff +2500
TV Game Show Host +3300