Building Your Sports Betting Strategy With America's Bookie
October 25, 2021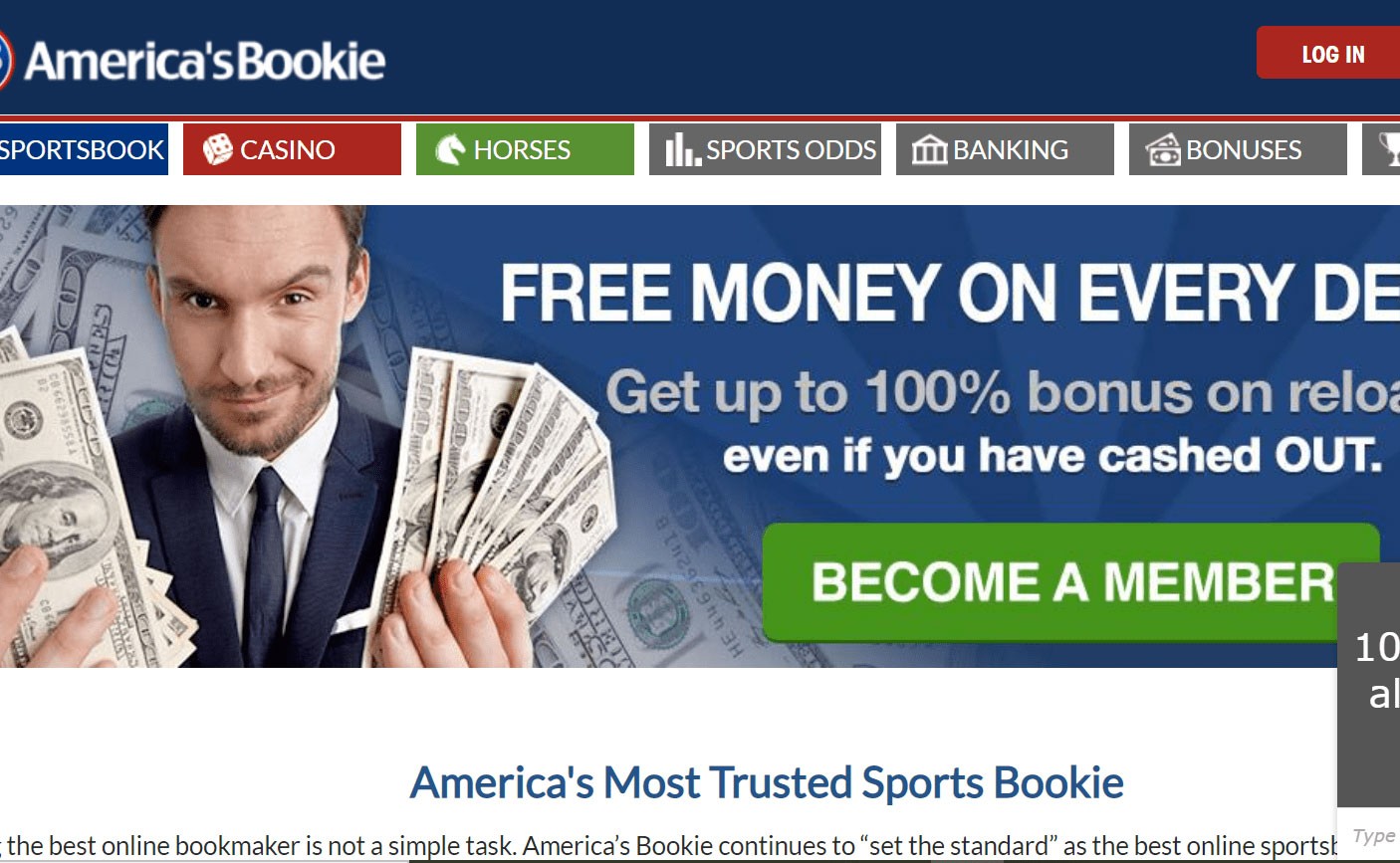 Start betting with a sportsbook that caters to you, America's Bookie. As more and more sports fans start to wager on the teams they follow the most, the value of building an actual sports betting strategy rises.
How to Improve Your Return on Investment
Nobody bets to lose money. Yet, the majority of recreational bettors are unable to create a profitable return on investment.
It is no big secret that online sportsbooks make their money on the commission charged for losing bets. The standard commission or juice charged on losing bets is 10%. A book's hold percentage is determined by the difference between the money paid out on winning bets and the money collected on losing bets plus that 10% juice.
When you take into consideration that the average online sportsbook's hold is between 7% and 10%, you can see how most of that profit is tied to the juice charged on losing wagers.
America's Bookie is a global online sportsbook based in Costa Rica. For more than a decade, they have been catering to US players as a top-rated site in the sports betting industry.
America's Bookie Caters to Their Clients
Given the strong commitment to safe and fair online gaming, it is easy to see why this online book is known as "America's Most Trusted Sports Bookie."
Trust in the online site where you place your sports bets is the starting point for building a winning sports betting strategy.
America's Bookie has always remained committed to making the online sports betting experience both safe and enjoyable. This betting site goes out of its way to recognize customer loyalty with a points-based reward system.
Each football season, America's Bookie gives you more ways to win through contests and money pools that are free to enter based on your weekly deposits. Everything builds towards the end of the season and the annual NFL Super Bowl as the single-biggest betting event of the year.
Year Round Betting Markets at America's Bookie
When March rolls around, there are multiple ways to get in on all the college basketball action that is part of the annual NCAA Tournament.
Throughout the extended NBA, NHL and MLB seasons, America's Bookie offers different ways to take advantage of all the daily action, including a full set of betting props for every game.
The main concept behind developing a winning sports betting strategy is diversification. It is hard to generate a positive return on your investment if you are limiting yourself to the same type of wagers week in and week out.
If you are losing more than you win betting NFL point spreads every week, why not look for betting opportunities on the NFL total line or money line.
Use Prop Bets in Your Strategy
Prop bets are an excellent way to double down on any previous straight bets you may have already placed. For example, if you are betting the OVER on Sunday's Dallas Cowboys at Green Bay Packers game, why not back that up with a bet on the OVER for total touchdowns scored.
America's Bookie offers an extended betting board for every major betting sport. Through the use of daily bet specials, parlay boosters, reduced juice options and competitive money line odds, America's Bookie is always looking for ways to add value to a diversified betting strategy.
Located on the America's Bookie website is an entire section devoted to sports betting strategies and tips. In this section, you can find valuable information on:
— How to Bet on Sports
— Sports Betting Tips
— Sports Betting Wager Types
This comprehensive guide is designed to make you more diversified and more successful when it comes to betting on sports.