Baseball Free Agents Receive Qualifying Offers
November 9, 2021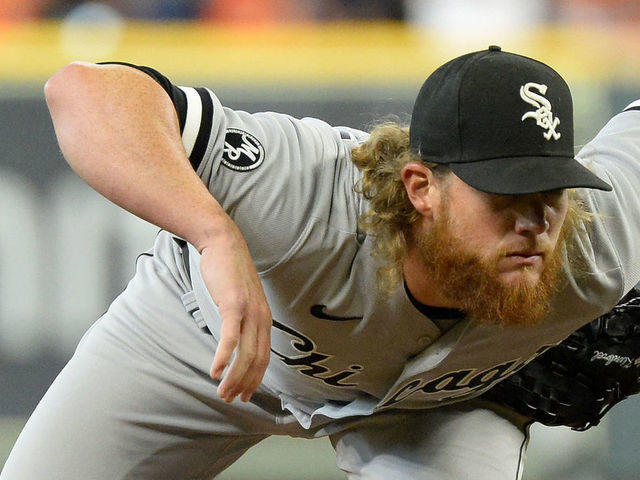 Sunday was the deadline for teams to tender offers to their own eligible free agents. The qualifying offer is a one-year contract that equals the average of the top 125 salaries in baseball, which this year is $18.4 million.
The following 14 players received qualifying offers, and they have ten days to either accept the offer or reject it.
Nick Castellanos – Pitcher, Reds
Raisel Iglesias – Pitcher, Angels
Robbie Ray – Pitcher, Blue Jays
Eduardo Rodriguez – Pitcher, Red Sox
Noah Syndergaard – Pitcher, Mets
Justin Verlander – Pitcher, Astros
Brandon Belt – 1st Base, Giants
Freddie Freeman – 1st Base, Braves
Marcus Semien – Second Base, Blue Jays
Chris Taylor – Utility, Dodgers
Carlos Correa – Shortstop, Astros
Corey Seager – Shortstop, Dodgers
Trevor Story – Shortstop, Rockies
Michael Conforto – Outfield, Mets
No real surprises in who received offers, but a number of the offers are simply so the original team can receive compensation draft picks, should the player sign elsewhere. Players like Story, Ray and Freeman will obviously reject the offer and sign much bigger contracts in free agency.
One surprise, however, is who didn't get a qualifying offer. The Dodgers did make offers to Seager and Taylor, but they did not make an offer to Clayton Kershaw. So could the three-time Cy Young winner be on his way out of Los Angeles?
He can still sign with the Dodgers, so it doesn't mean he's gone. But he can enter free agency and negotiate across the league, if he chooses.
White Sox Bringing Craig Kimbrel Back
Trade-deadline pickup Craig Kimbrel didn't have the greatest of seasons of in 2021, giving up runs in nine of his 24 appearances in the regular season. But when the White Sox traded for him in July they knew that his club option for 2022 fit into their financial picture, at $16 million.
Kimbrel is coming back, and will once again be a primary setup man for closer Liam Hendriks.
In another bit of White Sox pitcher staff news, they did not extend a qualifying offer to starting pitcher Carlos Rodon. The All-Star who also threw a no-hitter in 2021, ended the season with shoulder fatigue, and if the White Sox do bring him back for another year, they would like to do it for less than the $18.4 million tender.
The White Sox currently sit tied for fourth place on the MLB World Series odds board at +1200 with the world champion Atlanta Braves.
Gold Glove Winners Announced
Baseball awards season is here, and it began this weekend with the naming of each league's Gold Glove winners.
National League
First Base – Paul Goldschmidt, Cardinals
Second Base – Tommy Edman, Cardinals
Third Base – Nolan Arenado, Cardinals
Shortstop – Brandon Crawford, Giants
Left Field – Tyler O'Neill, Cardinals
Center Field – Harrison Bader, Cardinals
Right Field – Adam Duvall, Marlins/Braves
Catcher – Jacob Stallings, Pirates
Pitcher – Max Fried, Braves
Your eyes do not deceive you. The Cardinals as a team captured a record five Gold Gloves in the 2021 season. They are the fourth team in the last 45 years to have three infielders win Gold Gloves in the same season.
For Nolan Arenado it was his ninth win, putting him just one behind Mike Schmidt for most ever by a National League third baseman. And for Paul Goldschmidt, it was his fourth Gold Glove. Brandon Crawford also now has four.
Not for lack of defense are the Cardinals a middling team in 2022 World Series odds at +2500.
American League
First Base – Yuli Gurriel, Astros
Second Base – Marcus Semien, Blue Jays
Third Base – Matt Chapman, A's
Shortstop – Carlos Correa, Astros
Left Field – Andrew Benintendi, Royals
Center Field – Michael Taylor, Royals
Right Field – Joey Gallo, Rangers/Yankees
Catcher – Sean Murphy, A's
Pitcher – Dallas Keuchel, White Sox
Along with his American League batting title, Yuli Gurriel won his first ever Gold Glove. Marcus Semien was another star who had a huge season at the plate, setting the single-season record for home runs by a second baseman with 45. This is his first Gold Glove win.
Other first time winners in the American League are shortstop Carlos Correa, left fielder Andrew Benintendi, center fielder Michael Taylor, and catcher Sean Murphy.
Matt Chapman of the A's won his third Gold Glove in five years. Joey Gallo, in right field for the Rangers and Yankees, won his second Gold Glove. Dallas Keuchel, who led all MLB pitchers with 12 defensive runs saved, has his fifth Gold Glove win.
The winners of the Platinum Glove, given to the top defensive player regardless of league, will be announced on Friday.