Is Alabama's Dominance Bad for College Football?
January 4, 2022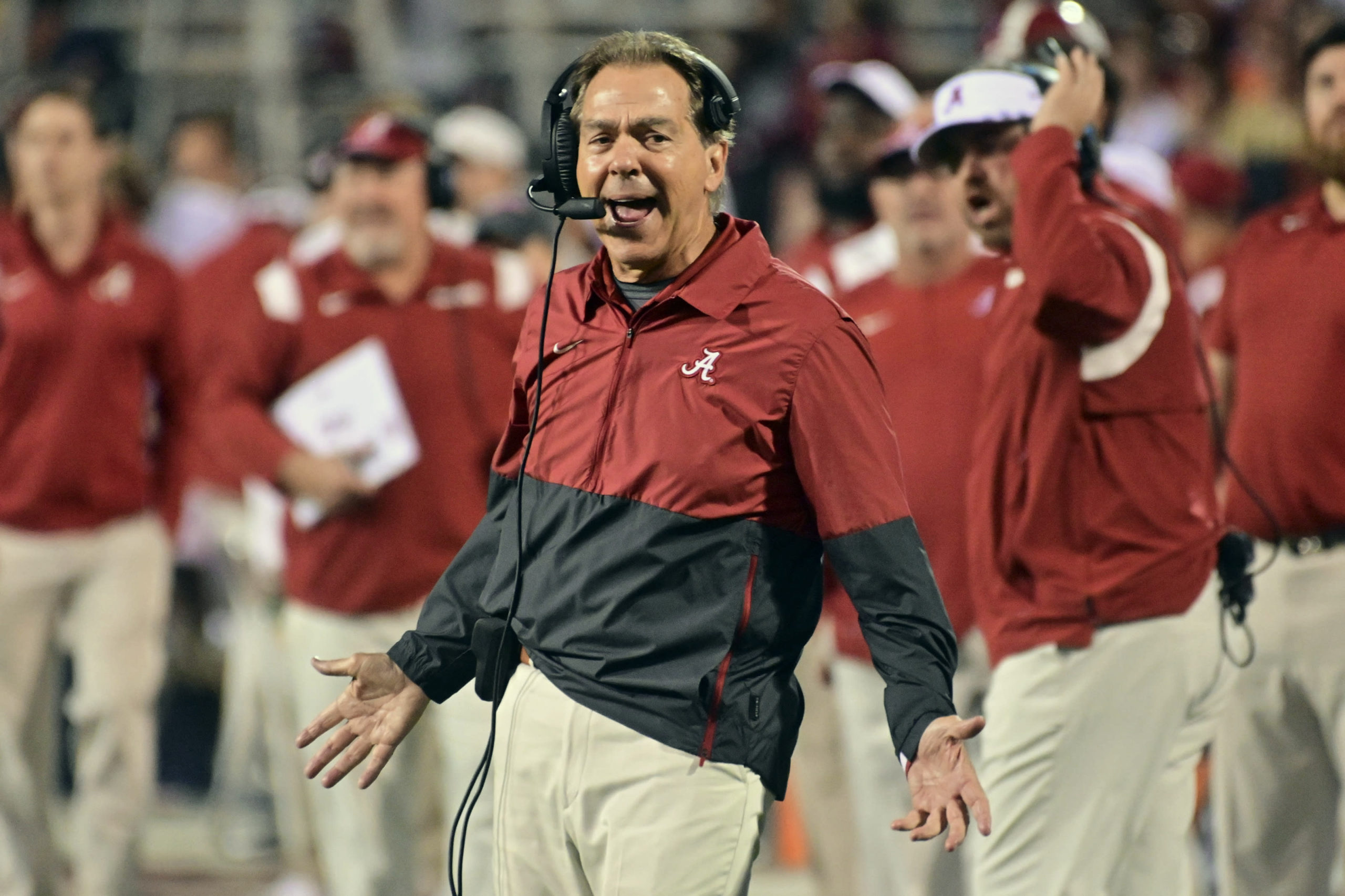 We love winners. Just don't win too much. New York Yankees? They won too many World Series. New England Patriots? Too many Super Bowls. Alabama? Nick Saban and the Crimson Tide have won six of the last 12 college football national titles. Is Alabama's dominance bad for college football?
There are those that will tell you that Alabama's run over the past decade is bad. We need more parity in college football. We need a more diverse group of teams that make the College Football Playoff. That would be great wouldn't it?
Alabama's Dominance is Good for Football
But, what about those who say "no" Alabama's dominance is good for college football? It certainly has been good for the SEC. Every team in the conference is chasing the Tide. Every team in the country is chasing them too, but to win the SEC usually means a spot in the CFP. Alabama has earned a playoff spot in six of seven CFPs. Three of those trips turned into national titles.
Then, there's the rest of the conference. LSU upped its game and won a national championship in 2019. Georgia played Alabama for the 2017 national championship and will do so again this season. Don't forget Auburn, which has played for a national championship twice in the past 11 seasons. Why do you think Texas and Oklahoma jumped to the SEC? To chase national championships and to do that they have to compete with Alabama. Isn't that a good thing?
Alabama's Dominance is Bad for College Football
But what about those who tire of Alabama running roughshod over its competition? Prior to the 2021 season, Alabama had won 101 games by 20 points or more and 61 by 30 or more since the beginning of the 2009 season. Yes, the Crimson Tide win a lot of games and they win many games convincingly. That doesn't mean they win them all though.
Remember the 73-win Golden State Warriors? Yeah, they got beat in the NBA Finals. How about the 16-0 New England Patriots? Beaten by the Giants in the Super Bowl. Even this season, the mighty Tide fell to an 8-4 Texas A&M team that has been chasing Alabama for years. The Aggies signed head coach Jimbo Fisher to a multi-year, multimillion dollar deal for one purpose – chase Alabama.
And therein lies the beauty of college football. We love winners, but we also love underdogs. We love it when Texas A&M pulls the upset of the mighty Crimson Tide. If you want to be that underdog that pulls those upsets over teams like Alabama, you have to chase them. About 90 percent of that chase is recruiting.
If you're looking for reasons as to why Alabama (and the SEC) is so dominant, simply look at their recruiting classes. The SEC recruits, for the most part, an 11-state footprint. Those 11 states (which include Florida and Georgia) produced 60 percent of the five-star prospects over the last decade. The other 39 states in the country produced the other 40 percent. 
Alabama is getting the best kids in the country year after year. Want to beat Alabama? Beat them in recruiting. That's a tall task as Saban consistently ranks among the top five to ten recruiting classes year-in and year-out. Again, that's the beauty of college football. Once this season ends with the CFP national title game, the talk will shift to recruiting. Then, it's on to spring football. The summer will fade and soon we'll be strapping it up again for another college football season. 
And guess what? We'll have this same discussion after Alabama wins another 10, 11, or 12 games. That's college football. We love winners. We also love teams that beat winners which, of course, makes them winners too. That's why we love college football.