Is Lebron's Career Over?
March 24, 2022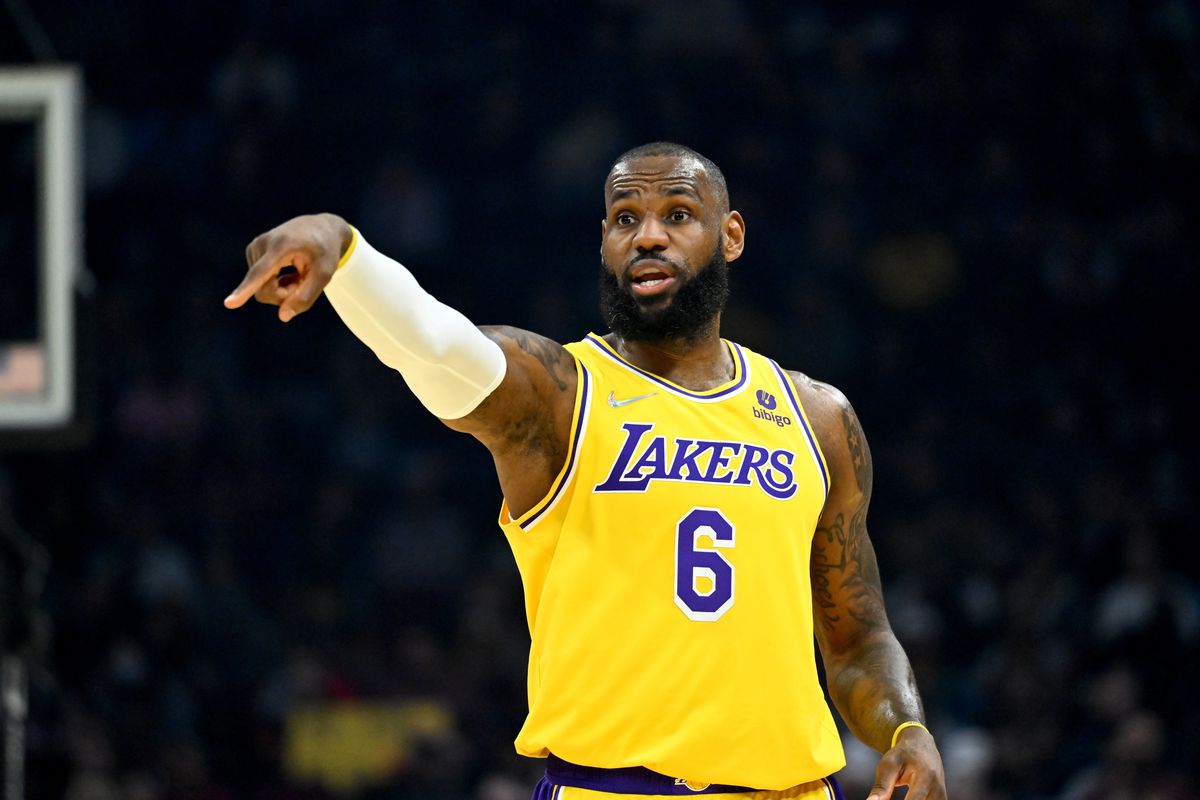 By looking at the figures, you would never guess that LeBron James was entering his 19th season in the NBA. He's presently averaging 27.6 points per game for the Los Angeles Lakers—the most he's scored in a season since putting up 29.7 points a game for the 2009-10 Cleveland Cavaliers—and he's doing it with an effective field goal percentage of 58.6 percent, his highest total as a Laker. He's averaging more steals and more blocks per game than he has since leaving the Miami Heat and more steals and blocks per game than during his first tenure in Cleveland. If you didn't know any better, you'd think this was simply another season of LeBron at his best. But it's not. 
Even James understands that this can't endure forever. He is 37 years old and has played in the NBA for more than half of his life, which is an impressive feat. Someone else will eventually take over as the face of the NBA, and he will not remain "King", though he will be remembered as King Lebron forever. He's going to lose his superstar status and will be forced to retire at some point in the future. After the Los Angeles Lakers beat the Houston Rockets in December 2021, LeBron admitted as much. The fact is that, even if it is something he chooses not to concentrate on, he is fully aware that his days as the face of the NBA are limited. 
"I know I'm on the other side of the hill, compared to the hill I was on before. I know that" James said to reporters. "But, I mean, I've thought about it — where I'm at with it. I'm still playing at such a high level; I haven't given it too much thought. But I'm in Year 19, and I'm not gonna do another 19. So I'm definitely not halfway in my career. I'm on the other side of the hill. So, we'll see where the game takes me. We'll see where my body takes me and my mind. As long as my mind stays fresh and my body stays with that, I can play the game. But, in the end, the game will tell you. Your body will tell you. Your mind will tell you. I've put in enough hours and punched enough clocks where, when that time comes, I'll be OK with it."
Even though he's hinted at a possible retirement time in the past, James has never provided a concrete timetable for his departure. One of his stated ambitions is to play alongside his son, Bronny James, who is presently eligible for the NBA Draft in 2024 and has shown interest in doing so. If LeBron James had stayed in the NBA for just one season with his kid before retiring, he would have played 22 years in the league. With his high basketball IQ, diverse skill set, and growing comfort playing center in the NBA, James is likely to be a significant contributor to winning basketball for a considerable amount longer than he is currently doing. 
LeBron's career would come to an end at the age of 40 if he retires in 2025, but other players have played for far more extended periods. Kevin Willis holds the record for the oldest player in NBA history, playing until he was 44 years old. There's also the issue of the all-time games played record, which is something to think about. Robert Parish, who played until he was 43 years old, holds the record for most games played with 1,611 games. James, who has appeared in 1,333 games in the NBA, still has a long way to go in terms of experience. Similarly, Kareem Abdul-minutes Jabbar's record, which now stands at 57,446 minutes, is under jeopardy. James, who is somewhere around 52 thousand minutes, still has years of work ahead of him if he hopes to beat the record. 
LeBron James could walk away from the game and go down in history as possibly the greatest player of all time. However, he doesn't have anything left to prove. His presence has been a dominating force for almost two decades, and nothing that has transpired this season indicates that he will lose his grip. James will continue to play for at least as long as he is considered one of the NBA's top players, and the previous few months have shown that this will be for a considerable amount of time longer.
2022 Playoffs
At just 31-42 and in 9th place in the West, it's not looking good for Lebron's Lakers. They will need to play excellently from here on out. That and a little luck will see them just barely make the playoffs. You can see the current NBA playoff picture here.
Sportsbooks still have the Lakers on the futures board. The odds are shorter than what they should be because the large Lakers fanbase and Lebron's true-believers still pour action in on the team even though they are well below .500. The idea of course is that once your team makes it into the playoffs, everyone is 0-0 from that point forward. Sportsbetting.ag has the Lakers at +6000 to win it all.