2022 U.S. Open – Here is What Yue Need to Know
June 7, 2022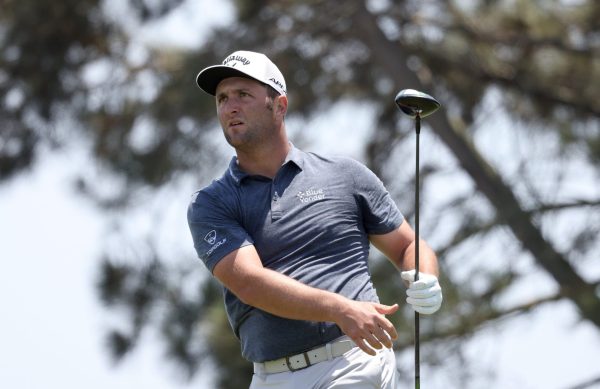 The third major of the 2022 golf season will start on June 16 at The Country Club in Brookline, Mass. World No. 1-ranked golfer Jon Rahm returns to defend his 2021 U.S. Open victory. Rahm is the overall betting favorite at +1100 at trusted sportsbooks. You can check odds from online sportsbooks to find the best bets for this year's U.S. Open.
Rahm Repeat
There are a number of good reasons why Rahm is favored to win a second straight U.S. Open. He's certainly capable having won it a year ago. He also averages 306.9 yards per drive, which is 23rd on the PGA tour this year. Torrey Pines South tends to benefit golfers with big drives. It will be the third-longest course ever for a major tournament at 7,698 yards. Rahm is ranked No. 3 in strokes gained off the tee (.859) and he's an above average putter. That's why he's the overall favorite at +1100.
Top Contenders
Right behind Rahm on the board are Justin Thomas (+1200) and Scottie Scheffler (+1200). Thomas and Scheffler have won the season's first two majors. Scheffler won the Masters this year while Thomas captured the PGA Championship. It was Thomas's second PGA Championship, which represents his only two major wins.
The 2022 Masters was Scheffler's first-ever major victory. His best finish in the U.S. Open actually came last year when he tied for seventh.
Collin Morikawa and Rory McIlroy both are listed at +1400 and Dustin Johnson, Xander Schauffele, and Cameron Smith all check in at +1800. Morikawa, who won the 2020 PGA event, finished fifth at this year's Masters. McIlroy has four major titles to his name, including the 2011 U.S. Open. McIlroy finished second at this year's Masters.
Johnson has two major wins including a win at the U.S. Open in 2016. Schauffele is one to watch. He ranks eighth in strokes gained putting (.699) and 26th in drive distance (306.4 yards). He doesn't have a major win but he's finished second at the 2018 Open Championship and the 2019 Masters and has a third-place finish at the 2019 U.S. Open.
Betting the 2022 U.S. Open
Bettors should keep in mind a few key factors when betting the 2022 U.S. Open. The most popular bet is the overall winner. It's a tougher bet to win, but offers better odds especially on favorites. 
There are other markets where bettors can have more success. Look for Top-5 or Top-10 Finish and for solid head-to-head or group bets. 
When looking at potential bets, look at the key factors related to each golfer – course history, current form, and key stats.