Remembering Legendary Handicapper Hank Goldberg
July 11, 2022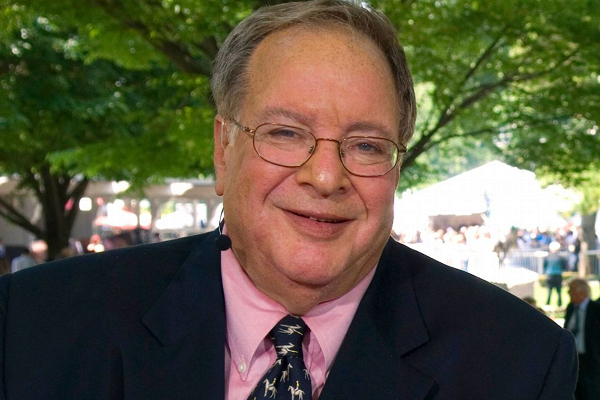 It was probably fitting that former ESPN NFL reporter and handicapping expert Hank Goldberg passed away at age 82 on July 4. Hammerin' Hank, as he was known, was born on the Fourth of July in 1940. For sports fans and betting enthusiasts, celebrating the life of one of the all-time greats is well-deserving and much better than mourning. Plus, the Hammer was not big on sadness.
His final years were tough. Diabetes led to kidney failure which ultimately led to Goldberg's right leg being amputated below the knee in October of 2021. He continued to work and made his last appearance on ESPN in May when he did a phone interview for the Kentucky Derby. His released his final picks for the 2022 Belmont Stakes in June. What an incredible journey that got him there. 
His Destiny 
Growing up in Newark, New Jersey, Goldberg watched as his father, Hy, was named the state's sportswriter of the year five different times. His father worked for the Newark Evening News for 40-plus years. Those years set the tone for Goldberg.
Each spring, Hank would attend the Yankees spring training in Florida. He eventually became a team batboy and developed what would become a lifelong friendship with Joe DiMaggio. After a short stint at Duke University, Goldberg eventually graduated from New York University. 
Life in South Florida
In 1966, Goldberg moved to Miami where he worked for the Miami Dolphins in advertising and public relations. It's here where Goldberg's career took off. Another legend, Jimmy "the Greek" Snyder hired Goldberg to be his ghostwriter in the mid-1970s. 
Goldberg became the color commentator for the Dolphins in 1978. Five years later, he was a sports commentator on WTVJ where he picked up his nickname. When he argued with his co-host, Goldberg would bang a gavel on his desk. "The Hammer" and "Hammerin' Hank" would stick with him throughout his career. 
ESPN
In 1993, Goldberg joined ESPN just as ESPN2 and ESPN Radio were being launched. He appeared on the weekly NFL Countdown where he would provide handicapping analysis for NFL games. It is here where Goldberg really made a name for himself. In 15 of the 17 seasons he served at ESPN predicting NFL games, he finished with a record above .500. 
With the rise of sports betting in the U.S. as a result of the repeal of the Professional and Amateur Sports Protection Act (PASPA), ESPN started its sports betting show, the Daily Wager. Goldberg was a frequent contributor to the show. 
The Stories
Like anyone who has had the fortunate opportunity to grace the Earth for over 80 years, there are plenty of stories. Goldberg often appeared on the Rich Eisen Show via phone. He told a story once about his former boss, Jimmy the Greek aka Jimmy Snyder.
Snyder left CBS in 1988, but before he did there was the well-documented fight that he got into with Brent Musburger. Goldberg sat ringside at a Manhattan bar called Peartrees. Also there was Musburger's brother Todd. Goldberg remembers Todd saying to Snyder, "Go ahead, Jimmy, do it like you used to when you were a gangster." He said that as Snyder appeared to be moving to grab a liquor bottle and use it as a weapon. Goldberg wound up calling a cab for Snyder ending the fight.
While working with Snyder in the 1970s, Goldberg and his boss would meet with then-New York Jets defensive coordinator Walt Michaels every Friday night. They would meet at the Dewey Wong Chinese restaurant in Manhattan and gain valuable insight on each week's NFL games. 
Goldberg's affinity for horse racing developed at an early age. At age 18 in the summer of 1958, Hank went to Monmouth Park in Oceanport, New Jersey, where he placed his first bet. He hit the daily double and won $450 (about $4,580 today). 
One of his biggest scores came in 2004. Goldberg had his annual dinner with trainer Nick Zito before the 2004 Belmont Stakes. Zito said he had a horse – Birdstone – that he had been training hard and no one knew about it. Goldberg included Birdstone – 36-1 – in his exacta, trifecta, superfecta, daily double, and Pick 4 bets. He won $24,000.
In addition to DiMaggio, Goldberg could call Don Shula and Al Davis close friends. He dated Katie Couric, served in the U.S. Army Reserve, and lived a life in the sports world worth celebrating.