Trump Now Heavy Favorite to be Next President
July 25, 2022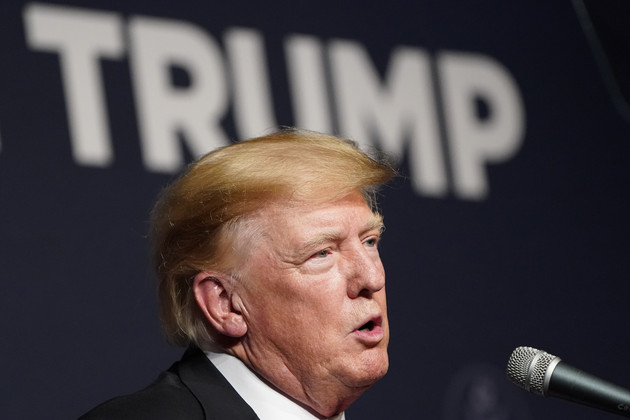 Donald Trump, perhaps the most controversial president in American history, is now favored to be the next President of the United States by a margin of 2/1. A lot of factors went into making the odds the way they are. The sportsbook considers polling numbers to be one of the most important factors when issuing odds.
The polls have been very bad for the current admin who can't seem to get out of their own way. According to Reuters, not exactly the bastion of fair-and-balanced coverage, the American public thinks Biden is doing a poor job. They currently disapprove to the tune of 59% vs the 39% that actually approve.
Once a sportsbook issues odds on the event, the public will then wager their hard-earned money on who they think will win. This also helps curate the current odds which you see before you today.
The fact that Trump is 2/1 odds favorite over the next person on this list (Biden) and he hasn't even declared that he is running yet, really says something. Apparently, the American public is ready for a change and may now be thinking that life under the previous administration wasn't so bad after all.
Recently Trump hinted that he may not announce his intentions until after the mid-term elections. (Note: We hate linking to Newsweek as they are a garbage news outlet, but they explain exactly what is going on in this particular instance.)
A real problem for Trump may be the young governor from Florida, Ron DeSantis. Governor DeSantis has really seemed to capture the hearts of many Republicans looking for a more reserved candidate that holds conservative values. The 43 year old has the credentials to back up his run as well. He is a Yale and Harvard law grad as well as a former member of the Navy's JAG Corps. He is 3rd on the  betting odds list you can find below and may be a great underdog bet. Afterall, Trump is 76 years old and the American public may be ready to move past "boomers" at this point in time.
An interesting note: Gavin Newsom, California's governor who has been vying for the next Democrat bid and also has been in a public battle with Florida's Ron DeSantis, is #21 overall on the odds list (+1000). Interestingly, his odds were twice as long heading into this past weekend (+2000) but some fairly heavy action came in on Newsome and cut his odds in half.
2024 Odds to be President
| NEXT PRESIDENT | MONEYLINE |
| --- | --- |
| Donald Trump | +225 |
| Joe Biden | +475 |
| Ron DeSantis | +550 |
| Kamala Harris | +1000 |
| Mike Pence | +1800 |
| Nikki Haley | +2000 |
| Pete Buttigieg | +2200 |
| Michelle Obama | +2200 |
| Elizabeth Warren | +3300 |
| Mike Flynn | +5000 |
| Kevin McCarthy | +5000 |
| Mike Pompeo | +5000 |
| Alexandria Ocasio-Cortez | +6600 |
| Ted Cruz | +6600 |
| Mitt Romney | +6600 |
| Ben Carson | +8000 |
| Tulsi Gabbard | +8000 |
| Mark Cuban | +8000 |
| Tom Cotton | +8000 |
| Gavin Newsom | +1000 |
| Stacey Abrams | +10000 |
| Cory Booker | +10000 |
| Al Gore | +10000 |
| Marco Rubio | +10000 |
| Ivanka Trump | +10000 |
| Chris Christie | +12500 |
| Paul Ryan | +12500 |
| Tammy Duckworth | +12500 |