The Worst QBs in the NFL in 2022
August 17, 2022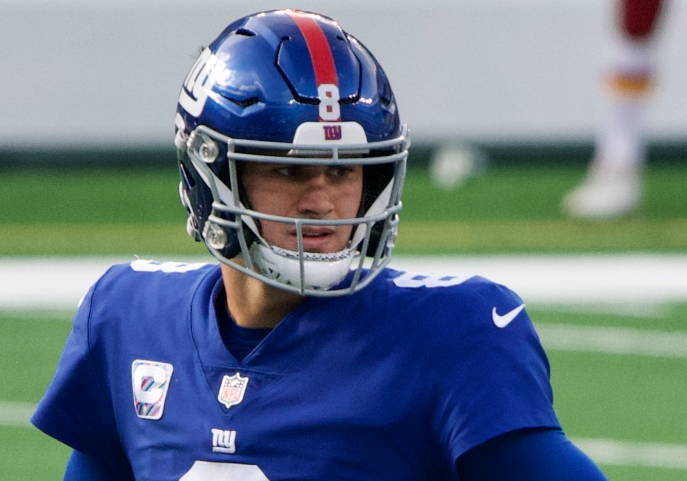 NFL fans, and sports fans in general, are always interested in the best. Who's the best team? Who's the best player? In the NFL, fans are often intrigued by the best quarterback. Aaron Rodgers has won consecutive MVP awards. Tom Brady is considered to be the best of all time.
But, what about the worst? If there is a best, there has to be a worst, right? Based on their previous performance heading into the new season, here's a look at the race for the worst quarterback in the NFL in 2022.
Tua Tagovailoa – Miami
Joe Burrow played in the Super Bowl last year. Justin Herbert of the Chargers is expected to contend for a Super Bowl this year. Tagovailoa was in the same draft class and hasn't really done anything worthy of a top-5 draft pick.
He will have a new offense and some new playmakers – Tyreek Hill for one – this season. He might be better than his 49.7 QB rating of last year, but don't expect Tua to be good enough to remove himself from the "worst" category in 2022.
Daniel Jones – NY Giants
Danny Dimes? Meh, Jones throws too many pesos. Sure, he has had to play through two different coaches and schemes, but is he really going to get that much better in 2022? The Giants offensive line needs work. Saquon Barkley needs to stay healthy. The receivers are a group of no-names.
Jones threw for 2,428 yards and 10 touchdowns last year. His QB rating? 41.5. Those are not the numbers of a quarterback drafted No. 6 in 2019, but they will put you in the running for the worst quarterback in the NFL.
Drew Lock – Seattle
If the worst quarterback in the league was simply a matter of QB rating, Lock would have it wrapped up. In Denver last season, Lock threw for 787 yards and finished with a QB rating of 23.4. He couldn't beat out Teddy Bridgewater for the starting job with the Broncos. This preseason, he's having a difficult time beating out Geno Smith in Seattle.
Carson Wentz – Washington
When you look at Wentz's numbers in 2021, it really doesn't look all that bad. He threw for 3,563 yards and 27 touchdowns. He only threw seven picks and his QB rating of 54.7 tied him with Russell Wilson. So, how is he one of the worst quarterbacks in the NFL?
When it mattered most last season, Wentz flopped. In Week 17 with a playoff berth on the line, Wentz choked and the Colts lost to the Raiders at home. Indy went on to lose to Jacksonville in the season finale. Wentz got shipped off to Washington as a result.
Justin Fields – Chicago
Rookie quarterbacks struggle in the NFL. The Bears offense was awful in 2021 mainly because Fields was so bad. His 26.4 QB rating was the worst in the league among quarterbacks with at least 12 starts. Fields threw 10 interceptions compared to just seven touchdowns and Chicago scored just 18.3 points per game. 
Like Jones in New York, Fields will have a new coach and a new offensive system. Without any top flight wide receivers, it's hard to see how Fields will be that much better in 2022.