Potential Replacements for Scott Frost at Nebraska – with Betting Odds
September 13, 2022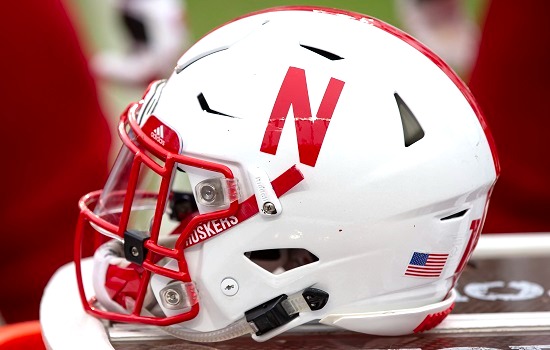 It was 2003. Nebraska had suffered through a 7-7 season the year before and head coach Frank Solich righted the ship and went 9-3 in the regular season. The Nebraska faithful had had enough. They fired Solich – who went on to become Ohio University's all-time winningest coach – and the Cornhuskers program has never been the same. 
There was Bill Callahan. 27-22. Then came Bo Pelini (click to see coaching record), who had served as the interim head coach for the bowl game in 2003. Pelini went 9-4, 10-4, and 10-4 and somehow that wasn't good enough either. Mike Riley was next. Awful. 19-29 and two losing seasons out of three.
Then, prodigal son Scott Frost was going to save the program. Having led UCF to a perfect 13-0 season, Frost was welcomed home. He was a native Nebraskan who had led his Huskers to a national championship in the '90s. After four years plus, Frost proved that he was not the answer. 16-31 total. Nebraska started this season 1-2. The win was a squeaker over FCS North Dakota. Last week's loss to Georgia Southern, which not all that long ago was an FCS program itself, sealed the deal.
Now, Nebraska has a huge decision to make. Who will take over this once-storied program and have the best shot at bringing it back into the national spotlight?
The Favorite
As with every head coaching job at a big program like Nebraska, the names have been popping up all over the place. The one that popped up first and the one that has been installed as the overall betting favorite is Matt Campbell.
Campbell is the head coach at Iowa State, which is off to a 2-0 start this season after beating rival Iowa 10-7 last week. Campbell has built winners at both Toledo and Iowa State. He took over at the end of the 2011 season at Toledo and went 35-15 before moving on to Ames in 2016. After a 3-9 initial campaign, the Cyclones have enjoyed five straight winning seasons and one trip to the Big 12 championship game.
With a strong defense and an offense rooted in a powerful running game, Campbell would be a good fit at Nebraska. That's why he is the betting favorite at sportsbooks at +400 to be the next head coach in Lincoln.
Mickey Joseph
Joseph is next on the board at +450. He is now the interim head coach at Nebraska. He had served as the assistant head coach and wide receiver coach at LSU prior to coming to Nebraska. Joseph has developed some serious talent over the years. The question will be whether or not he can lead the Huskers program. 
Joseph was a head coach at Langston University (NAIA) from 2011 to 2012. In two seasons, he went 13-7 and won a conference title in 2011. He will have the rest of the season to perform his audition for the job.
Mark Stoops
The current head coach at Kentucky, Stoops has built a solid program at the school best known for its basketball program. The Wildcats went 10-3 last year and lost two games – Mississippi State and Tennessee – they probably shouldn't have.
Like Campbell, Stoops hangs his hat on tough defense and running the football. He has done well in recruiting and his Midwestern upbringing would fit in nicely at Nebraska. Plus, Stoops would have a greater chance of winning conference championships and potentially earning College Football Playoff berths as a member of the Big Ten West Division. Stoops is listed at +500 at top rated sportsbooks.
Best of the Rest
Former Penn State head coach and New England Patriots offensive coordinator Bill O'Brien's name has been mentioned. O'Brien is now working for Nick Saban at Alabama. O'Brien is given +700 odds, but if he takes a head coaching job it would likely be in the NFL.
Wake Forest's Dave Clawson (+900) has done a great job of winning at a school where it is extremely hard to win. Wisconsin defensive coordinator Jim Leonhard (+900) is another Midwestern guy with the right values to fit at Nebraska. Lance Liepold (+1000) is making some progress at Kansas and Urban Meyer's (+1100) name has been mentioned as well. Nebraska probably doesn't want to deal with the drama surrounding the former Ohio State coach, but Meyer has proven he can win at the college level.
We think Nebraska can still achieve the predicted 7-5 record we laid down on paper 7 weeks ago. They have the talent. Maybe they just need to be coached up some.