2022 Nebraska Football Preview
July 26, 2022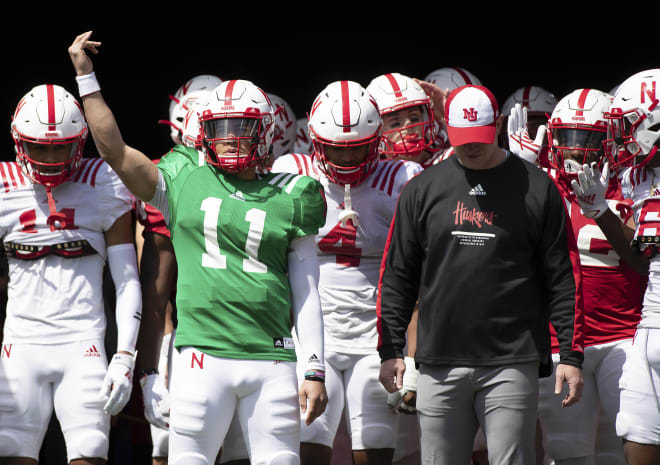 The purpose of these articles to take a look at each team, who they have coming back, and how their schedule stacks up. We then take a look at the win total over-under and decide if there is an angle to bet. Today we look at the Nebraska Cornhuskers for the year 2022.
Coaching
Its make-or-break for head coach Scott Frost. You will hear that a lot this year when people talk about Nebraska. That is because Frost's tenure has been pretty bad thus far. He was brought back as the savior of Nebraska football after having taken his UCF team to an undefeated mark. Frost was a national championship winner as a player at Nebraska back in the 90's, something that has bought him a lot of wiggle room. But that room is running out.
Players
QB is the most important position in football. The Huskers were lucky enough to get a solid transfer after their much-maligned former QB Adrian Martinez transferred away. The Huskers now have Casey Thompson, former Texas QB who can run and shoot. He enters this season with a total of 2422 yards passing, 30 TD's and just 9 Int's. See his full stat sheet here
Nebraska has a couple of decent receivers coming back in Trey Palmer and Omar Manning. They combined for 5 receiving TD's last season. RB Rahmir Johnson will start in the backfield. He had 495 yards and 4 TD's last year.
Overall, the offense looks decent. Its not by any means a juggernaut. They will need to hit on all cylinders from the jump to have a great season.
The defense looks pretty good. They are mostly underclassmen though so they lose something in the experience department. Look for JR linebacker Luke Reimer to have a solid season once again.
Nebraska Football 2022 Schedule
Week 0, Aug. 27 vs. Northwestern – Nebraska is favored by 12.5 points and should be able to secure the win.
Week 1, Sept. 3 vs. North Dakota – These two haven't played since 1961. N. Dakota will be outmatched in this one.
Week 2, Sept. 10 vs. Georgia Southern – This is the very first meeting between these two. The Huskers should have no problem dispatching an inferior opponent.
Week 3, Sept. 17 vs. Oklahoma – Getting Oklahoma at home will be to Nebraska's advantage but the Sooners will be too much for them. Expect the Sooners to win by a couple scores.
Week 4, Sept. 24 Idle
Week 5, Oct. 1 vs. Indiana – Indiana beat Nebraska last time they met three years ago but that won't happen again this time. Look for a convincing win against the Hoosiers.
Week 6, Oct. 8 at Rutgers – The Scarlet Knights were just 5-8 last year. Though they may make this one closer than Nebraska would like it to be, the Huskers will pull out the win in the end.
Week 7, Oct. 15 at Purdue – Purdue is a thorn in the Huskers' side lately. This will be a tough game. The Boilermakers have a good QB coming back and were 9-4 last season. Either team could win this game.
Week 8, Oct. 22 Idle
Week 9, Oct. 29 vs. Illinois – Illinois won this matchup last year. Now its time for Nebraska to exact some revenge at home. Huskers get the win.
Week 10, Nov. 5 vs. Minnesota – Minnesota won this game last year by one score and again it is time for Nebraska to exact some revenge. The Huskers may be slight favorites in this one.
Week 11, Nov. 12 at Michigan – At Ann Arbor is a tough place to play. The Huskers will give it all they got but should fall short of getting a win. Michigan at home with the returning players they have will be just a little too much.
Week 12, Nov. 19 vs. Wisconsin – Wisconsin is always tough. This season will be no different. The Huskers again lost a close one last year to this team. At home they will be looking to deal the Badgers the upset. It may happen.
Week 13, Nov. 25 at Iowa – Iowa won this one last year by a TD. But Nebraska leads the series 29-20-3. I am not saying the Huskers will win this game. But they can win this game. Depending how they play all season leading up to this game will decide how they play it. If they are playing well and only suffer a few losses they will go to Iowa and win. If they are downtrodden and licking their wounds they will lose and Frost will probably be fired shortly after.
Conclusion
On the list of over-unders for college football team wins, Nebraska is listed at 7.5 games. This is a tough number to bet because Nebraska could just as easily win 8 games as they could 7. It would be splitting hairs for us to have to pick on which side of 7.5 games to bet so we would just leave this one alone.
Their national championship odds are currently set at +20000 at BetUS.com – You can bet them now and lock them in if you think this is their Cinderella year. Think about it, $100 could win your 20 grand! That's quite the payout.