MyBookie Upgrade and Updated Review
September 16, 2022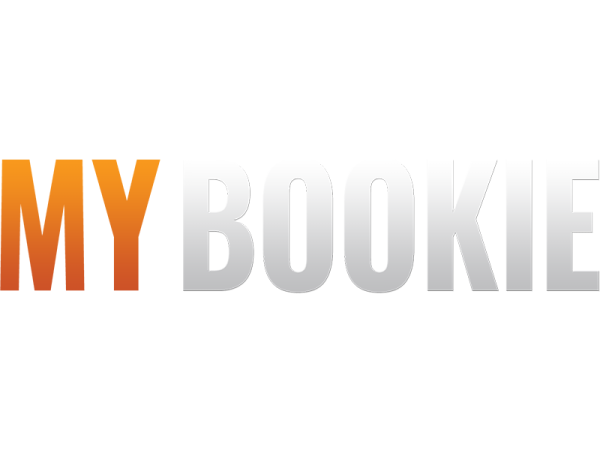 Since their inception in 2014 MyBookie.ag has been a force in the sports betting world. Launching a new sportsbook in an already well-established market takes guts and know-how. Many sportsbooks will get in over their head and commit sportsbook sins like slow pays, unresponsive customer service, and sever limiting of players.
So it was pretty amazing how fast MB got up and running and never faltered. We initiated them at C rating way back then when they were just beginning. They were elevated to B rating not long after. They have remained an A or B rating from that point on. Player feedback is good and we simply don't receive any complaints about them. That's why MyBookie.ag has been upgraded from B+ to A+ today.
What Does MyBookie Do Well?
Every sportsbook needs to do certain things very well to survive. Many carve out a niche for themselves. Some offer huge bonuses while other offer rebate programs. So what are MyBookie's strengths?
MyBookie is mainly known for two things:
Fast Payout
Great Contests
These are great things to be known for and if you enjoy playing in pools or season long handicapping contests MyBookie.ag is probably the right operation for you.
MyBookie In Depth
Established: 2014
Country: Curaçao, Netherlands Antilles
Live Chat: Yes
Live Betting: Yes
Casino games: Yes
Mobile-Friendly: Yes
Customer Service: 24/7
Primary Markets:
UNITED STATES
CANADA
GERMANY
NORWAY
NEW ZEALAND
PUERTO RICO
PORTUGAL
Secondary Markets:
ARGENTINA
BOSNIA AND HERZEGOVINA
BARBADOS
BELIZE
BOLIVIA
BRAZIL
BAHAMAS
CHILE
CZECH REPUBLIC
ECUADOR
GREENLAND
GREECE
GUATEMALA
HONG KONG
HONDURAS
CROATIA
ICELAND
JAMAICA
MONACO
MEXICO
NIGERIA
NICARAGUA
PANAMA
PERU
PHILIPPINES
PARAGUAY
SWEDEN
SINGAPORE
SLOVENIA
SLOVAKIA
EL SALVADOR
UKRAINE
URUGUAY
VENEZUELA
VIRGIN ISLANDS, BRITISH
VIRGIN ISLANDS, U.S.
SOUTH AFRICA
MyBookie Prohibited Countries
Afghanistan, Albania, Algeria, Anguilla, Antigua And Barbuda, Armenia, Aruba, Australia, Austria, Azerbaijan, Bahrain, Bangladesh, Belarus, Belgium, Bhutan, Bonaire, Sint Eustatius And Saba, Bouvet Island, Brunei Darussalam, Bulgaria, Burkina Faso, Burundi, Cambodia, Cayman Islands, Central African Republic, China, Comoros, Congo, Costa Rica, Cuba, Curaçao, Cyprus, Denmark, Djibouti, Dominican Republic, Eritrea, Estonia, Ethiopia, Fiji, Finland, France, French Guiana, French Polynesia, French Southern Territories, Gambia, Gibraltar, Guadeloupe, Guernsey, Greece, Guinea-Bissau, Holy See (Vatican City State), Hungary, India, Indonesia, Iran, Iraq, Ireland, Isle Of Man, Israel, Jersey, Kazakhstan, Kyrgyzstan, Latvia, Lebanon, Liberia, Libya, Maldives, Mali, Malta, Martinique, Mauritania, Mauritius, Mayotte, Montenegro, Montserrat, Morocco, Nauru, Nepal, Netherlands, New Caledonia, Niger, North Korea, Oman, Pakistan, Palestine, Papua New Guinea, Pitcairn, Poland, Réunion, Romania, Russian Federation, Rwanda, Saint Helena, Ascension And Tristan Da Cunha, St. Martin (French Part), Saint Pierre And Miquelon, Sao Tome and Principe, Saudi Arabia, Serbia, Seychelles, Sierra Leone, Somalia, South Korea, South Sudan, Spain, Sudan, Svalbard And Jan Mayen, Syrian Arab Republic, Tajikistan, Turkey, Turkmenistan, Tuvalu, United Kingdom, Uganda, Ukraine, United Arab Emirates, Uzbekistan, Vanuatu, Vietnam, Wallis And Futuna, Yemen.