Reduced Juice Special from YouWager
October 10, 2022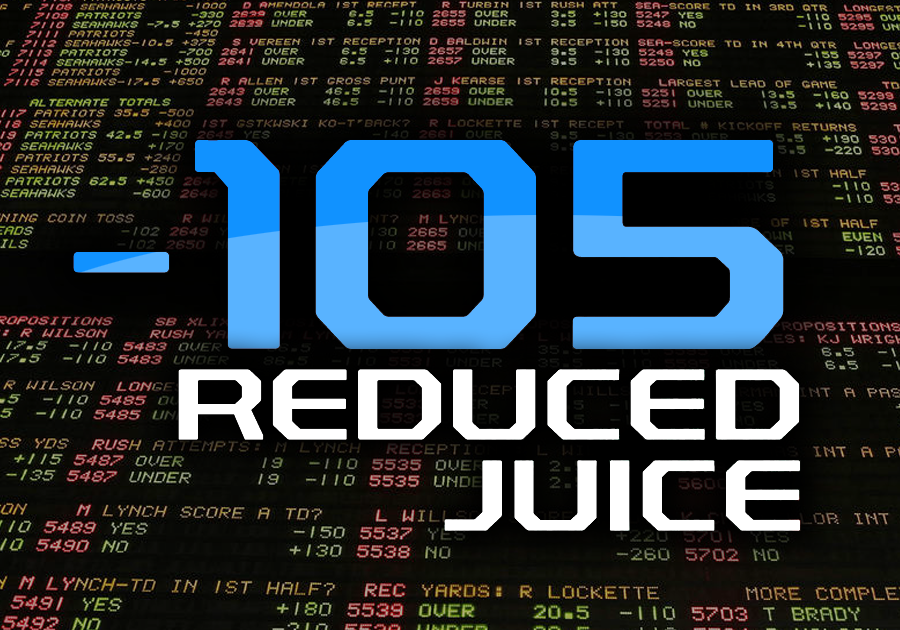 When betting sports you will almost always pay at least some vig. This is the built-in fee which allows sportsbooks to guarantee that they will make profit when the action is balanced.
There are two types of giveaways which sportsbook use to attract new clients. The first type of giveaway is on the frontend in the form of a deposit bonus. This bonus can either be in cash or free play form.
Another way sportsbooks sacrifice their profits to attract new clients is by offered reduce vig or "reduced juice". The standard vig is 20 cents or -110, meaning you risk $110 to win $100. Some books will offer -108 full time for NFL. Other books will offer as low as -105 but only during specific windows of time.
YouWager.lv is offering -105 reduced juice on NFL and NCAA football on Fridays. The terms are as follows:
Every Friday Night, during NFL Regular Season between the hours 9 PM and 6 AM (EST), NFL and NCAA Football wagers may be placed at -105 juice instead of the standard -110.
Fine print:
RULES
 -105 Juice is only offered during the NFL regular season on regular season NFL and NCAA Football games.
-105 Juice is only available on bets placed between 9 PM and 6 AM (Eastern Time) on Friday.
During the 5% Juice Special the standard 20 cent line goes to a 10-cent line.
Depending on the game and line in question the juice discount may not take the line to -105.