Odds on the Next Arm Candy for Brady, Gisele
October 14, 2022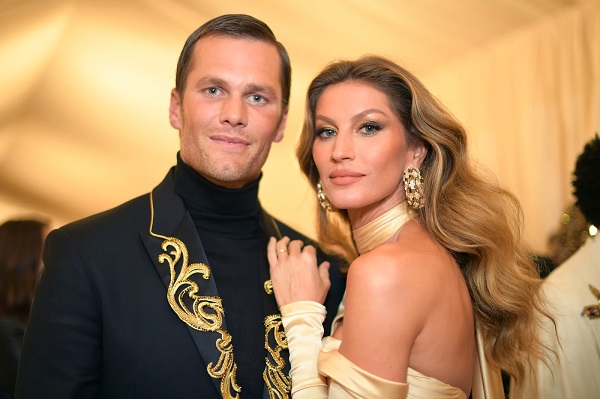 All good things must come to an end. At least that's what they say. Following a rift in their marriage, longtime celebrity couple Gisele Bundchen and Tom Brady are rumored to have contacted divorce attorneys.
With the news, sportsbooks are giving next boyfriend and girlfriend odds for both Tom and Gisele. There are some very interesting names at the top of each list. The divorce is nowhere near final, but what are the chances that each ends up with someone new on their arm in the near futures? 
Here's a look at the betting board as the NFL's power couple explores the possibilities of their union…or impending disunion. After 13 years of marriage, it appears that Brady's decision to continue playing this season was the impetus for the split.
Gisele's Favorites
Well, they're not necessarily her favorites, but they are the favorites on the betting board. Actor Bradley Cooper is the overall favorite at +800. The dude is a straight up stud. One problem. He's dating Huma Abedin. The pair has not publicly acknowledged their couple status, but reports are that they are together.
That could clear the way for funny man Pete Davidson (I don't think he is funny. I think he sucks). The former SNL star is given +900 odds here. The guy somehow manages to pull in the women. He has dated Ariana Grande, Kate Beckinsale, and, most recently, Kim Kardashian. 
Maybe Leo?
Before Gisele got together with Brady, she dated actors Josh Hartnett and Leonardo DiCaprio. Hartnett is not on the board, but Leo? 
Hey, crazier things have happened. Leo is listed at +1500 to rekindle the romance with Bundchen. He's got some serious competition though. The massive, brooding, and very ripped Jason Mamoa checks in at +1000. Mamoa split from wife Lisa Bonet and has been casually dating Eiza Gonzalez. 
If not Mamoa, what about the carved-from-stone Brad Pitt? It doesn't appear the 58-year-old Pitt has a significant other at the moment. He's listed at +1100 to become Gisele's latest squeeze.
The Surprise
So, Gisele might want to make a statement. How's Cristiano Ronaldo? The world's greatest soccer player and world's No. 2 wealthiest athlete – Floyd Mayweather Jr. comes in at No. 1 – would create one of the world's ultimate power couples. Ronaldo has dated other famous models like Irina Shayk, but the problem there would be Ronaldo's schedule is probably more hectic than Brady's.
Brady & Swift
Speaking of Brady, topping the list of favorites to become his next girlfriend is singer Taylor Swift. She has a knack for dating some studs – Jake Gyllenhaal, Zac Efron, and John Mayer, to name a few. She also likes to write songs about her men. At +1400, a little diddy about Tom and Taylor would be pretty wild. 
Brady Likes Brazilians
Brady might have a thing for Brazilians. If not Gisele, then maybe Adriana Lima. She is 41 years old and smoking hot. She's No. 2 on the betting board at +1600, but she just gave birth to her third child. It was the first one with her new lover Andre Lemmers…whoever he is.
Keeping Up with Kim or Jen
It looks like Kim Kardashian wasn't Pete Davidson's type. Bettors might like Kim at +2500 to be Brady's type. Somewhere, she mentioned she might want to date a lawyer or doctor. What about a seven-time Super Bowl winner? 
Who doesn't love Jennifer Aniston? She is a little bit older than Tom at 53, but if you saw her in "We're the Millers" she's definitely still got it. Like Kim, Jen is given +2500 odds to hook up with Brady.
Have You Heard?
This is just classic. Remember Amber Heard and the whole Johnny Depp thing? I think oddsmakers are just having some fun here, but hey, we can too. Maybe Brady is into the whole "dump in your bed" thing. Heard is listed at +10000, but Tom and this psycho? Hard to picture.
What's definitely not hard to picture…or simply look at…is Zach Wilson's mom. Yep, Lisa Wilson made the board at +50000. Sorry, but she's been happily married for 25 years. However…keep your friends close and your enemies closer?