Developing Your NBA Betting Skills
October 29, 2022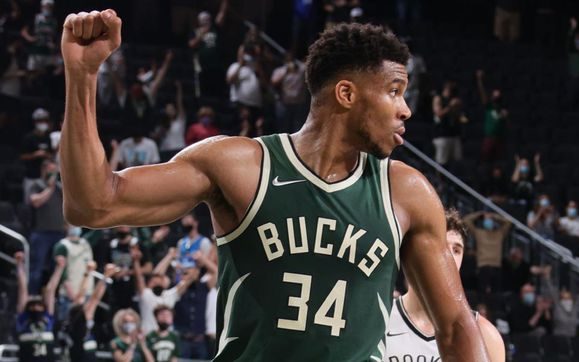 The majority of veteran gamblers would tell you that of all the major sports, wagering on NBA point spreads is the easiest. Despite the league's current propensity for sitting elite players, a strong handicapping approach can yield significant results. All you have to do is be aware of what to look for and utilize the appropriate tools.
Choosing sides based on the same information as everyone else is unlikely to result in much success. Bettors should focus on the oddsmakers since they are the ones that set the lines. Understanding the goal of the oddsmakers is a key as well. They are seeking to generate an equal amount of action on both sides of a wager. The bookmaker ultimately wants, say, $100 on both sides of a wager. The bookmaker keeps his promised juice in addition to the $100 on the losing side when everything is said and done.
One technique to improve one's NBA betting abilities is to read what is happening on both sides of a wager.
NBA Handicapping Techniques
NBA bettors fall into one of two categories. One group examines historical data in an effort to spot trends or approaches supported by prior performance. The other group uses raw data to make the same attempt to predict future outcomes. There is occasionally a crossover between these two groups. Understanding both will help to refine your NBA betting skills.
Analyzing Trends
 As previously noted, combining the two strategies can benefit bettors. However, it is crucial to keep in mind that gamblers must consider how a team or player has performed recently.
Only with the appropriate information is it possible to analyze recent statistics or historical trends. There are numerous sites online where you may find such information.
To find any form of pattern between teams, the trend handicapper can look back one, two, or even ten years. Eventually, he has to take into account a team's most recent statistics and performance. For instance, knowing the NBA's most dangerous shooters might be beneficial.
People who don't have the time or energy to do more research can benefit greatly from using trends as part of the handicapping process. The work has already been done and is readily available for free online or for a nominal cost to bettors.
Handicapping Based on Statistics
Because there is so much information available, bettors can keep honing their NBA betting techniques and developing their own lines for games. Even if your stats are the same as everyone else's, you at least have a place to start.
After that, you may start putting point values on things like injuries, rest, being at home versus being away, and more. You'll eventually develop year-to-date statistics that you can utilize for the duration of a complete season. You will become more adept at identifying value as your NBA betting skills advance. 
Why Bettors Lose
The first step to developing your NBA betting skills is realizing what you might be doing wrong. Let's look at some of the reasons why bettors frequently lose so you can identify your own particular betting comfort zone.
Too frequently, the general public who bets overestimates the value of home-court advantage. NBA clubs typically win at home 63 percent of the time. Although that's great, it still means that road teams win 37% of the time. That doesn't mean you ignore home-court advantage, but you might not want to weight it as heavily when placing a bet.
Not getting the best number is another cause of failure. Most often, bettors just don't take the time – or have the time – to shop around and get the best number. Finding the best line at online sportsbooks is one of the simplest NBA betting skills to master.
Get Better at NBA Betting
NBA seasons are long. Sometimes there are ten or more games on a given day. Some gamblers feel the need to wager on an excessive number of games. Choose your top games. You might not choose any games some days since you don't think they offer much. Additionally, there are times in the season when it is slow. You might choose to bet on a few more games if your winning % is quite high. Some gamblers don't bet on enough games.
Keep the exotic bets to a minimum. Teasers and parlays are comparable to junk food in a diet. Eat too much junk food and your health will decline. Eating fast food occasionally is acceptable. Just don't go overboard. It's the same for parlays and teasers.
Money Management
One area where many bettors fail is money management. Set your bankroll and wager between 1 and 5 percent. Your max bet – one you are most confident in – is 5 percent of your bankroll, no more. Never chase losses. Too many bettors want to bet more to make for losses. Fight the urge to do so and stick to your money management plan. Your bankroll will thank you.