2023 World Series Odds – Dodgers Not Astros are Favored
November 6, 2022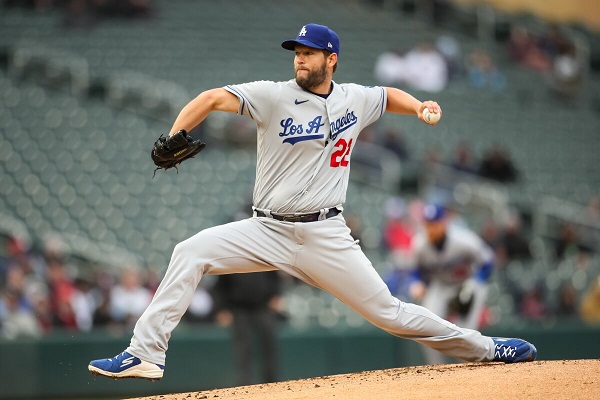 The 2022 MLB World Series corpse isn't even cold yet and here we are talking about the 2023 series. Such is life in the sports betting business. It's never too soon to take a look at how oddsmakers are viewing the upcoming season. Sure, there are off-season deals which have yet to be made but these odds are based on information available right now and are subject to change over time.
The Dodgers keep getting top billing in the offseason simply based on the amount of talent in which they posses. It surely is not based on actual performance. They only managed to win one World Series with the current edition of the team and age and time are not on their side. Kershaw is throwing more junk than he used to in order to make up for lost velocity. At what point does he say he has had enough?
Naturally the Astros are number 2 on the list. They too are packed with talent and will be making another run at the title in 2023. Modestly surprising is the fact that the Braves are listed over the Yankees to win it all next year. This is because the Braves are reloading with youth and the Yankees are getting older and have yet to make any earth-shattering deals for the 2023 lineup.
2023 World Series Odds
odds can be found at BetUS.com
| Team | Odds |
| --- | --- |
| Los Angeles Dodgers | +450 |
| Houston Astros | +550 |
| Atlanta Braves | +800 |
| New York Yankees | +900 |
| Toronto Blue Jays | +900 |
| New York Mets | +1000 |
| Philadelphia Phillies | +1200 |
| San Diego Padres | +1400 |
| Chicago White Sox | +1400 |
| St. Louis Cardinals | +1600 |
| Seattle Mariners | +2000 |
| Milwaukee Brewers | +2000 |
| Tampa Bay Rays | +2200 |
| Boston Red Sox | +2500 |
| San Francisco Giants | +2500 |
| Los Angeles Angels | +3000 |
| Minnesota Twins | +3500 |
| Cleveland Guardians | +3500 |
| Baltimore Orioles | +3500 |
| Miami Marlins | +4500 |
| Detroit Tigers | +5000 |
| Texas Rangers | +5000 |
| Chicago Cubs | +5000 |
| Kansas City Royals | +6600 |
| Arizona Diamondbacks | +7500 |
| Colorado Rockies | +8000 |
| Cincinnati Reds | +9000 |
| Pittsburgh Pirates | +9000 |
| Oakland Athletics | +10000 |
| Washington Nationals | +10000 |