You Want to Deposit at Your Favorite Sportsbook But You Still Have Old Rollover
December 3, 2022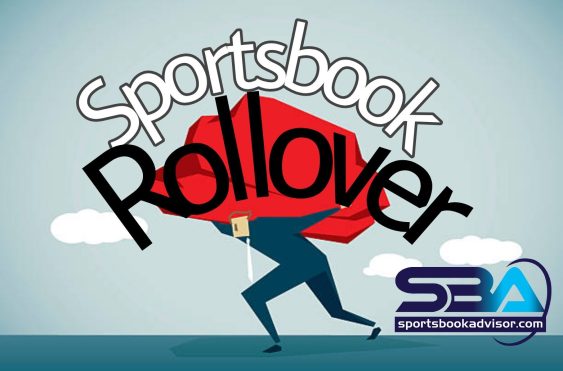 This is something that most online sports bettors will run into at some point. You took a great bonus offer last year that required a large rollover. You made it halfway through, or maybe not even that far, to achieving your rollover then you went bust. All funds lost. Now you want to redeposit but you are staring at the remaining rollover and it just seems insurmountable. What to do?
Don't worry. We have some answers for you based on our 20+ years in the online sports betting industry. These tips should help you get going again and ready for the weekend action. We'll start with the best option first.
Option #1 – Ask For a Fresh Start
This option doesn't always work but it has been know to work. Before you deposit another dime, simply contact customer service of your favorite book via chat or on the phone and plainly tell them what you want done. Something like "I want to deposit again but I still have an old rollover. Can you reset that for me?". This is a trick which has worked for own employees and there is no reason it shouldn't work for you as well. After all, sportsbooks want the action and if they don't reset it for you simply move on to option #2.
Options #2 – Search for an Equally Great Sportsbook
We know you like your book. You have been there for years and they have been good to you. But if you use our sportsbook rating chart to find another high quality outfit, we assure you that you won't be disappointed. And we put our actions where our mouth is. If you have any problem with a sportsbook rated A – B with us, we will reach out to that sportsbook on your behalf and make every effort to see that the problem is resolved satisfactorily.
Option #3 – Use Another Sportsbook to Work Through Your Rollover
This one is a bit messier than the other two. But if you have another sportsbook account with equal funding you can simply place a bet there and bet the opposite at your favorite book. You can work through your rollover in this manner. The problem with this is that you will lose the vig. The other problem is you have to muddle your way through betting opposites which can take a few days.
Conclusion
In the end, we all want to play where we feel most comfortable and most welcomed. That is the purpose behind this article, to help you stay where you like being and not be held captive by some old rollover.