A History of Heisman Underdog Winners
December 8, 2022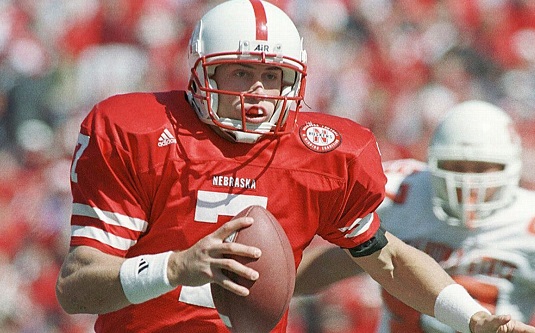 The 2022 Heisman Trophy will be awarded this Saturday, Dec. 10, at 8 p.m. ET. The Heisman Trophy Trust will announce the winner from among the four finalists – all quarterbacks. That shouldn't surprise anyone as 18 of the last 22 Heisman winners have all been quarterbacks.
This season's final four includes TCU's Max Duggan, Ohio State's C.J. Stroud, Georgia's Stetson Bennett, and Caleb Williams of USC. Heading into the 2022 season, it was Stroud that was the overall betting favorite. Tennessee's Hendon Hooker, who had an amazing season, overtook Stroud at one point this season. Unfortunately, Hooker wound up injured and didn't finish the year. 
Stroud's march to the trophy hit a snag when his Buckeyes were crushed by Michigan in the final game of the regular season. Now, of the final four, Stroud has the longest odds to win the award. Stroud is listed +4000 to win at the highest rated sportsbooks.
This year's Heisman race brings up memories of other races where there didn't seem to be a clear-cut favorite for most of a season. In the end, it was an underdog or an unexpected winner. Since 2000, there have been a handful of surprise winners.
2001: Eric Crouch, Nebraska
The Cornhuskers were still in dynasty mode at this point. Crouch ran the Huskers triple-option offense to perfection. However, Nebraska got smoked by Colorado late in the season and then took a solid whoopin' from Miami in the BCS national championship game. That game came after Crouch won the Heisman defeating Florida QB Rex Grossman and Miami QB Ken Dorsey. 
2009: Mark Ingram, Alabama
In 2009, Texas QB Colt McCoy was the odds-on favorite to capture the Heisman. His Longhorns won the Big 12, but he threw three picks in a tight season-ending win over Nebraska. At the same time, Ingram collected 189 yards from scrimmage and three touchdowns in a win over Florida in the SEC title game. Ingram went on to win the award and a few weeks later his Crimson Tide beat McCoy's Longhorns for the national championship.
2011: Robert Griffin III, Baylor
Stanford QB Andrew Luck and Alabama RB Trent Richardson were the favorites to win the Heisman in 2011. When Alabama lost to LSU and Oregon beat Stanford, the Heisman picture started to blur. RGII and Baylor was just 4-3 at the time, but Griffin would lead the Bears to five straight wins, including one over fifth-ranked Oklahoma. In the process, Griffin threw for 1,623 yards, ran for 322 more, and totaled 19 touchdowns…in five games. That vaulted Griffin to the top of the Heisman heap and he pulled the upset.
2018: Kyler Murray, Oklahoma
Oklahoma QB Baker Mayfield had won the Heisman in 2017. Murray took over what was a juggernaut of an offense. Still, he was not a favorite to win the award in 2018. The favorite title belonged to Alabama QB Tua Tagovailoa. Unfortunately, Tua went 10-for-25 for 164 yards and two picks in the SEC title game. He ended up leaving the game after getting hurt. Murray's stats were outstanding and he led his Sooners to a revenge win over rival Texas. In that game, Murray threw for 379 yards, ran for 39, and threw three touchdown passes. It was enough for him to move past Tagovailoa and capture the 2018 Heisman Trophy:
2022: ???
Williams is the favorite heading into Saturday's ceremony. The USC quarterback, who followed his head coach Lincoln Riley from Oklahoma, threw for 4,075 yards this season. His 37 touchdowns led the nation and he threw only four interceptions all season. His Trojans had a shot at the Pac-12 championship and a berth in the College Football Playoff, but USC lost to Utah 47-24. Williams played well completing 28-of-41 passes for 363 yards and three touchdowns. He did throw a pick and he was sacked seven times in the loss. 
Williams is a -1600 betting favorite. Duggan (+1600) took over early in TCU's season and led the Horned Frogs to a 12-0 mark before losing last week in overtime to Kansas State in the Big 12 championship game. Bennett (+3000) is becoming a Georgia legend. He just led the Bulldogs to the SEC championship and a No. 1 seed in the upcoming CFP. Bet your picks now at these sportsbooks and use the promo codes.