Next CEO & Owner of Twitter Odds
December 20, 2022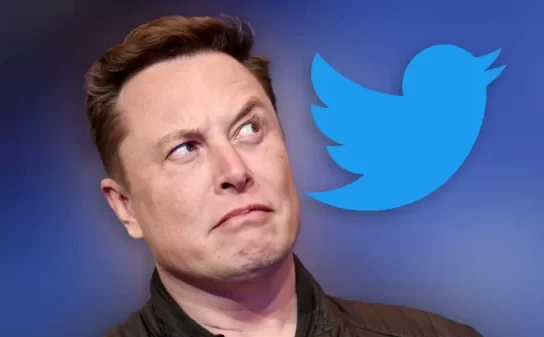 The Twitter drama continues as new CEO and Owner Elon Musk cleans house and cuts their workforce by 80+%. His single goal is to turn the behemoth social media company into one which generates profit instead of losses, something it has rarely ever done. That is because the previous board of directors and co-founder Jack Dorsey were fine with living off of and spending investor money without generating income. There is a new sheriff in town as they say.
Musk famously acquired the company after a legal battle in which he tried to back out of the deal, realizing he over-bid. The court made Mr. Musk follow through on his offer and investors finally made their money. Musk was left with a company which was operating in the red, had a horrific history of censorship and generally had a reputation as a destination for anonymous shit-posters. All that is changing.
Musk has slowly released back-end communications dating back before the previous election in which government agents manipulated information flow and had users suspended or banned. Some of these posters were high profile celebrities like James Woods and Billy Baldwin. It appears that the DNC and the Intelligence Community both used Twitter as an asset to get done what they wanted done.
Recently, Elon Musk posted a poll in which he asked users to vote as to whether he should remain as CEO of the company, something he didn't plan on doing for very long anyway considering he has bigger fish to fry in Tesla and SpaceX. The slight majority of the community voted that he should step down.
Should I step down as head of Twitter? I will abide by the results of this poll.

— Elon Musk (@elonmusk) December 18, 2022
So that brings us to our odds. Below you can find odds put out just 39 minutes ago from BetOnline.ag as to who the next CEO will be. They also threw in odds for who the next owner would be, something that is not likely to cash for a long time, so tying your money up in that wager is probably a waste.
Next Twitter CEO                     
David Sacks                     3-1
Sriram Krishnan             4-1
Lex Fridman                    4-1
Jason Calacanis              5-1
Kayvon Beykpour          6-1
Kevin Systrom                8-1
Alexis Ohanian             12-1
Keith Coleman             12-1
John Legere                  14-1
Larry Page                     14-1
Tom Anderson             18-1
Sergey Brin                   25-1
Evan Clark Williams     33-1
Matt Taibbi                   33-1
Donald Trump Jr.         50-1
Joe Rogan                      66-1
Snoop Dogg                  75-1
Jack Dorsey                 100-1
Next to Purchase Twitter                      
Michael Bloomberg             3-1
Mark Zuckerberg                  4-1
Mark Cuban                           5-1
Rupert Murdoch                   8-1
Joseph Tsai                            9-1
Jeff Bezos                             10-1
Warren Buffet                     11-1
Steve Ballmer                      12-1
Bill Gates                              14-1
Dan Gilbert                          16-1
Walton Family                     16-1
Larry Page                            18-1
Prince Alwaleed bin Talal  20-1
Richard Branson                 20-1
Sergey Brin                          20-1
Carlos Slim Helu                  25-1
Larry Ellison                         25-1
Phil Knight                            50-1
Donald Trump Sr.                66-1
Kanye West                          75-1
Kim Kardashian                  100-1
Oprah Winfrey                   100-1
Will Elon Musk sell Twitter?     
No                     -180
Yes                   +140
Will the SEC charge or fine Elon Musk in 2023?  
No                    -120
Yes                   -120
Tesla stock price at close on 1/31/23          
Over               143.5                   
Under             143.5
Odds found at BetOnline.ag