Betting Bowl Games Will Never be the Same Because of Transfer Portal
December 27, 2022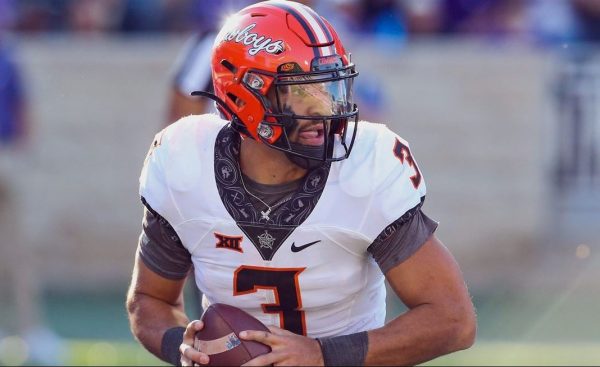 Actually, the title to this article should be longer but we left out part of it for the sake of brevity. The title should be "Betting Bowl Games Will Never be the Same Because of Transfer Portal, College Football Playoffs and Declaring for the NFL Draft". These three factors see the top college football athletes routinely not participate in their team's bowl games, affecting the point spreads and outcomes of the games.
It's hard enough betting on a game knowing exactly what players are starting and having already seen those players play before. I mean there are variables to contend with in any wager. The players can have an "off game" and throw three pick or fumble the ball. Or they could could be facing issues in their personal life which make them not able to concentrate on the game.
Players and coaches can also conceal nagging injuries so that the opponent doesn't have the advantage when game-planning against them. Even your best handicapper may not be aware of some of these factors which ultimately affect the outcome of a game. Now throw in the mix that the star QB just entered the transfer protocol and you have to try to handicap the game which features a backup QB that has very few snaps, it is almost an impossible task.
Since the inception of the college football playoffs, players from top ten teams that were not selected for a playoff spot have routinely bowed out of playing their bowl game in order to prepare for the NFL draft. The real reason is they don't want to take the chance of being injured in this game and missing out on the many millions of dollars which potentially await them in the pros. And who can blame them really?
Bowl Games are just not what they used to be. My friends and I refer to all the games that are not the the playoffs as the "just for fun bowl". These games have no real significance and you can tell that by scanning the crowd at these games. A lot of empty seats.
Almost Half of Players Who Enter Portal Don't Find New Home
Well-established players with good stats and wins to back them up have no problem finding new homes. Michigan QB Cade McNamara, for example, had many suitors but ultimately chose Iowa. But almost half of all transfers don't find a new home (source SI).
Since the modern transfer portal was set up a few years ago, the numbers show an exponential increase in transfer portal entries. The final numbers for 2022-23 are not available yet but you can see the upward trend below and can expect the same result for the 2022-2023
| Year | 2020 | 2021 |
| --- | --- | --- |
| Undergrad Transfers | 587 | 950 |
| Postgrad Transfers | 309 | 477 |
Players Who Have Opted Out of 2022-2023 Bowl Games List
If you decide to brave the waters and place your hard earned money on games where players may be missing then good luck. We have created this table just for you.
| Name | Position | School | Reason |
| --- | --- | --- | --- |
| Josh Whyle | TE | Cincinnati | NFL Draft |
| Jake Renfro | OL | Cincinnati | Transfer Portal |
| JQ Hardaway | CB | Cincinnati | Transfer Portal |
| Luther Richesson | QB | Cincinnati | Transfer Portal |
| Trevion Cooley | RB | Louisville | Transfer Portal |
| Jalen Mitchell | RB | Louisville | Transfer Portal |
| Derrick Edwards | CB | Louisville | Transfer Portal |
| Campbell Barrington | OL | BYU | Transfer Portal |
| De'Zhuan Striblin | WR | Washington State | Transfer Portal |
| Chance Nolan | QB | Oregon State | Transfer Portal |
| Ron Hardge | CB | Oregon State | Transfer Portal |
| Luke Musgrave | TE | Oregon State | NFL Draft |
| Anthony Richardson | QB | Florida | NFL Draft |
| O'Cyrus Torrence | OL | Florida | NFL Draft |
| Gervon Dexter | DT | Florida | NFL Draft |
| Josh Braun | OL | Florida | Transfer Portal |
| Diwun Black | LB | Florida | Transfer Portal |
| Kamar Wilcoxson | DB | Florida | Transfer Portal |
| Lorenzo Lingard | RB | Florida | Transfer Portal |
| Trent Whittemore | WR | Florida | Transfer Portal |
| Nick Elksnis | TE | Florida | Transfer Portal |
| Hank Bachmeier | QB | Boise State | Transfer Portal |
| Tyneil Hopper | TE | Boise State | Transfer Portal |
| Nathan Carter | RB | UConn | Transfer Portal |
| Lavel Dumont | G | Toledo | Transfer Portal |
| Kyron Drones | QB | Baylor | Transfer Portal |
| Josh Fleeks | RB | Baylor | Transfer Portal |
| Devin Neal Jr. | S | Baylor | Transfer Portal |
| Holman Edwards | QB | Houston | Transfer Portal |
| Dominic Lovett | WR | Missouri | Transfer Portal |
| Zach Lovett | LB | Missouri | Transfer Portal |
| DJ Jackson | DB | Missouri | Transfer Portal |
| Travion Ford | DL | Missouri | Transfer Portal |
| LJ Hewitt | DB | Missouri | Transfer Portal |
| Diego Pavia | QB | New Mexico State | Transfer Portal |
| Trevor Borland | TE | Buffalo | Transfer Portal |
| Maurice White | DL | Memphis | Transfer Portal |
| Spencer Sanders | QB | Oklahoma State | Transfer Portal |
| Mason Cobb | LB | Oklahoma State | Transfer Portal |
| Dominic Richardson | WR | Oklahoma State | Transfer Portal |
| Trace Ford | DE | Oklahoma State | Transfer Portal |
| Brendon Evers | DT | Oklahoma State | NFL Draft |
| Graham Mertz | QB | Wisconsin | Transfer Portal |
| Logan Brown | OL | Wisconsin | Transfer Portal |
| Markus Allen | WR | Wisconsin | Transfer Portal |
| Deacon Hill | QB | Wisconsin | Transfer Portal |
| Michael Furtney | OL | Wisconsin | Transfer Portal |
| Terrence Lewis | LB | C. Florida | Transfer Portal |
| Mikey Keene | QB | C. Florida | Transfer Portal |
| Jeremiah Jean-Baptiste | LB | C. Florida | Transfer Portal |
| Ryan O'Keefe | WR | C. Florida | Transfer Portal |
| Myles Slusher | DB | Arkansas | Transfer Portal |
| Malik Hornsby | QB | Arkansas | Transfer Portal |
| Chase Lowery | DB | Arkansas | Transfer Portal |
| Drew Sanders | LB | Arkansas | NFL Draft |
| Bumper Pool | LB | Arkansas | NFL Draft |
| Jason Haselwood | WR | Arkansas | NFL Draft |
| Steven McBride | WR | Kansas | Transfer Portal |
| Jarrett Paul | DB | Kansas | Transfer Portal |
| Christian Gonzalez | CB | Oregon | NFL Draft |
| Dont'e Thornton | WR | Oregon | Transfer Portal |
| Justin Flowe | LB | Oregon | Transfer Portal |
| Jay Butterfield | QB | Oregon | Transfer Portal |
| Seven McGee | WR | Oregon | Transfer Portal |
| Jackson LaDuke | LB | Oregon | Transfer Portal |
| Byron Cardwell | RB | Oregon | Transfer Portal |
| Adrian Jackson | LB | Oregon | Transfer Portal |
| Bradyn Swinson | DE | Oregon | Transfer Portal |
| Storm Duck | CB | North Carolina | Transfer Portal |
| Devon Lawrence | RB | North Carolina | Transfer Portal |
| Jacoby Criswell | QB | North Carolina | Transfer Portal |
| Raneiria Dillworth | LB | North Carolina | Transfer Portal |
| Tony Grimes | CB | North Carolina | Transfer Portal |
| Cam'Ron Kelly | S | North Carolina | Transfer Portal |
| Tavares Elston | DB | Texas Tech | Transfer Portal |
| Demon Clowney | DE | Mississippi | Transfer Portal |
| Luke Altmyer | QB | Mississippi | Transfer Portal |
| Dannis Jackson | WR | Mississippi | Transfer Portal |
| Courtney Jackson | WR | Syracuse | Transfer Portal |
| Michael Dixon | S | Minnesota | Transfer Portal |
| Steven Ortiz | DB | Minnesota | Transfer Portal |
| Eric Gray | RB | Oklahoma | NFL Draft |
| Jalen Redmond | DL | Oklahoma | NFL Draft |
| Theo Wease | WR | Oklahoma | Transfer Portal |
| Joseph Wete | LB | Oklahoma | Transfer Portal |
| Wanya Morris | OT | Oklahoma | NFL Draft |
| Anton Harrison | OT | Oklahoma | NFL Draft |
| Sam McCall | DB | Florida State | Transfer Portal |
| Hudson Card | QB | Texas | Transfer Portal |
| Andrej Karic | OL | Texas | Transfer Portal |
| JD Coffey | DB | Texas | Transfer Portal |
| Troy Omeire | WR | Texas | Transfer Portal |
| Prince Dorbah | LB | Texas | Transfer Portal |
| DJ Harris | EDGE | Texas | Transfer Portal |
| Jaylen Garth | OL | Texas | Transfer Portal |
| Emeka Megwa | RB | Washington | Transfer Portal |
| Deonte Banks | DB | Maryland | NFL Draft |
| Dontay Demus Jr. | WR | Maryland | NFL Draft |
| Jacob Copeland | WR | Maryland | NFL Draft |
| Devin Leary | QB | NC State | Transfer Portal |
| Kedon Slovis | QB | Pittsburgh | Transfer Portal |
| Calijah Kancey | DT | Pittsburgh | NFL Draft |
| Michael Mayer | TE | Notre Dame | NFL Draft |
| Drew Pyne | QB | Notre Dame | Transfer Portal |
| Jayden Bellamy | DB | Notre Dame | Transfer Portal |
| Jacob Lacey | DL | Notre Dame | Transfer Portal |
| Jaheim Bell | TE | South Carolina | Transfer Portal |
| RJ Roderick | DB | South Carolina | Transfer Portal |
| Cam Smith | DB | South Carolina | NFL Draft |
| Titus Swen | RB | Wyoming | Transfer Portal |
| Lyn-J Dixon | RB | Tennessee | Transfer Portal |
| Nick Evers | QB | Tennessee | Transfer Portal |
| Jimmy Calloway | WR | Tennessee | Transfer Portal |
| DJ Uiagalelei | QB | Clemson | Transfer Portal |
| Decari Collins | WR | Clemson | Transfer Portal |
| Sergio Allen | LB | Clemson | Transfer Portal |
| Fred Davis II | DB | Clemson | Transfer Portal |
| EJ Williams | WR | Clemson | Transfer Portal |
| Kobe Pace | RB | Clemson | Transfer Portal |
| Vonta Bentley | LB | Clemson | Transfer Portal |
| Keagan Johnson | WR | Iowa | Transfer Portal |
| Alex Padilla | QB | Iowa | Transfer Portal |
| Gavin Williams | RB | Iowa | Transfer Portal |
| Josh Volk | OL | Iowa | Transfer Portal |
| Arland Bruce IV | WR | Iowa | Transfer Portal |
| Spencer Petras | QB | Iowa | Transfer Portal |
| Will Levis | QB | Kentucky | NFL Draft |
| Kavosiey Smoke | RB | Kentucky | Transfer Portal |
| Traeshon Holden | WR | Alabama | Transfer Portal |
| Christian Leary | WR | Alabama | Transfer Portal |
| JoJo Earle | WR | Alabama | Transfer Portal |
| Trey Sanders | RB | Alabama | Transfer Portal |
| Khyree Jackson | DB | Alabama | Transfer Portal |
| Amari Knight | OL | Alabama | Transfer Portal |
| Tommy Brockermeyer | OL | Alabama | Transfer Portal |
| Damieon George | OL | Alabama | Transfer Portal |
| Javion Cohen | G | Alabama | Transfer Portal |
| Braylen Ingraham | DL | Alabama | Transfer Portal |
| Cade McNamara | QB | Michigan | Transfer Portal |
| Erick All | TE | Michigan | Transfer Portal |
| Teradja Mitchell | LB | Ohio State | Transfer Portal |
| Dillon Johnson | RB | Mississippi State | Transfer Portal |
| Rara Thomas | WR | Mississippi State | Transfer Portal |
| Ke'Travion Hargrove | RB | Mississippi State | Transfer Portal |
| DD Snyder | RB | Illinois | Transfer Portal |
| Phillip Webb | LB | LSU | Transfer Portal |
| Kobe Lewis | RB | Purdue | Transfer Portal |
| Ralen Goforth | LB | USC | Transfer Portal |
| Joey Porter Jr. | CB | Penn State | NFL Draft |
| Caziah Holmes | RB | Penn State | Transfer Portal |
| Ken Talley | DL | Penn State | Transfer Portal |
| Christian Veilleux | QB | Penn State | Transfer Portal |
| Rodney McGraw | DL | Penn State | Transfer Portal |
| Joey Porter Jr. | CB | Penn State | Transfer Portal |
| Tavion Thomas | RB | Utah | Transfer Portal |
| Malone Mataele | DB | Utah | Transfer Portal |
| Cedric Tillman | WR | Tennessee | NFL Draft |
| Jalin Hyatt | WR | Tennessee | NFL Draft |
| DeWayne McBride | RB | UAB | NFL Draft |
| Name | Position | School | Reason |