New Year's Eve Bowl Game Action Report and Picks
December 31, 2022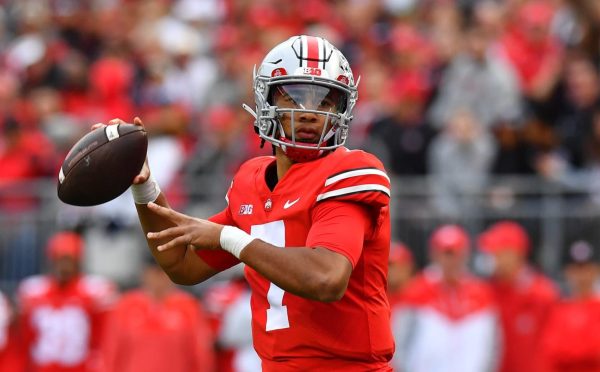 The final day of 2022 is here and what better way to celebrate than a full day of college football being played at its highest level? Not only do we get to see the top teams like Alabama and Kansas State square off, but we get to see the semi-finals of the college football playoffs as well. Those two games feature Michigan (13-0) vs TCU (12-1) and Georgia (13-0) vs Ohio State (11-1).
In this article we want to share the betting action report for each of these games. Sometimes knowing which way the public is betting can be valuable to help you sway your own bet one way or another. Here at SBA, we have long been a fan of the contrarian betting method. Simply explained, it goes like this: Big Game + Lopsided wagering (66%+) = Bet opposite of the public. The only time where we don't like this approach is when there are major injuries or other changes to the core lineup, ie., QB or star player who has a majority of team yards.
12:00 PM EST
Alabama (-7) 28%
Kansas State (+7) 72%
To us this seems like an no-brainer to take Alabama here. I mean, this is a team looking to prove that they should have been in the big show. They have last year's Heisman winner and Nick Saban vs. an upstart Kansas State team who has played very well but may be out of their depth here. 9 times out of 10 the public is backing Alabama but today they have lost confidence for some reason. Give me Bama + Heisman QB + Against the Public (ATP) and I am all in. Take the Tide!
Iowa (-2.5) 55%
Kentucky (+2.5) 45%
No real ATP play here. The public is pretty much betting both sides of this. If I had to lean on this game I would take the underdog between these two no matter which team it was. In this case it is Kentucky. The Wildcats play in a better conference but Iowa is looking to redeem themselves after losing to a dismal Nebraska team. The over/under in this one is just 31 points! Its the lowest total in a college football game at least since 2003. There was 1 game of 31.5 points and it went Under.
---
4:00 PM EST
Michigan (-7.5) 40%
TCU (+7.5) 60%
Again, not real lopsided action in this game. But we are leaning on Michigan to come out and take TCU to the woodshed. That is where our money is going anyway.
---
8:00 PM EST
Georgia (-6) 75%
Ohio State (+6) 25%
The big one on the board has the public backing undefeated Georgia to the tune of 3-1. This coupled with the fact that we already like the Buckeyes in an upset has us betting this one hard. Not only that but there has been reverse line movement. The line opened at Ga. -7 and despite the heavy wagers on the Bulldogs the line has crept the other way.
It's almost always a bonus when you get consensus, or near consensus, from these bozos. Take the Buckeyes. Bet it now at BetUS and get a 125% bonus.