College Football National Championship Game Finals Odds & Props
January 7, 2023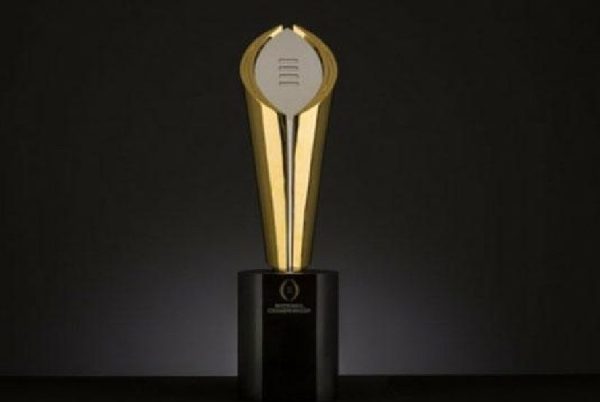 Monday night is the big game. And although the experts don't think it will be a very close game, the betting public sure does. Up to 80% of the money being bet on this game is being placed on the upstart TCU Horned Frogs.
Below we are sharing the official sportsbook line, total and a series of prop offers including game MVP.
Odd are provided by SportsBetting.ag – Get a 100% deposit bonus while using cryptocurrency
For a free pick on this game click here
College Football National Championship Game
TCU                           +12.5 -110
Georgia                     -12.5 -110
Game Total                   63 -110
Featured Props
NCAA Championship MVP
Stetson Bennett                -150
Kenny McIntosh               +500
Max Duggan                      +550
Quentin Johnston          +1000
Daijun Edwards              +1200
Emari Demarcado          +1200
Jalen Carter                     +1200
Ladd McConkey              +1200
Brock Bowers                  +1600
Kendall Milton                +1600
Kendre Miller                  +1800
Derius Davis                    +3300
Kearis Jackson                +3300
M. Rosemy-Jacksaint    +3300
Taye Barber                    +3300
Length of National Anthem
Over/Under 110 seconds
Will both QBs throw for 300+ yards?
Yes +500
No -900
Will someone other than QB throw a pass?
Yes +700
No -2000
Will both teams have a 100-yard receiver?
Yes +200
No -300
Will either team have a 100-yard rusher?
Yes +150
No -200
Will either team score 50 or more points?
Yes +400
No -700
Largest lead of the game
Over/Under 21.5 points
Longest TD of the game
Over/Under 47.5 yards
Margin of Victory                    
Georgia by 1 to 6 Pts                    +450
Georgia by 13 to 18 Pts                +475
Georgia by 7 to 12 Pts                  +500
Georgia by 19 to 24 Pts               +600
TCU by 1 to 6 Pts                          +700
Georgia by 25 to 30 Pts               +800
Georgia by 31 to 36 Pts             +1100
Georgia by 43 Pts or More       +1100
TCU by 7 to 12 Pts                     +1400
Georgia by 37 to 42 Pts            +1600
TCU by 13 to 18 Pts                   +2200
TCU by 19 to 24 Pts                   +4000
TCU by 25 to 30 Pts                   +6600
TCU by 31 to 36 Pts                   +8000
TCU by 37 to 42 Pts                +10000
TCU by 43 Pts or More           +10000
First Half Margin of Victory                  
Georgia by 13 Pts or More         +135
Georgia by 7 to 12 Pts                 +400
Georgia by 1 to 6 Pts                   +500
TCU by 1 to 6 Pts                          +650
TCU by 7 to 12 Pts                        +750
Tied                                               +1100
TCU by 13 Pts or More              +1200
First score of the game            
Georgia Touchdown                     -105
TCU Touchdown                           +185
Georgia Field Goal                       +550
TCU Field Goal                              +600
Georgia Safety                            +5000
TCU Safety                                   +5000