Early 2023 MLB Futures and Picks
February 28, 2023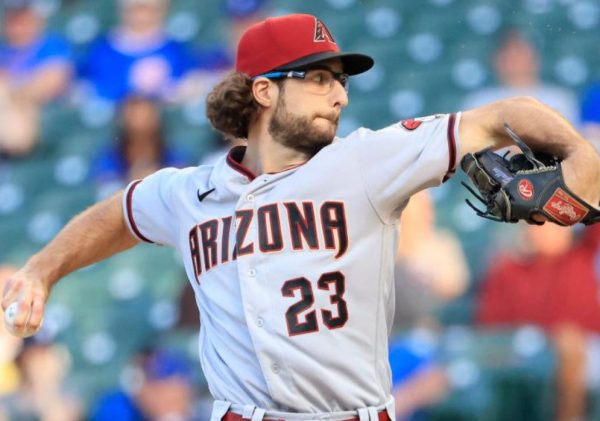 The start of spring training means that soon, MLB fans will be preparing for Opening Day. It's time to look at the early MLB futures to bet on in 2023 as baseball is just around the corner. 
Phillies to Win World Series
Last year, the Philadelphia Phillies came within two games of winning the World Series. Philadelphia is currently listed at +1700 to win it all in 2023 at top online sportsbooks. The Phillies are ranked behind four National League teams on the betting board.
The Phillies lost Jean Segura over the summer, but they added Trea Turner, who is regarded as one of MLB's best shortstops. With Zack Wheeler and Aaron Nola occupying the Nos. 1 and 2 spots in the rotation, the pitching staff is excellent. Taijuan Walker was also acquired by the Phillies during the summer, and Craig Kimbrel and Gregory Soto form a strong bullpen. 
Bryce Harper will miss half the season while recovering from Tommy John surgery. The Phillies can still make a run late in the season to guarantee a playoff berth after Harper returns. 
The American League MVP 
The one MLB player that stands to gain the most from the new shift rules in baseball is Texas SS Corey Seager. The slugger for the Rangers had his worst season ever last year with a .772 OPS and a .245 batting average. His BABIP last season was only .242, significantly below his lifetime average of .317.
Seager lost more hits to shifts last year than any other hitter in the majors. When the new shift rules go into effect, Seager is anticipated to rank among the top 10 MLB players in WAR. Seager was still worth 4.0 WAR in 151 games last year, even in the worst season of his career. This is why Seager can be found at +2000 and even +4000 at some sportsbooks. 
NL MVP 
Ronald Acuna Jr. of Atlanta missed large portions of the past two seasons. Acuna is listed at +1400 to win the NL MVP in 2023 because he finally claims to be back to full strength. 
The Braves fell to Philadelphia in the NLDS last season after winning the World Series in 2021. With some extra time to recover and prepare for this season, Acuna is predicted to have a 30-30 –  30 home runs and 30 stolen bases – season.He will have a strong chance of winning the NL MVP if he hits those numbers. 
AL Cy Young Award 
Cristian Javier has been the top pitcher for the reigning World Series champion Houston Astros for at least a year. Javier should now be able to emerge from Justin Verlander's shadow after he joined the Mets. 
Javier silenced opponents in 70.1 innings with a 1.79 ERA in the second half of 2022. He managed to keep hitters to a miserable 33.6% hard hit rate, which is a huge drop from the 43.2% of the previous season. He increased his strikeout rate from 30.7% in 2021 to 33.2% in 2022, putting it in the 94th percentile, despite the fact that his walk rate was above 8% in 2022. 
Javier will keep getting better in 2023. His 2022 xERA and ERA were almost identical, which frequently yields good results. His 2.43 xERA and 2.54 ERA placed him among the top pitchers in baseball. Still, Javier is a longshot at +2400 to win the Cy Young this year.
NL Cy Young Award 
The National League has a large pool of outstanding starting pitchers. Justin Verlander will replace Jacob deGrom with the Mets. Current NL Cy Young Award winner Sandy Alcantara is back in Miami, but there might be an outsider waiting to take the crown in 2023.
Arizona's Zac Gallen finished sixth overall and fourth in the National League with a 2.54 ERA and 5.1 WAR. Gallen's ERA decreased to 1.61 over his final eight starts, and he concluded the season with a WHIP of 0.91, second-best in MLB. Gallen also had a.213 xBA and a 3.05 FIP. 
Gallen does play for a subpar Arizona team, which is a concern, but he did go 12-4 last season. Given +1700 odds, Gallen is a serious value pick for the NL Cy Young.
Diamondbacks Over 74.5 Wins
Speaking of Arizona, the D-Backs (-115) were one of the most profitable First Five teams in 2022. That's because Gallen, Merrill Kelly, and Madison Bumgarner lead a strong pitching rotation. Arizona adds a couple young arms and Ketel Marte, Evan Longoria, and Lourdes Gurriel Jr. can push the D-Backs over the hump this year. The D-Backs won 74 games last season and with fewer games in a crowded NL West this year, Arizona is a strong bet to Over their season wins total.