FC Barcelona's Recent Downfall – Explained
March 27, 2023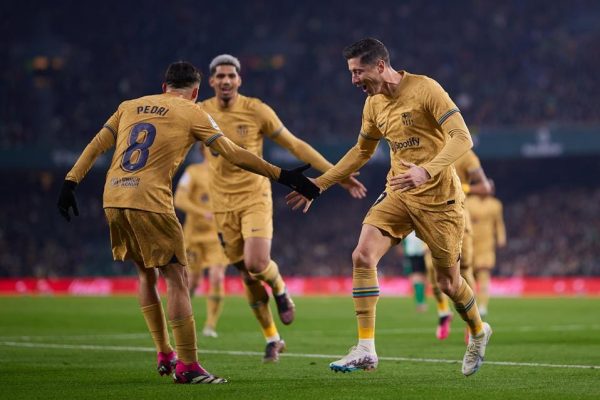 FC Barcelona is the undisputed cathedral of soccer. The club is as historic and legacy-rich as they come, with its history dating all the way back to 1899, when Gamper founded the club.. Ever since then, some of the most legendary and beloved soccer players in history have donned the famous Blaugrana colors at the Spotify Camp Nou. From the late Argentine wizard, Diego Maradona, to Luis Suarez, Xavi Hernandez, Andres Iniesta, Carles Puyol, and of course, the greatest of all time, Lionel Messi, countless greats of the game have played for the club. Even in terms of footballing revenue, Barca has been at the pinnacle of soccer, with its annual revenue consistently among the top 3 in the soccer world, with most of the times being at the top. The club has a trophy cabinet that puts the vast majority of other teams to shame, perhaps except fellow-legendary sides such as Real Madrid, and of course, Manchester United. 
However, recent seasons have been less than kind to the Catalan giants. Ever since losing their superstar winger Neymar Jr to Qatari-powerhouse Paris Saint Germain, the club has only been on a depressingly-downward trajectory. While the club has made a massive improvement this season, we are going to analyze Barcelona's downfall in the recent seasons, and will see reasons which contributed to the decline of the best team in the world which, not that long ago, was a fearsome prospect for any defense in Europe as they played unplayable football; just ask Sir Alex Ferguson. 
Transitioning Towards The Next Generation
Barca has been used to having the best players in the world in every single position on the field. The 2008-class of La Masia was the greatest and most talented generation of players to ever come out of a soccer academy, with Xavi, Iniesta, Messi, Busquets, Pique, Fabregas, Valdes and Puyol becoming integral parts of the first team dynamics. Nevertheless, as these players left the Camp Nou, be it for age, money, or in Messi's case, Barca's own inability to keep him, the club was never really able to find adequate replacements that could keep the crown afloat and pin down starting spots. This gradually decreased the quality of Barca's game
Managerial Changes
Barca had the pleasure of being managed by some of the greatest managers in history, with Joan Cruyff and Pep Guardiola revolutionizing the way soccer is played with their time in Catalonia. However, ever since Pep Guardiola stepped down, Barca has had trouble finding a manager of similar quality. Granted, Luis Enrique worked wonders at Barcelona, but apart from him, no manager has been convincing, with Qique Setien and Koeman's reigns coming to mind. This meant that the team was not able to compete with other European Heavyweights. Nevertheless, it looks like Xavi's dream return as Barca manager has finally put the bad run of coaches to an end. 
Financial and Boardroom Troubles
Barcelona's troubles with finances are unknown to no soccer fan. Despite having one of the highest revenues in the sporting world, Josep Bartomeu's presidency saw Barca wrapped in scandal after scandal, as he wasted away its treasury on inadequate and overpriced signings, corruption and boardroom politics. A combination of these factors saw Barcelona draped in a transfer ban, as well as a wage-cap being slapped, meaning they had to let Messi go on a free, while being unable to sign world-class players.