Analyzing Messi's Potential Fairytale Return To Barcelona
April 25, 2023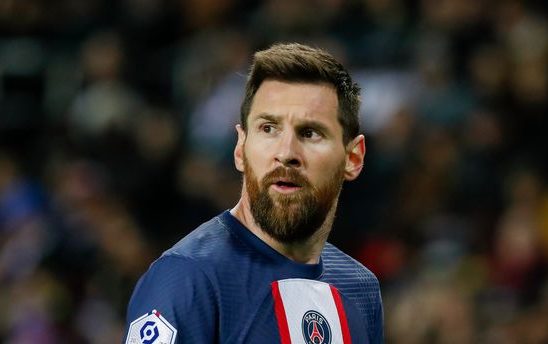 Lionel Andres Messi's return to FC Barcelona is now not a dream but can be a reality. Joan Laporta is working on this transfer now more than ever and it seems like it will happen sooner or later. Messi's contract is ending with PSG in the coming summer and his stint with the club may end. The deadly MNM trio that everyone thought he would form with Neymar and Mbappe didn't happen as they were eliminated in the round of sixteen of UCL two years in a row. Neymar who seems to always get injured in at least one leg of the round of sixteen did not help the cause either as he was again injured against Bayern Munich in the second leg. PSG went on to lose 3-0 on aggregate over two legs and disappointingly exited again from the UCL that has eluded them forever. 
Messi, when was forced to leave Barcelona in 2021 as Barca's board could not offer him a contract renewal, which was unfair to him. He wanted to continue at the club, but the board would not have been able to register him, so they let him go. Fans did not even get to say goodbye to him and there was no farewell as it was expected that he would resign from the club. It was a big shock to everyone when Barca announced that Messi will be leaving. Even in his goodbye speech, he said that he was shocked when he got to know he could not continue with this club. It all seemed unfair to let him go after he even offered to reduce his salary by fifty percent. This just shows the love and passion he has for the Spanish giants. 
Before this whole drama, Leo had just won Copa America with Argentina and was the favorite to win the Ballon d'Or 2021 as he had a great individual season with Barcelona, winning Pichichi and Copa Del Rey with them. When he joined PSG, he became the first PSG player to win the Ballon d'Or already. But his first season with them was not up to his standards as he only managed to get twenty goal contributions (six goals and fourteen assists) in Ligue 1 and scored five goals in the champions league. 
That year they got eliminated by Real Madrid after Messi missed a penalty in the first leg and Benzema scored a late second-half hat trick in the second leg to win 3-2 on aggregate. PSG only managed to win Ligue 1 that season. Although his second has been very successful, PSG was tearing every team apart pre the world cup, the MNM trio, all had great stats and were looking like favorites for the treble. Then came the trophy that engraved Messi's name in the history of football. 
As he went on to win the World Cup in Qatar as the best player in the tournament, scoring seven and assisting three goals. Messi finally completed football. Then he again had to return to Paris and face Bayern in the UCL, where people expected a lot from Mbappe and Messi, but they alone can not win. PSG got knocked out again by the UCL. Messi still has great stats for PSG this season being involved in forty-eight goals in thirty-five appearances in all competitions. He is also the favorite for the 2023 Ballon d'Or. 
If Leo returns to Barcelona, it will be emotional for all the Barca fans throughout the world. One last run with the club, maybe one more UCL title. Barca board needs to lower the wages and sell some big players to make this transfer happen. The likes of Sergio Busquets, Jordi Alba, and others who are on big contracts will have to be offered new contracts with lower wages. Messi is the kind of player who pays for himself because of the revenue and attraction that he brings with him. So, Barca will want to bring their greatest ever player back to the club that he loves and fans would like to see that.