Has any player gone straight to MLB?
May 3, 2023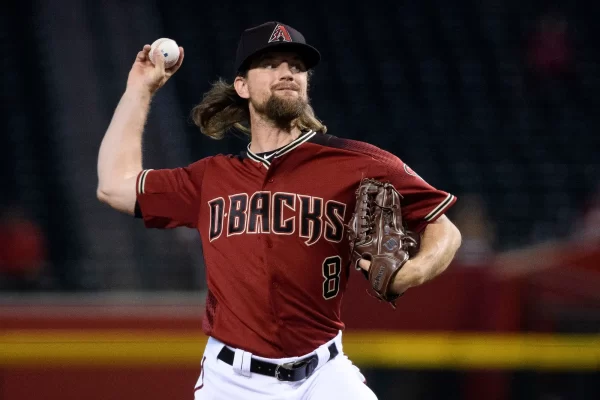 Baseball is the oldest purely American sport that is also widely watched. It is also a unique sport in the way it handles its transition of amateur players transition to the pro ranks. The different levels and layers of minor leagues is one of a kind. For this reason it is almost impossible for a player to skip the minor league process and head straight to the pros.
Out of the many thousands of players that have come through Major League Baseball, only 103 went straight to the big leagues and skipped the minors. About half of these players were forced directly to the majors because of something called the "bonus rule" which existed from 1947 to 1965.
If you're unaware of the bonus rule, which created "bonus babies" then here is what that means: between 1947 and 1965 any player signed to a contract of $4,000 or more was required by the league to be on the signing team's 25-man roster.  If the player were to be demoted to the minor leagues, they would be listed on the waiver wire and another team would have a shot at them. So, teams were forced to keep these "bonus babies" on the 25-man roster to keep them from going elsewhere.  Once the player had been on the 25-man roster for at least two seasons he could be then be demoted without penalty. The bonus rule was deactivated in 1965 when Major League Baseball instituted a draft.
Only five of these "bonus babies" eventually made it to the hall of fame. Those players are; Al Kaline, Harmon Killebrew, Sandy Koufax, Roberto Clemente and Catfish Hunter.
Rookie of the Year
Only one player in baseball history was able to go directly to the big leagues and also when rookie player of the year. That player was Bob Horner.  He went on to play 10 total seasons in the majors, almost completely for the Atlanta Braves, and was an All-Star only once. He had a career 277 batting average with 218 home runs.
Below is a list of all the players that were able to skip the minors and head directly to the pros.
| Name | Position | Amateur Team | Major League Team | Debut |
| --- | --- | --- | --- | --- |
| Charlie Faust | Pitcher | — | New York Giants | 1911 |
| Eppa Rixey* | Pitcher | Virginia | Philadelphia Phillies | 1912[8] |
| Walter Ancker | Pitcher | — | Philadelphia Athletics | 1915 |
| George Sisler* | First baseman | Michigan | St. Louis Browns | 1915 |
| Frankie Frisch* | Second baseman | Fordham | New York Giants | 1919 |
| Johnson Fry | Pitcher | — | Cleveland Indians | 1923 |
| Ted Lyons* | Pitcher | Baylor | Chicago White Sox | 1923[8] |
| Mel Ott* | Outfielder | Gretna HS (LA)[12] | New York Giants | 1926 |
| Bob Feller* | Pitcher | Van Meter HS (IA) | Cleveland Indians | 1936 |
| Wayne Ambler | Second baseman | Duke | Philadelphia Athletics | 1937 |
| Gil Hodges* | Third baseman | Petersburg HS (IN) | Brooklyn Dodgers | 1943 |
| Cass Michaels | Second baseman | Hamtramck HS (MI)[11] | Chicago White Sox | 1943 |
| Carl Scheib | Pitcher | Simon Gratz HS (PA) | Philadelphia Athletics | 1943[8] |
| Cal McLish | Pitcher | Central HS (OK) | Brooklyn Dodgers | 1944 |
| Joe Nuxhall | Pitcher | Hamilton HS (OH) | Cincinnati Reds | 1944 |
| Harry MacPherson | Pitcher | Johnson HS (MA) | Boston Braves | 1944 |
| Eddie Yost | Third baseman | NYU | Washington Senators | 1944[8] |
| Johnny Antonelli+ | Pitcher | Thomas Jefferson HS (NY) | Boston Braves | 1948 |
| Eddie Gaedel | Pinch hitter | — | St. Louis Browns | 1951[4] |
| Dick Groat+ | Shortstop | Duke | Pittsburgh Pirates | 1952 |
| Reno Bertoia+ | Third baseman | Assumption College HS (ON) | Detroit Tigers | 1953 |
| Billy Consolo+ | Shortstop | Dorsey HS (CA) | Boston Red Sox | 1953 |
| Vic Janowicz+ | Catcher | Ohio State | Pittsburgh Pirates | 1953 |
| Joey Jay+ | Pitcher | Woodrow Wilson HS (CT) | Milwaukee Braves | 1953 |
| Al Kaline*+ | Outfielder | Southern HS (MD) | Detroit Tigers | 1953 |
| Nick Koback+ | Catcher | Hartford Public HS (CT)[6] | Pittsburgh Pirates | 1953 |
| Bob G. Miller+ | Pitcher | J. Sterling Morton HS District 201 (IL)[9] | Cincinnati Redlegs | 1953 |
| Eddie O'Brien+ | Shortstop | Seattle | Pittsburgh Pirates | 1953 |
| Johnny O'Brien+ | Second baseman | Seattle | Pittsburgh Pirates | 1953 |
| Tom Qualters+ | Pitcher | McKeesport HS (PA) | Philadelphia Phillies | 1953 |
| Mel Roach+ | Infielder | Virginia | Milwaukee Braves | 1953 |
| Joey Amalfitano+ | Second baseman | Loyola Marymount | New York Giants | 1954 |
| Paul Giel+ | Pitcher | Minnesota | New York Giants | 1954 |
| Ron Jackson+ | First baseman | Western Michigan | Chicago White Sox | 1954 |
| Harmon Killebrew*+ | First baseman | Payette HS (ID) | Washington Senators | 1954 |
| Frank Leja+ | First baseman | Holyoke HS (MA)[7] | New York Yankees | 1954 |
| Billy O'Dell+ | Pitcher | Clemson | Baltimore Orioles | 1954 |
| Laurin Pepper+ | Pitcher | Southern Miss | Pittsburgh Pirates | 1954 |
| Clete Boyer+ | Third baseman | Alba HS (MO) | Kansas City Athletics | 1955 |
| Tom Carroll+ | Infielder | Notre Dame | New York Yankees | 1955 |
| Wayne Causey+ | Infielder | Neville HS (LA) | Baltimore Orioles | 1955 |
| John Edelman+ | Pitcher | West Chester | Milwaukee Braves | 1955 |
| Tom Gastall+ | Catcher | Boston | Baltimore Orioles | 1955 |
| Don Kaiser+ | Pitcher | East Central University[5] | Chicago Cubs | 1955 |
| Sandy Koufax*+ | Pitcher | Cincinnati | Brooklyn Dodgers | 1955 |
| Kenny Kuhn+ | Infielder | Louisville Male HS (KY) | Cleveland Indians | 1955 |
| Lindy McDaniel+ | Pitcher | Arnett HS (OK) | St. Louis Cardinals | 1955 |
| Paul Martin+ | Pitcher | Marion Center Area HS (PA) | Pittsburgh Pirates | 1955 |
| Tex Nelson+ | First baseman | W. H. Adamson HS (TX) | Baltimore Orioles | 1955 |
| Jim Pagliaroni+ | Catcher | Wilson HS (CA) | Boston Red Sox | 1955 |
| Leroy Powell+ | Pinch runner | Michigan State | Chicago White Sox | 1955 |
| Jim Pyburn+ | Third baseman | Alabama Polytechnic Institute | Baltimore Orioles | 1955 |
| Jerry Schoonmaker+ | Outfielder | Missouri | Washington Senators | 1955 |
| Al Silvera+ | Outfielder | USC | Cincinnati Reds | 1955 |
| Jim Small+ | Outfielder | Bellarmine College Prep (CA) | Detroit Tigers | 1955 |
| Red Swanson+ | Pitcher | LSU | Pittsburgh Pirates | 1955 |
| Fred Van Dusen+ | Pinch hitter | Bryant HS (NY) | Philadelphia Phillies | 1955 |
| Jim Brady+ | Pitcher | Notre Dame | Detroit Tigers | 1956 |
| Mack Burk+ | Catcher | Texas | Philadelphia Phillies | 1956 |
| Jim Derrington+ | Pitcher | South Gate HS (CA)[3] | Chicago White Sox | 1956 |
| Moe Drabowsky+ | Pitcher | Trinity College (CT) | Chicago Cubs | 1956 |
| Jerry Kindall+ | Second baseman | Minnesota | Chicago Cubs | 1956 |
| Mike McCormick+ | Pitcher | Mark Keppel HS (CA) | New York Giants | 1956 |
| Steve Boros+ | Infielder | Michigan | Detroit Tigers | 1957 |
| John DeMerit+ | Outfielder | Wisconsin | Milwaukee Braves | 1957 |
| Bobby Henrich+ | Shortstop | Compton HS (CA) | Cincinnati Redlegs | 1957 |
| Dave Hill+ | Pitcher | Northwestern | Kansas City Athletics | 1957 |
| Jay Hook+ | Pitcher | Northwestern | Cincinnati Redlegs | 1957 |
| Ralph Lumenti+ | Pitcher | Boston | Washington Senators | 1957 |
| Von McDaniel+ | Pitcher | Arnett HS (OK) | St. Louis Cardinals | 1957 |
| Bob L. Miller+ | Pitcher | Beaumont HS (MO)[10] | St. Louis Cardinals | 1957 |
| Claude Osteen | Pitcher | Reading HS (OH) | Cincinnati Reds | 1957 |
| Don Pavletich+ | Catcher | Nathan Hale HS (WI) | Cincinnati Reds | 1957 |
| Buddy Pritchard+ | Second baseman | USC | Pittsburgh Pirates | 1957 |
| Hawk Taylor+ | Catcher | — | Milwaukee Braves | 1957 |
| George Thomas+ | Outfielder | Minnesota | Detroit Tigers | 1957 |
| Jerry Walker+ | Pitcher | Byng HS (OK) | Baltimore Orioles | 1957 |
| Frank Zupo+ | Catcher | Sacred Heart Cathedral Prep (CA) | Baltimore Orioles | 1957 |
| Bob Garibaldi+ | Pitcher | Santa Clara | San Francisco Giants | 1962 |
| Mike Adamson | Pitcher | USC | Baltimore Orioles | 1967 |
| Steve Dunning | Pitcher | Stanford | Cleveland Indians | 1970 |
| Pete Broberg | Pitcher | Dartmouth | Washington Senators | 1971 |
| Rob Ellis | Outfielder | Michigan State | Milwaukee Brewers | 1971 |
| Burt Hooton | Pitcher | Texas | Chicago Cubs | 1971 |
| Dave Roberts | Third baseman | Oregon | San Diego Padres | 1972 |
| Eddie Bane | Pitcher | Arizona State | Minnesota Twins | 1973 |
| David Clyde | Pitcher | Westchester HS (TX) | Texas Rangers | 1973 |
| Dick Ruthven | Pitcher | Fresno State | Philadelphia Phillies | 1973 |
| Dave Winfield* | Outfielder | Minnesota | San Diego Padres | 1973 |
| Herb Washington | Pinch runner | Michigan State | Oakland Athletics | 1974 |
| Tim Conroy | Pitcher | Gateway Senior HS (PA) | Oakland Athletics | 1978 |
| Bob Horner | Third baseman | Arizona State | Atlanta Braves | 1978 |
| Brian Milner | Catcher | Fort Worth Southwest HS | Toronto Blue Jays | 1978 |
| Mike Morgan | Pitcher | Valley HS (NV) | Oakland Athletics | 1978 |
| Pete Incaviglia | Outfielder | Oklahoma State | Texas Rangers | 1986 |
| Jim Abbott | Pitcher | Michigan | California Angels | 1989 |
| John Olerud | First baseman | Washington State | Toronto Blue Jays | 1989 |
| Darren Dreifort | Pitcher | Wichita State | Los Angeles Dodgers | 1994 |
| Chan Ho Park | Pitcher | Hanyang University | Los Angeles Dodgers | 1994 |
| Ariel Prieto | Pitcher | — | Oakland Athletics | 1995 |
| Xavier Nady | Outfielder | California | San Diego Padres | 2000 |
| Mike Leake | Pitcher | Arizona State | Cincinnati Reds | 2010 |
| Garrett Crochet | Pitcher | Tennessee | Chicago White Sox | 2020 |
| * MLB HoF | | | | |
| + Bonus Baby | | | | |