The Teams That Had the Worst 2023 NFL Drafts
May 3, 2023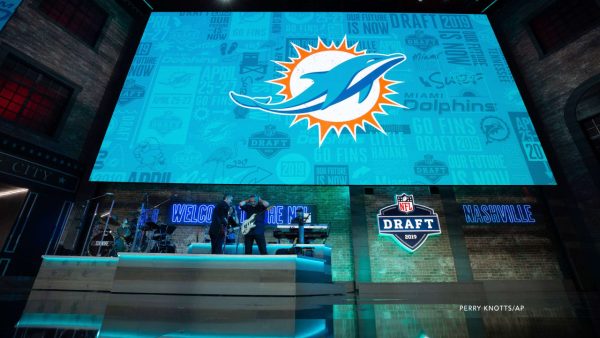 While fans, coaches, and all the NFL experts sit around and talk about which team had the best draft, what about those teams on the other end? For every sure-thing Bryce Young pick at No. 1, there's the head-scratching let's-choose-a-running-back-at-No. 12 pick by the Detroit Lions. 
In essence, every pick in the 2023 NFL draft comes with some risk. However, some teams did a better job of addressing needs and acquiring value. Here are five teams that did neither.
San Francisco 49ers
There is a familiar theme among these teams that didn't have strong drafts. The Niners didn't pick until the third round since they had traded away their picks in Rounds 1 and 2. San Francisco did get a solid third-rounder in Penn State safety Ji'Ayir Brown. Many think he's the best all-around safety in this year's class.
There's a reason why teams don't draft kickers and punters. The Niners, however, felt the need to draft one in the third round. Sure, Michigan's Jake Moody didn't miss an extra point in his college career and he hit over 80 percent of his field goals, but… The Niners might have another role player in TE Brayden Willis, but overall the 2023 draft netted them some camp bodies.
Atlanta Falcons
Someone should remind the Falcons that it's not the 1980s. That's when you drafted running backs with the eighth pick in the draft. 2023? Not so much. Sure, Bijan Robinson is an outstanding player, but is he really worth $24 million? Running backs are a dime a dozen. 
For the record, the 2016 New England Patriots spent roughly $3.5 million in salary on ALL of their running backs that season. LeGarrette Blount (who?) made $975K, ran for 1,161 yards, and scored 18 touchdowns. The Patriots finished seventh in the NFL in rushing (117 ypg) and beat the Falcons in the Super Bowl. Plus, the Falcons drafted Tyler Allgeier last year and he rushed for over 1,000 yards. Ugh.
Detroit Lions
See above. One would think that after years of smacking around their fan base, the Lions would step up and address a need. The absolute worst defense in the NFL? Okay, let's take a running back with the 12th pick. There is no question Jahmyr Gibbs is talented, but the Lions had a crowded running back room. 
Now, the Lions did grab a serious talent in Iowa LB Jack Campbell with their other first-round pick, but then went right back to being Detroit by picking Campbell's teammate, tight end Sam LaPorta. The Lions might be headed in the right direction, but keep in mind this is a franchise that has been to the postseason three times since 2000 and hasn't won a playoff game since 1991…and you draft a running back. Come on!
Miami Dolphins
The Dolphins went all-in a few years ago on a quarterback – Tua Tagovailoa – who appears to be made of glass. Miami went all-in last year on WR Tyreek Hill to go 9-8 and barely make the playoffs. This year, it's all-in on Jalen Ramsey and then we'll tamper with Tom Brady to lose a first-round pick. 
All that and the Dolphins end up with four draft picks in 2023. RB Devon Achane will add some depth at running back and CB Cam Smith will do the same in the secondary, but did the Dolphins get better as a result of the 2023 draft? 
Jacksonville Jaguars
The Jags surprised some teams last year winning the AFC South, winning their wild-card playoff game, and then almost pulled a huge upset of eventual Super Bowl champion Kansas City.
The Jags had a glaring need in the NFL's fifth-worst pass defense and also needed some help in the running game. Jacksonville had a full slate of draft picks – 13 to be exact. They didn't pick a DB until the fifth round and took two more in the sixth. They did address a need up front with OT Anton Harrison with the 27th overall pick, but they went for Auburn RB Tank Bigsby (meh) in Round 3 and Penn State TE Brenton Strange (32 catches, 362 yards) in the second round.