Which NFL Rookie QB Will Make the Biggest Impact in 2023?
May 10, 2023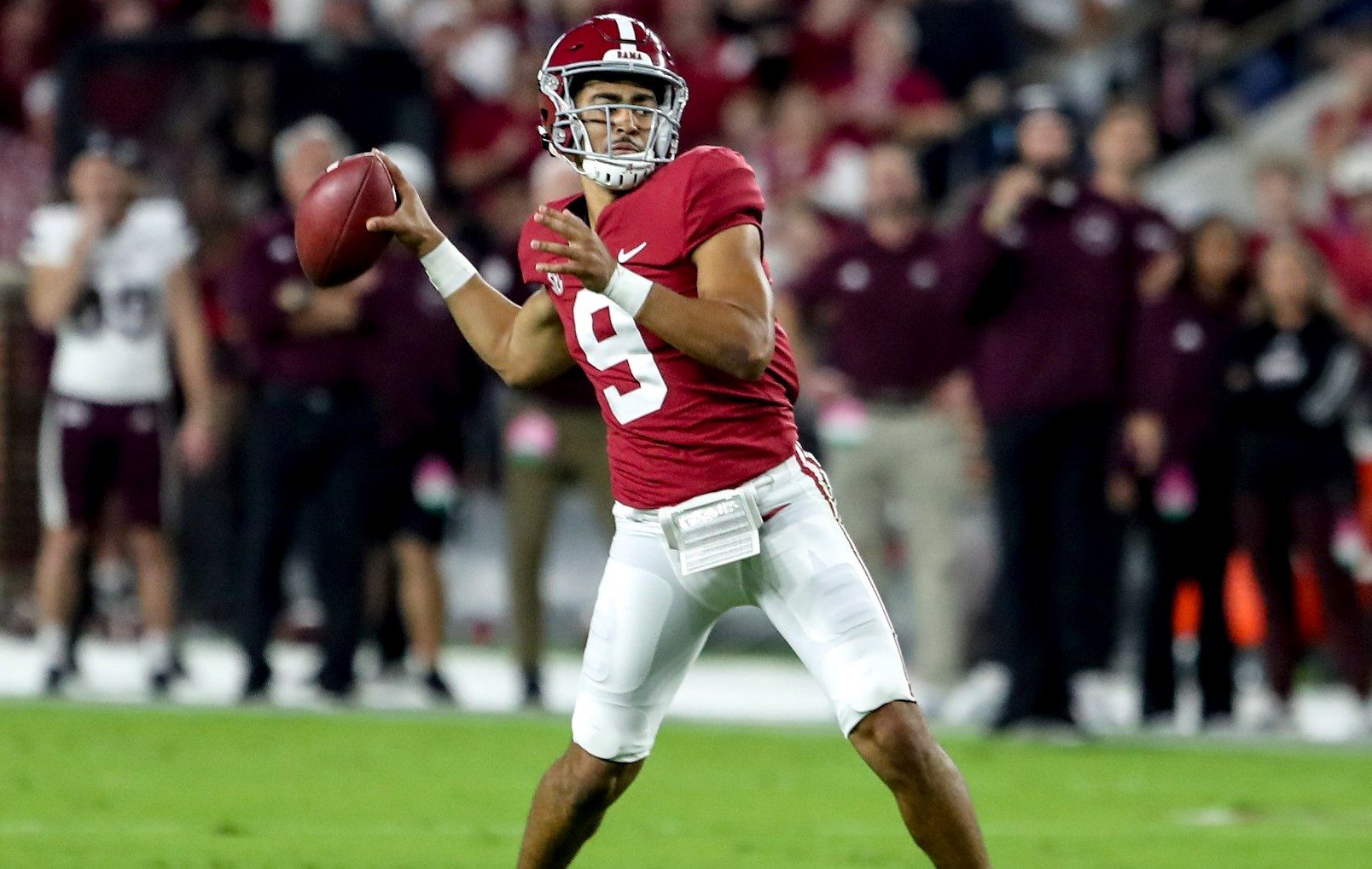 The NFL has long been a passing league and, as such, has placed a huge demand on finding franchise quarterbacks. The 2023 season is no different and its draft represents the choices that teams are willing to make to find their guy.
Three of the top four selections in the 2023 NFL draft were quarterbacks. They were the only quarterbacks picked in the first round. A total of 14 QBs were picked in the league's annual seven-round draft. Which one of them will make the biggest impact in 2023?
History of First-Round QBs
In almost every draft for the past 15 years, there has appeared to be a sure thing at the top of the draft in terms of quarterbacks. In those 15 drafts, a total of 45 QBs were selected. For every Matt Ryan or Patrick Mahomes, there are more than one Dwayne Haskins or Brandon Weeden (really?).
In today's game, NFL teams don't pick a quarterback in the first round so that he can ride the bench. Most teams want their guy to play…and do so quickly. In some cases, like Bryce Young in Carolina, the rookie first-round quarterback will be expected to be the Day 1 starter. That could be a problem.
Over the previous six drafts, 21 quarterbacks have been selected in Round 1. Six of them have started on Day 1. Interestingly, three of them came from the 2021 draft class – Trevor Lawrence (Jacksonville), Zach Wilson (NY Jets), and Mac Jones (New England).
Young in Carolina
Of all the rookie QBs, it is Young who is favored to start the most games in 2023. Of the three rookie signal-callers, Young is given +110 odds to start the most games. CJ Stroud, who was picked second overall, is listed at +125 and Anthony Richardson, the fourth pick, is listed at +165 at top online sportsbooks.
There is no question Young has the talent to perform well in the NFL. He won a Heisman Trophy and led Alabama to the national championship game as a sophomore. What many question about Young is whether or not his body can hold up. He was listed around 6-0 but is actually a shade over 5-10. Young is around 205 pounds and, last season, he dealt with some injuries. 
If he can stay healthy, Young could have a solid season though for a rookie quarterback that usually means throwing more TDs than interceptions and winning a game or two. Bettors will see that Young is the favorite in most rookie QB props. He is a -140 favorite in the Most Passing Yards category and also a -140 favorite to throw the Most TDs.
Houston, We Have CJ Stroud
Since the whole Deshaun Watson fiasco, the Texans have started Davis Mills, Tyrod Taylor, Kyle Allen, and Jeff Driskel at quarterback. If you don't know how that has panned out, just look at the Texans' win totals over the last three seasons – 3, 4, and 4.
Houston took Stroud with the No. 2 pick in this year's draft. The Ohio State product threw for more than 8,100 yards and 85 touchdowns in two seasons as the Buckeyes starter. Like Young, Stroud is expected to start from the get-go. Mills or veteran Case Keenum will serve as the primary backup.
Stroud ranks right behind Young is most of the NFL rookie QB props. He's given +135 odds at SportsBetting.ag in both the Most Passing Yards and Most TD Passes markets. 
Boom or Bust
The Indianapolis Colts took a huge risk drafting Florida's Anthony Richardson. There has never been a quarterback like Richardson at the NFL combine. His testing numbers were ridiculous – 4.43 in the 40, 40-5-inch vertical, and a 10-9 broad jump. In pro day workouts, his arm strength was evident.
The questions surrounding Richardson are similar to those of Mitchell Trubisky, now a backup for the Pittsburgh Steelers whose 2022 first-round pick, Kenny Pickett, is now their starting quarterback. Trubisky was selected No. 2 in the 2017 draft after starting just 13 games as a redshirt junior at North Carolina. 
Trubisky never developed into a solid NFL starter and some see Richardson falling into that category. That is why he is a longshot in most of the Rookie QB prop markets. He's +550 in both the Most Passing Yards and Most TD Passes categories. Richardson is the favorite in one market – First QB to Be Benched. 
Richardson is listed at -150 to ride the pine first. Young is next at +200 and Stroud is given +450 odds. Richardson will have to beat out Gardner Minshew for the Colts starting job. Indy also has former Texas QB Sam Ehlinger on the roster.