Baseball Talk – ERA's Up? – Where are the No Hitters?
May 26, 2023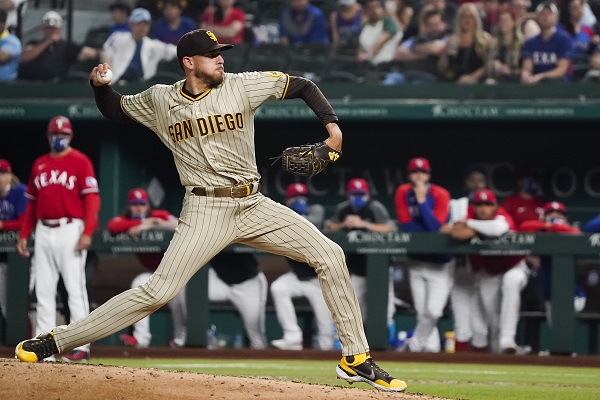 I was looking at some of the game previews earlier today and I noticed most of the pitchers listed in the games had pretty high ERAs. Names like Chris Sale (5.01 ERA), Max Scherzer (4.01 ERA), Patrick Corbin (4.47 ERA) and Noah Syndergaard (5.88 ERA) are all experiencing unusually high ERAs. So, that got me thinking: are the new pitching rules affecting the ERAs of Major League Baseball's best pitchers?
After a little digging a mild case can be made for this argument. The overall ERA in Major League Baseball is 4.28 at this moment. The league ended last season with a cumulative 3.96 ERA. However, the previous six seasons all ended in the 4+ ERA range. Although the pitchers I listed are having relatively bad years, there are some pitchers that are totally killing it.
Chicago Cubs pitcher Justin Steele has 6 wins 1 loss and a 2.20 ERA. Pittsburgh's Mitch Keller has 5 wins and 1 loss with a 2.44 ERA. You can pretty much bet that Mitch Keller will be playing for the Yankees in the near future. Hunter Brown with the Houston Astros has 4 wins with 1 loss and a 3.20 ERA. So in conclusion I would say that some pitchers may be struggling a little bit with the new speed of the game. However, the new speed may have allowed other pictures to thrive.
The pitchers who are struggling are ones who are used to controlling the tempo of the game and slowing it down. The pitchers who are succeeding like the newer faster pace.
MLB no-hitters
We are almost a third of the way through the season and there has not been a no-hitter. To put this in contrast, last season there were two no-hitters in the books by May 10th. The season before there were a total of nine no-hitters, which set an all-time record that dated back $137 years.
Pitchers have taken notice. Pitcher Joe Musgrove threw a no-hitter for the San Diego Padres just about 2 years ago. It was the very first in Padres history. Here are his thoughts on no-hitters moving forward: "I feel like you'll see less and less no-hitters now that they've taken away a lot of the ability to control the game," says Musgrove, who is giving up a career-high 10.9 hits per nine innings in five starts. "The pitch clock doesn't allow you to slow a game down at times you need to, especially to complete a no-hitter in those last couple innings, when you really need to take your time and bear down every pitch.
He goes on to say that the pitch clock and lack of defensive shifts make it harder to get a no-hitter.
"The defensive shifts are gone now, so you don't have the advantage to put players into favorable spots to get guys to hit into shifts. You'll see less and less of it, but it's also a very lucky scenario. Very rarely do you see a guy punch out 15 or 20 in a no-hitter. Usually, it's a lot of fly balls, ground balls, a couple great plays, a little bit of luck."