How Borussia Dortmund Lost the Bundesliga Title
June 1, 2023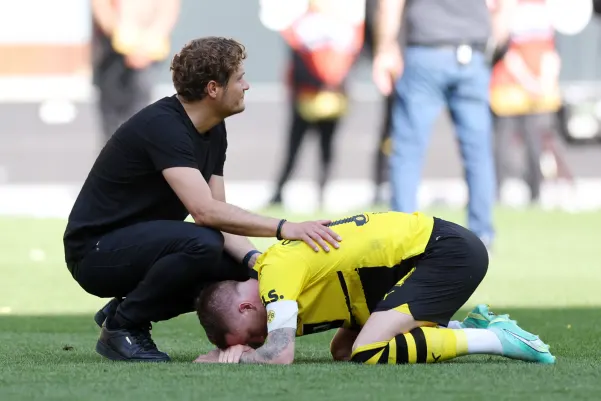 Bayern Munich have just won their eleventh league title in a row after Dortmund drew against Mainz. Sebastian Haller missed a crucial penalty in the nineteenth minute and Mainz scored their second goal. Mainz's Karim Onisiwo scored, and Dortmund already looked down and out and they never recovered from that. On the other hand, Bayern were winning against FC Köln as Kingsley Coman scored in the eighth minute of the game. Bayern was mostly on top during the campaign but their loss to RB Leipzig on matchday thirty-four gave them the chance to Dortmund to win the league title, Dortmund being Dortmund again did not perform in an important game. Marco Reus still has not won a single league title after a remarkable career that he has had. 
Dortmund's game 
Going into the final matchday it was expected from Borussia Dortmund to finally win the Bundesliga after 2012 when Jurgen Klopp was the manager and Robert Lewandowski was still their player. Mainz was ninth in the league and had nothing to play for, Dortmund if they played to half of their best, they would have won the game just in the first half by itself. But they gave away two goals which took away their momentum and players were looking dejected. With the score being 2-0, Dortmund tried to come back, but it was too late. Raphael Guerriero gave the team a lifeline after he scored in the sixty-ninth minute. Dortmund just could not find another goal until injury time when former Bayern player Niklas Sule scored in the 90+6 minute.
Bayern's game 
Bayern Munich had to win against FC Köln and hope for Dortmund to drop points against Mainz. Bayern were already winning by the eighth minute. Bayern had the better goal difference on the table so just a win would have been enough. Köln gave them a scare when Dejan Ljubicic converted from the spot in the eight-first minute. Jamal Musiala, their young star then scored the title-winning goal in the eighty-ninth minute. It was once again a heartbreak for Dortmund players, especially Marco Reus who has been loyal to the club since he joined them again. 
Aftermath
It was Bayern's eleventh league title in a row and thirty-third overall. Their domination of the German teams never seems to end. Dortmund's fans stayed after the game and supported their teams, and this gesture was great for the fans. They were waving the Dortmund's flag high all over the stadium and it just shows that their fanbase is some of the best in the world. Of course, some were angry and left the stadium early but the remaining who showed their support can be considered as the real fans. 
Next season
Next season Borussia Dortmund needs to build from this second-place finish and try and get better of Bayern. They should invest the money that they will get after selling Jude Bellingham as it is expected that he will leave for Real Madrid this summer.