Nuggets Dominate Game 1 – New Series Odds Posted
June 2, 2023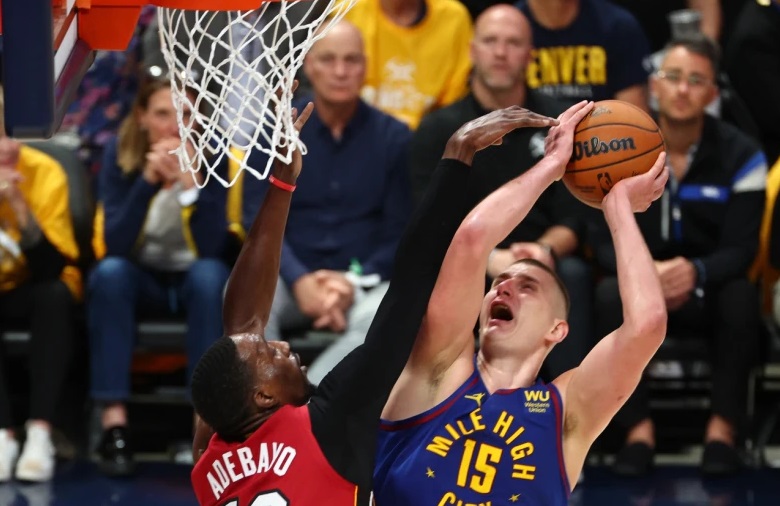 The game was never really close. Denver dominated from beginning to end. "Playoff Jimmy" was nowhere to be seen. Butler only contributed 13 points and 7 rebounds in the Miami Heat 11 Point loss (The point spread was Denver -9).
Denver showed what a well-rested NBA team can do. Nikola Jokic scored 27, nabbed 10 rebounds and chipped in 14 assists for a triple double.  Jamal Murray was also impressive scoring 26 points nabbing 6 rebounds and contributing 10 assists. If Miami wants to win a single game in this series they are going to need to be able to contain at least one of these two players.
Denver's ball movement was superior in every aspect. They looked well-trained, well-disciplined and every bit of a championship team. Bam Adebayo will need to step up his game and contain Jokic or at least hinder his performance.
At the start of the series the Denver Nuggets were -400 on money line favorites. Now Denver is -800 to win the series. When the line open last night Denver was -1,000. There has been some moderate Miami Hat action all day.
Below you can see some of the exact odds offered by sportsbetting.ag you can bet who will win and the exact amount of games they will win in.
Updated NBA Finals Series Odds
Total Games Played
5 Games
+205
4 Games
+285
6 Games
+285
7 Games
+300
Series Spread
Denver Nuggets -2½ Games
-125
Miami Heat +2½ Games
-105
Series Correct Score
Denver Nuggets 4-1
+210
Denver Nuggets 4-0
+285
Denver Nuggets 4-2
+375
Denver Nuggets 4-3
+400
Miami Heat 4-2
+1200
Miami Heat 4-3
+1200
Miami Heat 4-1
+5000
Series Total Games
Under 5½ Games
-130
Over 5½ Games
+100