How the Pros Prep to Bet College Football
June 15, 2023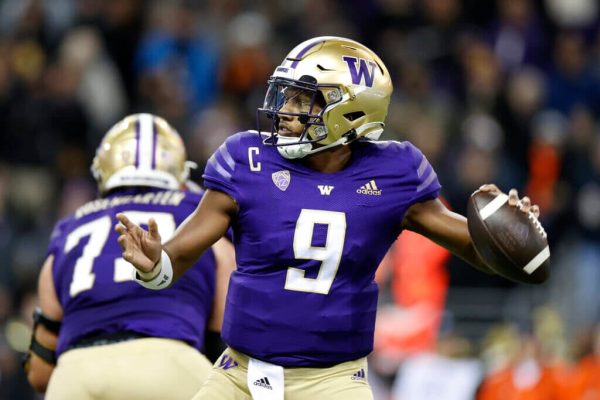 We're still a little over two months away from the start of the 2023 college football season, but sharp bettors are already preparing for the upcoming season. With a slower sports schedule in the summer months, the pros take the time to dive into the next college football campaign. Most recreational bettors do not. If you want to bet more like the professionals, read on to learn how you too can prepare to bet college football this season.
Get to Know the Newbies
The biggest change in college football over the last decade has been the transfer portal. New NCAA rules permit players to transfer once without having to sit out a year. Coaches continually go to the transfer portal to find older players with real game experience. They prefer these players to traditional high school recruits because guys in the portal are essentially plug-and-play type players.
That said, bettors should take the time to get to know transfers that will make a big impact in 2023. A few key transfers can transform a mediocre team into a conference and national title contender. 
Teams still add players via their incoming recruiting classes. It's wise to take some time to see which freshman might make a huge impact on an upcoming season. The same can be said of redshirt freshmen, guys who sat out their first year and are ready to play in Year 2.
It's important to look at these newcomers because sharp bettors know that last year's statistics are almost meaningless. There will be several teams that get plenty of media hype based upon last year's results. This will affect public betting, something the pros are also well aware of.
Coaching Changes
Every season in CFB, there are head coaching changes. Oftentimes, one coaching move starts a domino effect as other coaches move to fill open positions. The first season for a new coach is often a challenge. Sometimes, the cupboard isn't bare and new coaches can succeed with the old coaches' roster.
It's also worth looking into any offensive and defensive coordinator changes. An entire offense might go from bust to boom with a new offensive coordinator. The same can happen on the defensive side of the ball. 
Look for Veteran Offensive Lines
Coaches will tell you their teams will be as good as the five guys that start on the offensive line. That's why sharp bettors look for teams with tons of experience up front. Veteran offensive lines protect the quarterback and pave the way for good running games. Offenses that move the ball keep the defense off the field longer. Rested defenses play better through the course of a season.
Teams with a number of offensive line starters and players with game experience will perform better, especially early in a season. 

Texas is returning all five starters on their offensive line in 2023.
The Third-Year Starting QB
Teams that return a starting quarterback, especially an elite one, should always be on your radar. If you find one that has started for three years, it's an added bonus. 
A good quarterback with experience can lift his team, especially early in a new season. A third-year starting QB has been around long enough and has enough game experience that he often raises his level of play. There are plenty of examples of guys who have tons of game experience heading into 2023 – Michael Penix in Washington, Sam Hartman at Notre Dame, and Cam Rising at Utah. 
Sharps are especially high on veteran quarterbacks in low-profile situations, i.e. Group 5 or lesser-known Power 5 schools. In high-profile situations, the public is well aware of the quarterback's history.
The Early Schedule
Professional bettors don't fall for the early-season cupcake schedule that leaves a team 5-0 heading into the meat of a season. A number of teams load their early schedules with lesser opponents. Many Big Ten teams, for example, will schedule games against teams from the MAC. 
Sharp bettors are always looking at schedule strength. If you want to be like the sharps, don't let the early 5-0 record fool you. Two wins over Group 5 opponents, two more over Power 5s with losing records, and victory over an FCS school isn't the same as starting a season playing four ranked opponents in five games.
The public will usually buy into these records. Sharps do not. If you're looking to have success this college football season, bet more like the pros. Take advantage of these tips and win more!
Bet College Football Championship, win totals and Heisman Trophy winner no at these top rated sportsbooks