How Popular is Live In-Game Wagering?
June 30, 2023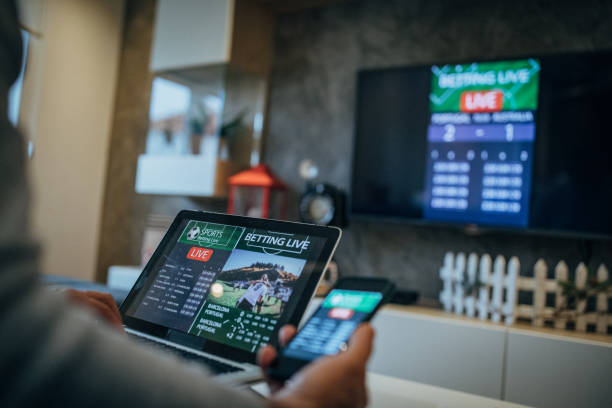 Sports betting has been around in one shape or form for thousands of years. In the modern era, there are more ways to bet a game than ever before. Sports bettors can bet futures, point spreads, parlays, over-unders, money lines, and live in-game betting.
The modern point spread is less than a hundred years old but it is by far the most popular way to bet.  In years past you could only bet the point spread before the game started and at halftime. Now, you can bet the point spread at almost any time in the game. This is because of the invention of live betting.
The older generations of sports bettor tend to stick with their point spread or money line bet placed before the game starts. However, the new generation loves live in-game betting. In a study published earlier this year,  live in-game wagering was found to be the most popular among college-age adults.  Here are the following statistics:
live in-game betting 61%
money line betting 44%
over unders 40%
parlays 38%
point spreads 36%
futures 24%
As you can see, live-in game betting has taken over as the most popular type of sports bet among young adults. The draw of this type of bet is that the bettor can get a feel for the game as it unfolds and wager on what they think will happen next or how they think the game will end.
Live in-game wagering is also a great way to hedge a bet that you regret making. For example: you wager a game because the point spread looks great but after the game starts you realize the star player is injured. It dawns on you as to why the spread looked so good and now you want out of it. Now, even after the game starts you can still bet the other way, sometimes being offered the same point spread or an even better more advantageous one.
Most any sportsbook will offer live in-game wagering. It's great for them because the handle is increased dramatically. Also, bettors are interacting with the software and website much more often as a result. Every minute a sportsbook has a players eyeballs on their app or website is a win for them.
Sportsbooks with Great Live In-Game Wagering